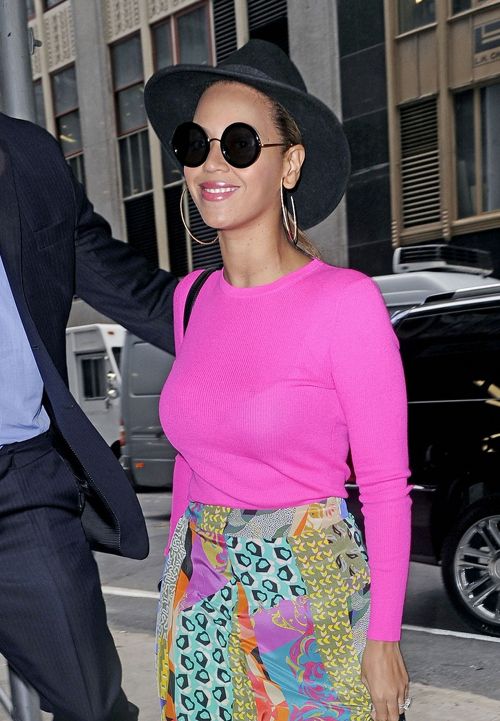 In a hot pink sweater and colorful multi-print maxi skirt by Etro, Beyonce Knowles popped up in Manhattan today looking bright and fresh faced.  Pics of the R&B diva inside...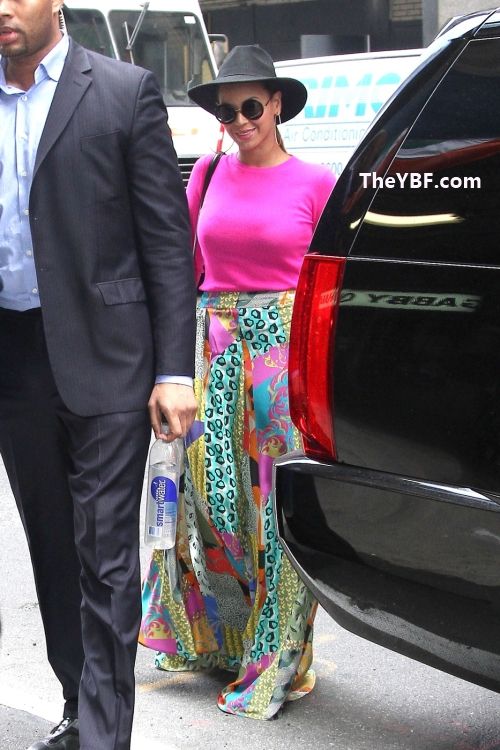 There's no dodging the paparazzi lenses in this eye-opener.  Bey topped off her spring look with a black fedora and black circular sunglasses as she made her way around Manhattan today to run some errands solo....well, with Julius in tow of course:
I'm positive there was a better shoe choice available (right?), but chick looks cute nonetheless.  Just 2 more months till her big Atlantic City comeback.  You ready?
BONUS: For all you "American Idol" fans, Top 9 contestant Jessica Sanchez performed her idol Beyonce's "Sweet Dreams" track last night. Check it below:
Pics via PCN/SPLASH