Rihanna partied with her 86-year-old grandfather in NYC last night, and she's got a new fragrance for women on the way.  More inside...
Rihanna took NYC by storm last night.  Carrying a tiny Louis Vuitton Twisted Box Bag and rocking Celine's Winter 2014 Long Tunic and Flare Trousers, RiRi heading out to Nobu.
Rihanna's "meal" was obviously a lite snack and she quickly headed out for the evening's main event.....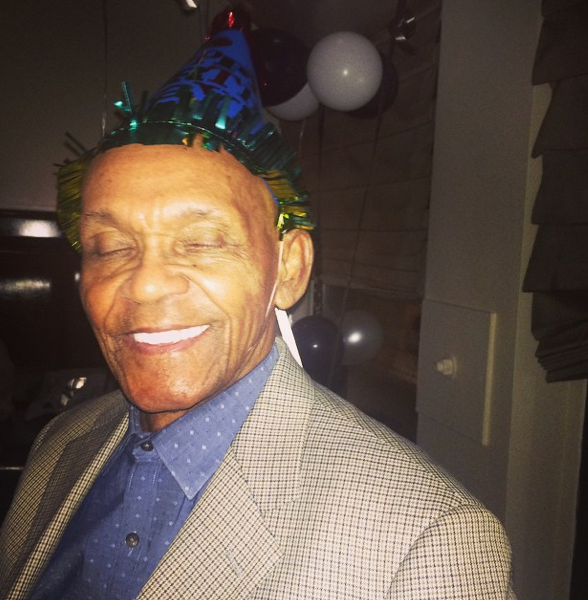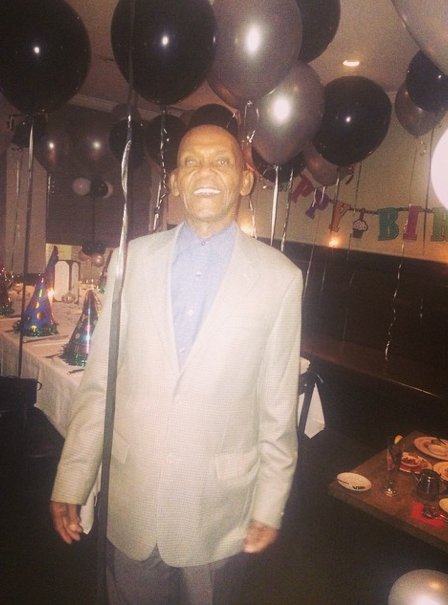 Her Grandpa Bravo's 86th birthday!
Rihanna threw Grandpa Bravo a private party at Philippe Chow, complete with party hats, photographers and plenty of family.
Awww, Rih was spotted rocking her niece to sleep.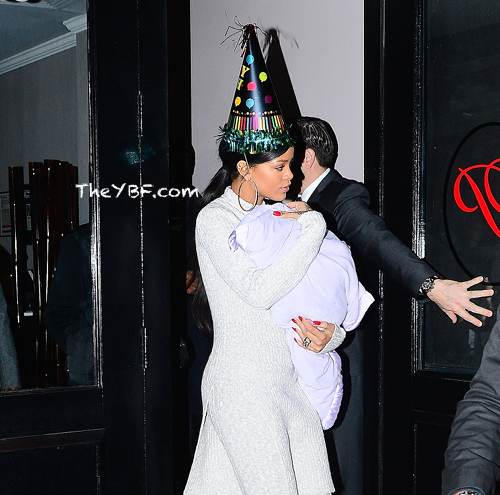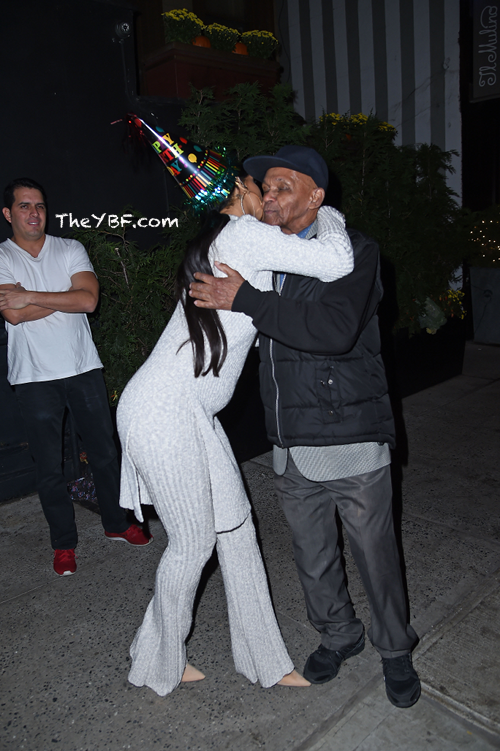 Afterwards, the "Skin" singer kissed Bravo goodbye as he headed home to Brooklyn.  He was married to her late grandmother Clara Brathwaite. Rihanna created the Clara Lionel Foundation in their honor and the radiotherapy department at the Barbados' Queen Elizabeth Hospital was renamed the Clara Braithwaite Centre for Oncology and Nuclear Medicine.
In other "Navy" news...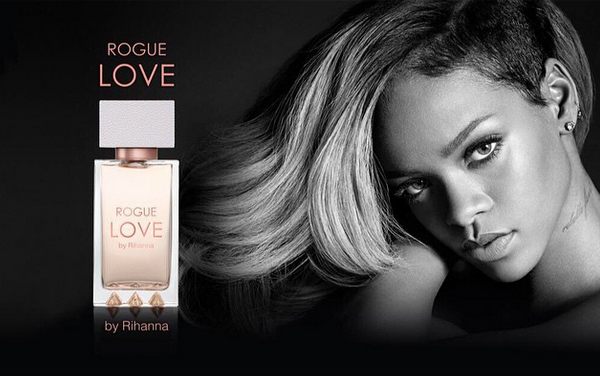 Rihanna follows up her Rogue Man with her fourth scent Rogue Love...and it's for the ladies.  While the release date has not been revealed, Riri captioned the ad, "For the Rogue ladies, my new fragrance Rogue Love is coming your way soon!!"
Get ready!
Photos via Rihanna's Instagram/Splash/FameFlynet/mdollas11 IG