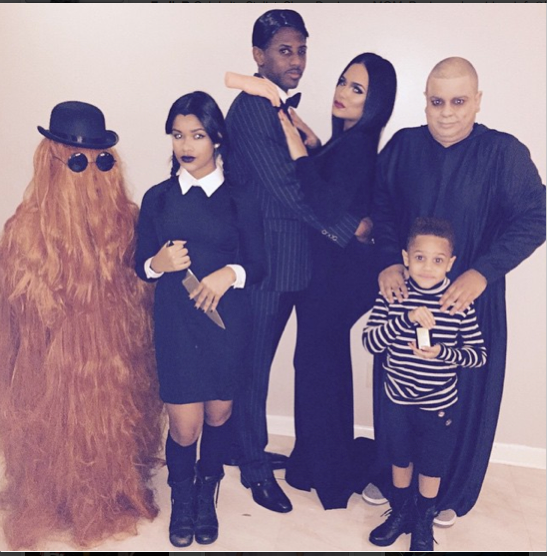 Halloween 2014 has come and gone.  And celebs have been serving up pics of their big and bad (in a good way) costumes all weekend.  Continue your trick-or-treating inside....
Fabolous andgirlfriend Emily B are still putting their love on front street, even after the "Love & Hip Hop" cameras have been gone for a few years.  So they gathered up their kids and fam for the best family costume pic--The Addams Family!
Ludacris & Eudoxiee always keep it sexy, and their Bane and Catwoman costumes were no different.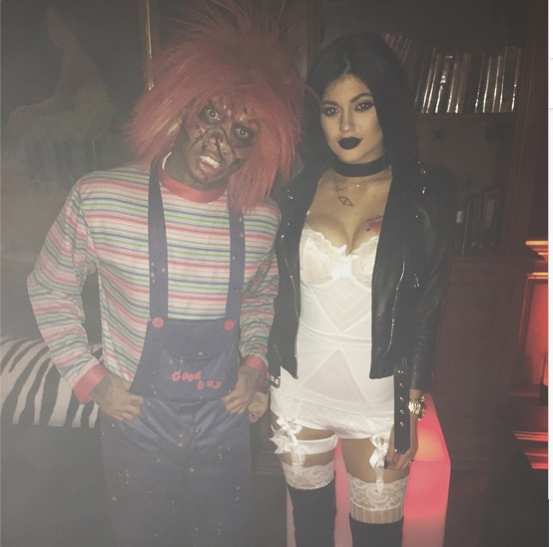 Speaking of couples costumes, 24-year-old rapper Tyga and 17-year-old Kylie Jenner went as Chucky & Bride of Chucky.  For these two to keep claiming they're not dating...it surely seems like they're lying.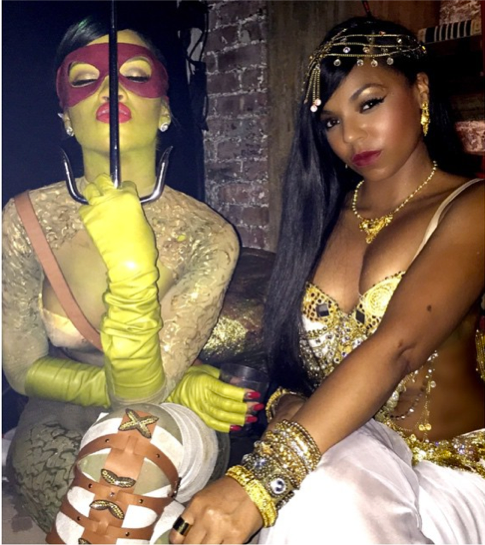 You've seen Rihanna's Teenage Mutant Ninja Turtles costume (as part of an ensemble with her girls).  And she kicked it at Opus in NYC with Ashanti, who was dressed as a sexy belly dancer.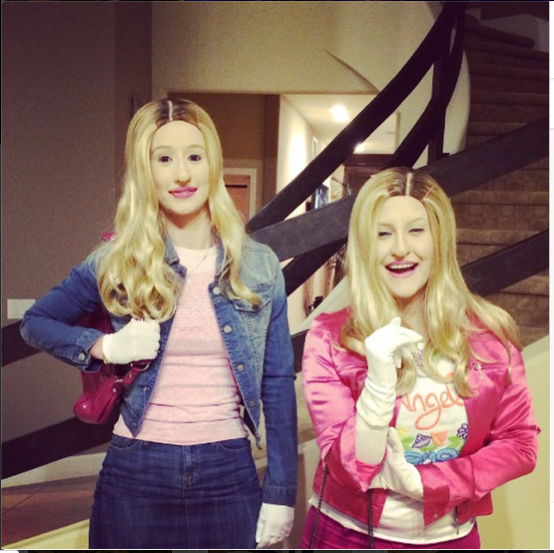 And rapper Iggy Azalea has heard your comparisons.  So, she decided to go all out with one of her friends as the stars of the movie White Chicks.  We CACKLED.
Oh, and she even had a little video for everyone:
Ha!
Keri Hilson and Serge Ibaka are making a ame for themselves with their annual couples costume.  This year, they pulled out all the stops going as Nefertiti, her Pharoah Akhenata, and all with a big white horse.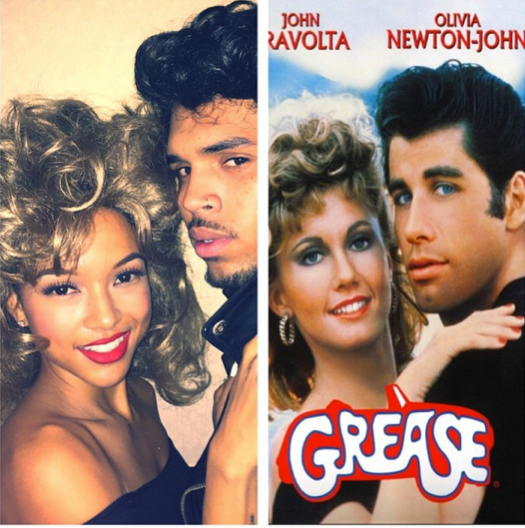 And Karrueche and Chris Brown actually made us go 'Awwww.'  The twosome went as Sandy & Danny from Grease.
We've rounded up 40+ photos of celebs and their kids from Haloween 2014 in the gallery below.  Check it!
Photos: Instagram