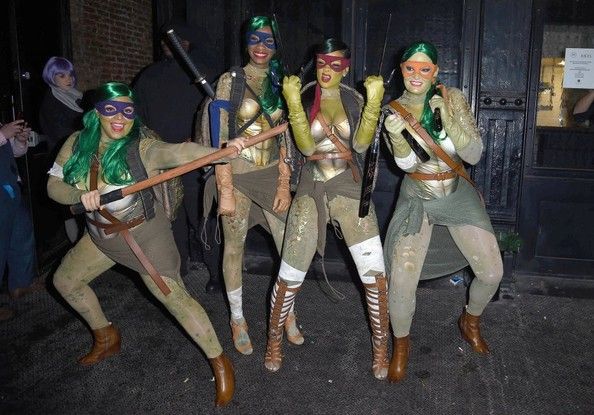 Rihanna and her crew may have won the best ensemble Halloween costume award.  Check out how the pop princess and her turtle power inside...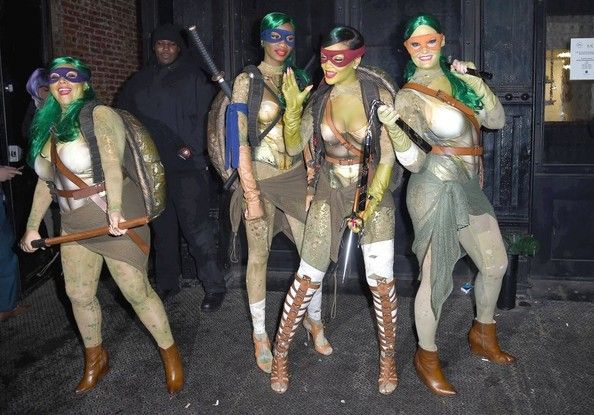 Baddies in a halfshell?  Sounds about right.  Rihanna, or RIHphael as she called herself last night, rocked a bad ass Teenage Mutant Ninja Turtles costume for Halloween yesterday.  And she rounded up her crew of complete the cast of all four Ninja Turtles.
And the bad behavior was still in full effect as they took their intricate costumes to a party at Opus nightcub in NYC.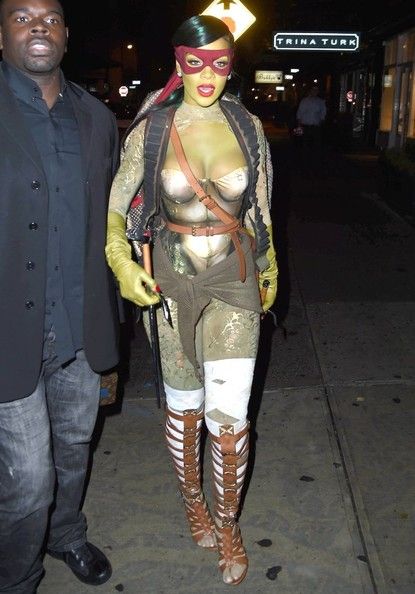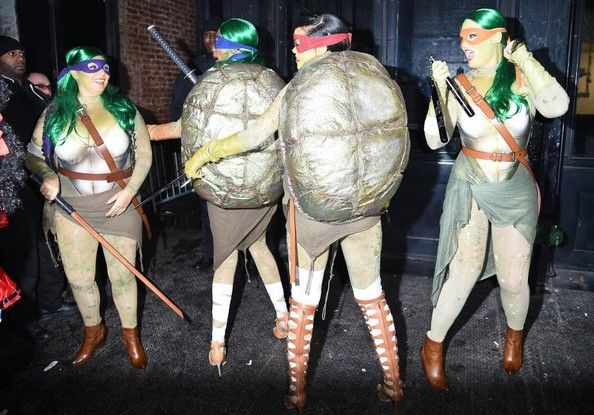 Gotta love it.  Rih's bestie Melissa posted a few pics of their bad girl behavior too:
Fab times.
Photos: Fame/Splash/Melissa's IG