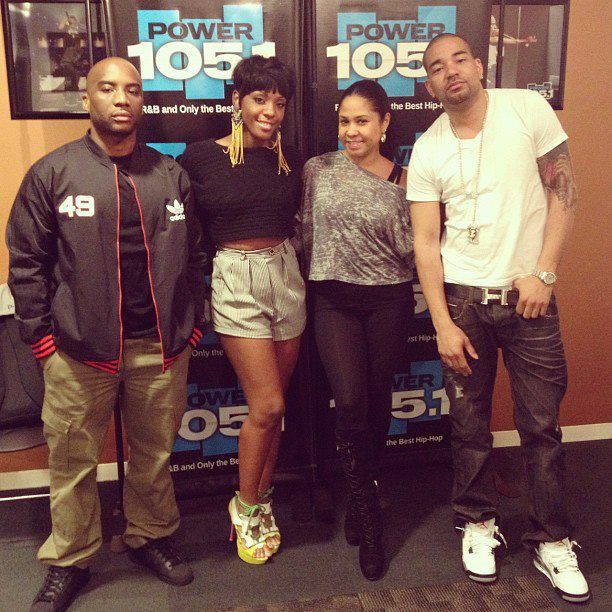 The newly independent Dawn Richard stopped by The Breakfast Club this morning and explained why we haven't seen her with Que (formerly of Day 26) lately--as they used to be attached at the hip.  She alludes to some cheating going down, which ended their 5 year relationship, and dished on why she left Diddy & Bad Boy to do her own thing....
Dawn is officially an independent solo artist.  She discussed this morning with The Breakfast Club on Power 105 that once Diddy said he was done with their group Dirty Money, she asked Diddy & Jimmy Iovine to let her go.
She just released her new EP Armor On as a prelude to her upcoming full length studio album.  And she revealed the ups and downs with that, saying it's a difficult journey.
Dawn also revealed she's a single lady, but dating.  And as for what went down with her ex-boyfriend Que--she said she never wants to put anybody in a bad light, but she's a woman who deserves more.  When asked if he cheated, she didn't confirm...but definitely didn't deny.  Actually sounded more like a Yes to us.  Tisk tisk tisk.
Check out the interview in full below: