Christina Milian and LA baller Nick Young was spotted out with their kiddies this weeknd. Meanwhile, Blac Chyna left her son King Cairo behind as she made her way through LAX. Peep their candids inside….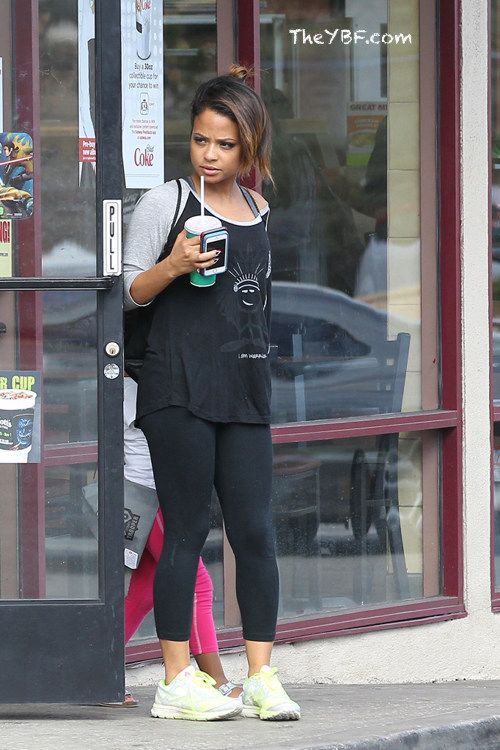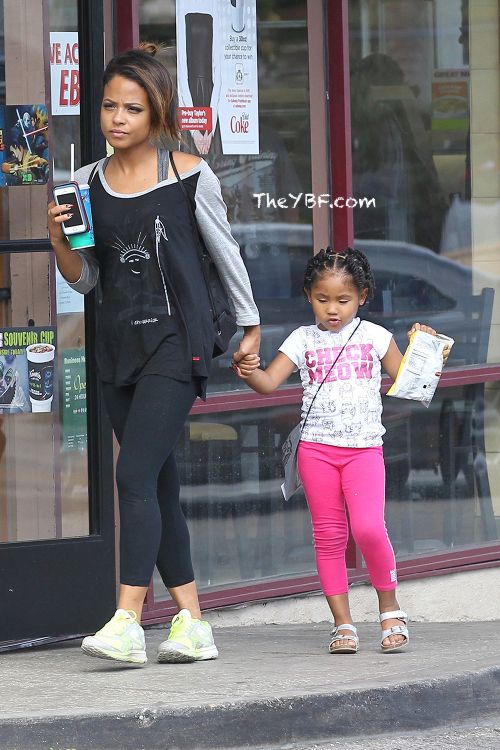 Taking a break from jet-setting with her rumored beau Lil Wayne, Christina Milian grabbed breakfast with her favorite little girl… 4-year-old daughter Violet.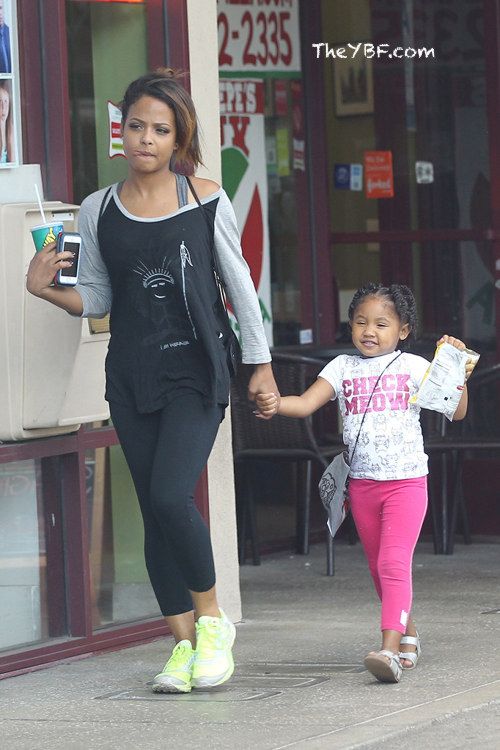 The mommy-daughter duo threw on some leggings and t-shirts before trekking it to Subway in L.A. to fuel up for the day.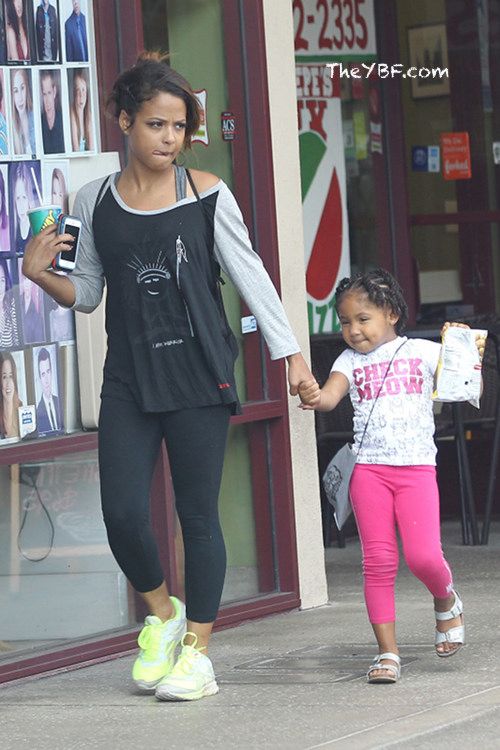 Violet is growing up fast! And is so adorably cute. Look at that face! We will be seeing more of little Violet on her mom's upcoming E! docu-series. The show is tentatively titled "Christina Milian Turned Up" and it is set to premiere in 2015.
Wonder if Weezy will be making any cameos...
Also in L.A. with a kiddie....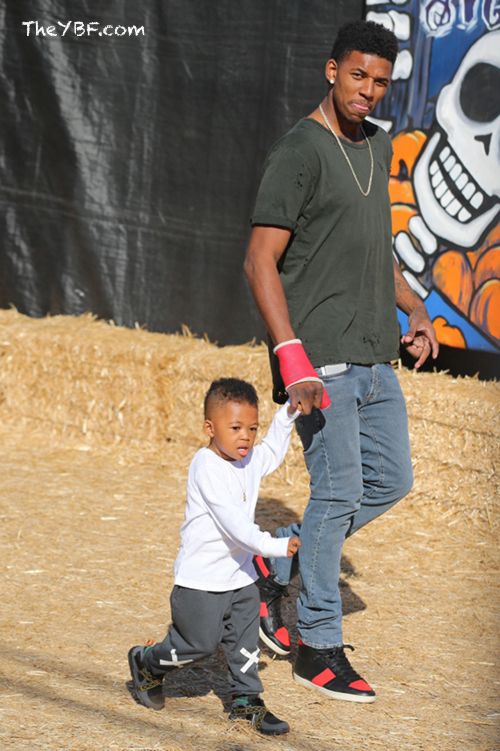 L.A. Lakers baller/Iggy Azalea's boyfriend Nick "Swaggy P" Young was in full daddy-mode taking his adorable son Nick Jr. to pick pumpkins. The NBA player and his 2-year-old spent their day at Mr. Bones Pumpkin Patch in West Hollywood.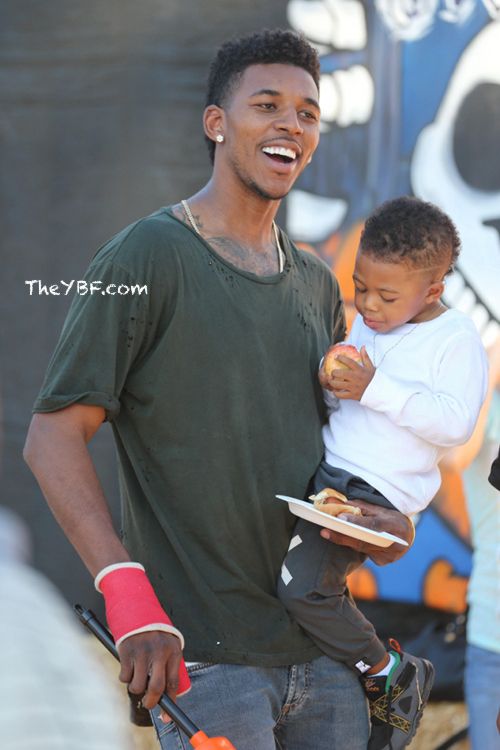 Earlier this week, Nick starred in some festive shots for Forever 21's holiday ad campaign alongside his girlfriend Iggy. It appears daddy Nick will be asking his son for modeling pointers. Nick Jr. nabbed his first modeling gig for a high-end children's clothing line called Roubleau. And we hear he's a natural.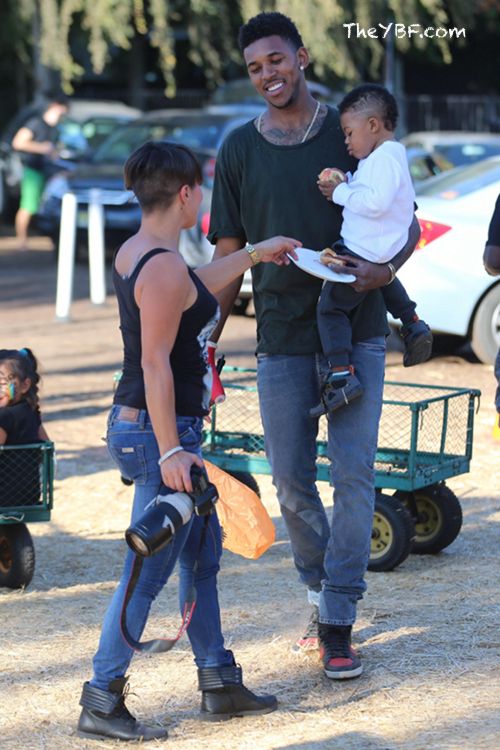 And while munching on a hot dog, Nick was nice enough to chat it up with the photogs. Nice.
And at LAX....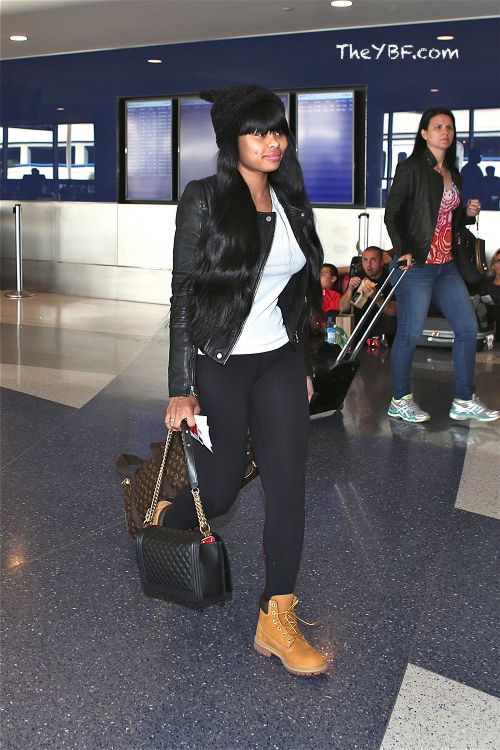 Dressed in all black, her Chanel bag, LV luggage and a pair of Timbs, Blac Chyna rumped her way through LAX airport, sans her baby boy King Cairo.
Earlier this week, the video vixen dressed up as a "naughty nun" to party it up with Amber Rose for her 31st birthday. In true Blac Chyna fashion, she left hardly anything to the imagination.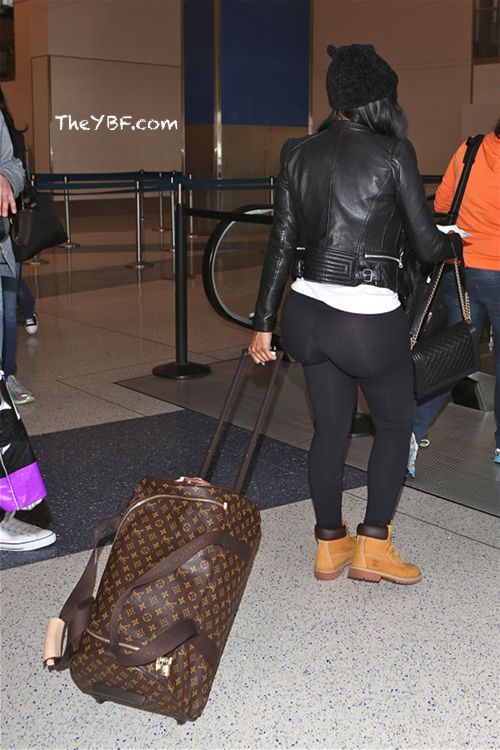 Much like her everyday wear.  And while her son's father continues to shoot down rumors he's dating 17-year-old Kylie Jenner, Tyga did open up on why he and Chyna went their separate ways. He told VIBE,
"We decided to take a break apart 'cause you don't wanna raise an emotionally unstable child, and that's what it comes down to," he said. "It wasn't my happiness, and it wasn't her happiness. It was for the sake of King."

 
Well good for them. They may be "broken up" but they're definitely still spending time in bed….
 
Photos: Pacific Coast News/Splash News/WENN