Gabrielle Union and Doug E. Fresh partied for a good cause in Miami. The YBF actress and hip-hop legend attended the Breast Party ever to help raise breast cancer awareness. Peep their party pics and check out the cast of VH1's Drumline 2: A New Beat on the red carpet at the film's screening inside….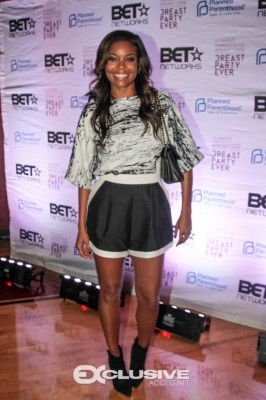 We're well into breast cancer awareness month. And to continue to keep folks informed on breast cancer and women's health, Planned Parenthood and BET joined forces to throw the "BREAST Party Ever", a community event to help raise awareness about the importance of breast health in women with early detection through self exams and screenings.
Last night, "Being Mary Jane" star Gabrielle Union and Hip Hop icon Doug E. Fresh came out to support the 2nd Annual Breast Party Ever event at the Overtown Youth Center in Miami.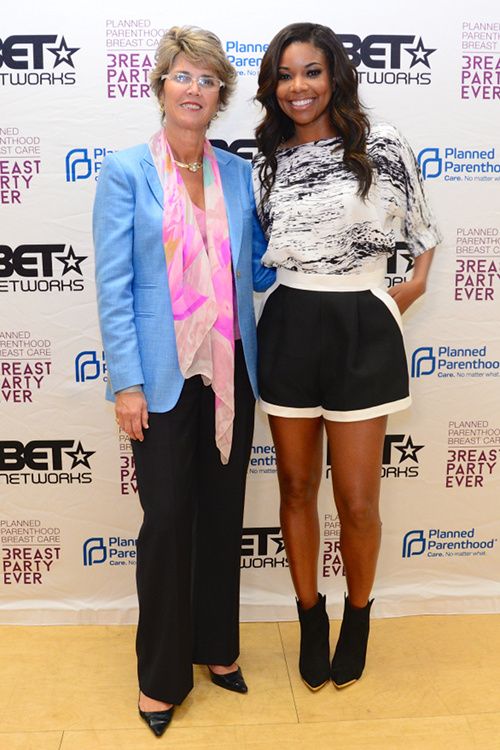 Gabby, all smiles in a cute & comfortable look, posed it up alongside Planned Parenthood of South Florida and the Treasure Coast CEO Lillian Tamayo. Lillian encouraged the crowd to become advocates in their communities, and to educate others on the importance of annual exams and breast screenings. She said,
"The Breast Party Ever is Planned Parenthood's way of honoring Breast Cancer Awareness Month here in Miami, because we know breast health is a serious matter. For more than 12 years we have provided breast health outreach and education across our service area. Women, men, and young people need to understand their risk and be advocates for their own health and that of the people they love."
 
Doug E. hopped on the mic to provide the entertainment for the evening.
The Breast Party Ever brought together women, elected officials, entertainers, medical providers and community leaders to help women take charge of their health through breast cancer education and early detection.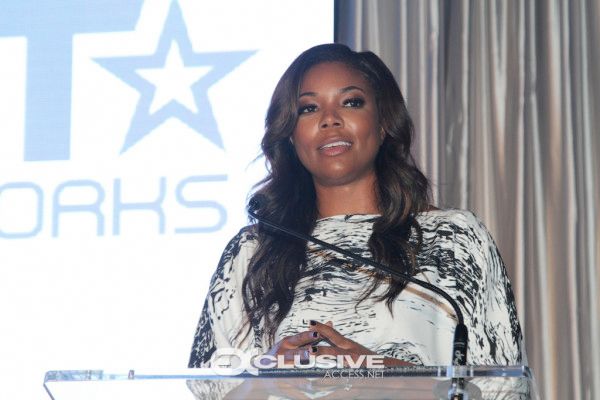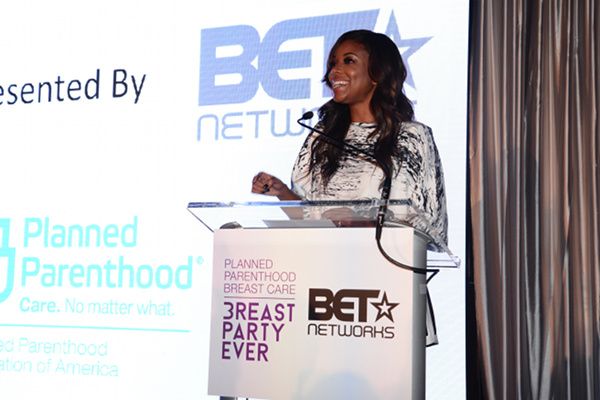 Gabby took the podium to speak out on the importance of women being in the know when it comes to their breast health. Knowing all too well how important it is to stay healthy, she shared a personal story about losing a close friend from the unfortunate disease.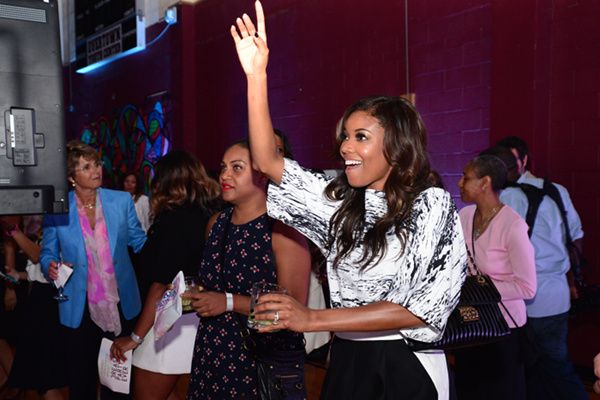 And then she partied with guests while Doug E. Fresh performed.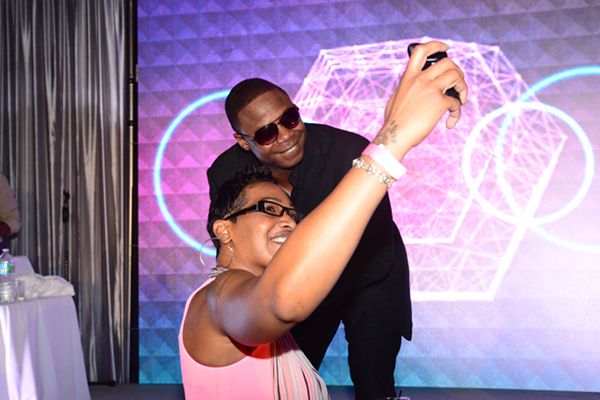 Doug E. stopped for a few "us-sies" with a fan.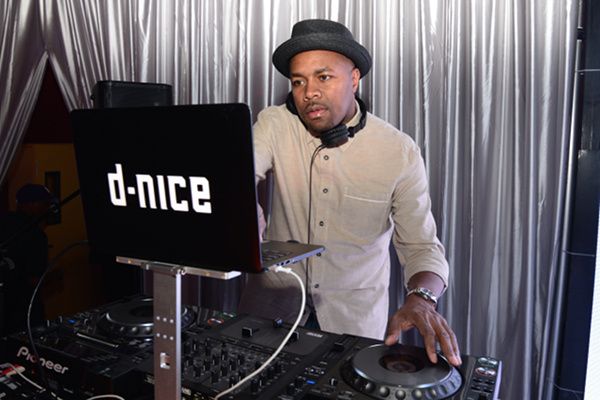 And DJ D-Nice provided the music for the evening. Partying for a cause....nice!
At another event...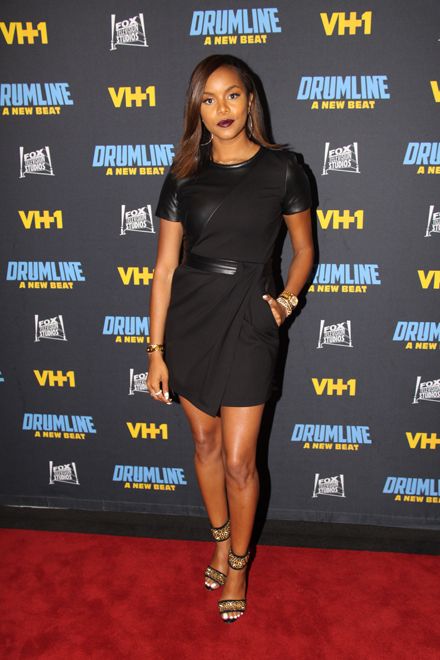 Last night, VH1 held a screening for the upcoming telefilm Drumline 2: A New Beat at the Paramount Theater. And it brought out D2 stars Letoya Luckett, Alexandra Shipp and Jordan Calloway.
The former Destiny's Child member turned budding actress Letoya Luckett stars in the made-for-tv film as the beautiful and intelligent Dr. Nia Phillips. In the film, she has romantic ties to Sean Taylor (Leonard Roberts) and is on a quest to have Sean return as the band's leader. Problem is, her ex-husband leads their rival band, who is also Sean's brother.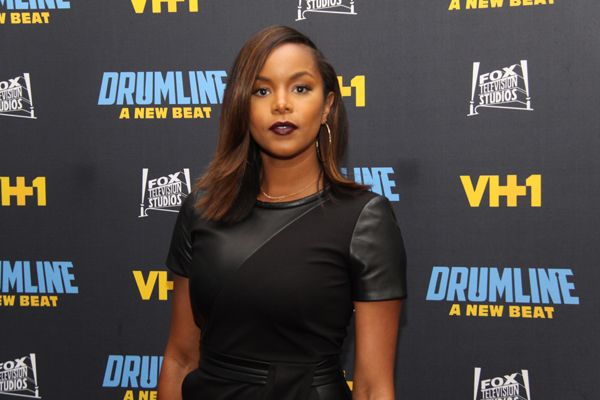 The former "Single Ladies" star is also starring in another telefim titled "Seasons of Love" alongside Taraji P. Henson coming to LIFETIME in late November. She is also working on her third album studio album "Until Then."
Alexandra Shipp will play Danielle "Dani" Raymond, the brilliant drummer whose goal is to become the first female percussion section leader in the famous Atlanta A&T drumline.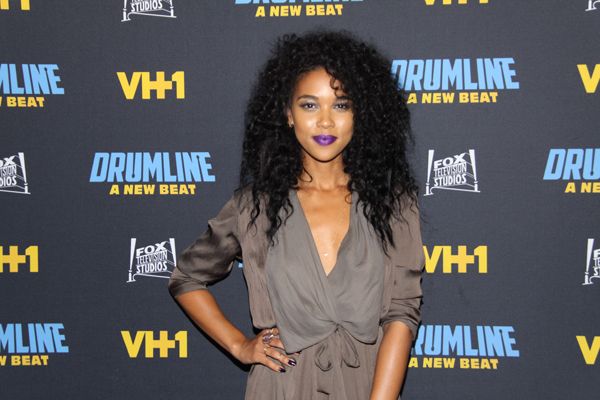 This year has been a success for the young starlet. She is also playing the lead role of Aaliyah in the upcoming LIFETIME biopic (premiering Nov. 15th at 8pm). FUN FACT: Alexandra sings, dances, plays the piano and the guitar. Go girl!
Actor Jordan Calloway joined his cast mates on the red carpet for last night's event. He plays the talented, cocky complicated kid, Jayven LaPierre, the son of a very famous New Orleans jazz drummer.
And to add a little drumline authenticity, the cast was joined by members of the Brooklyn United Marching Band: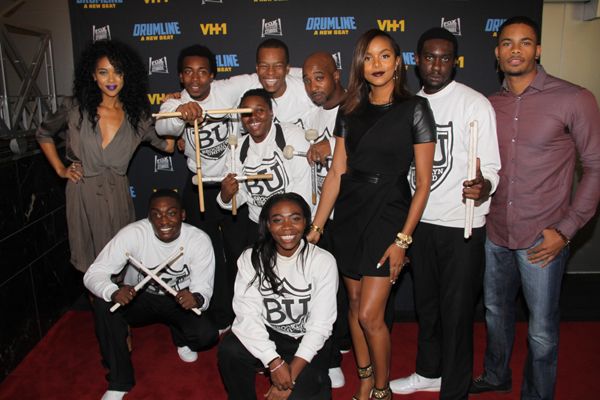 The film premieres Monday, October 27th at 9PM ET on VH1.
BONUS: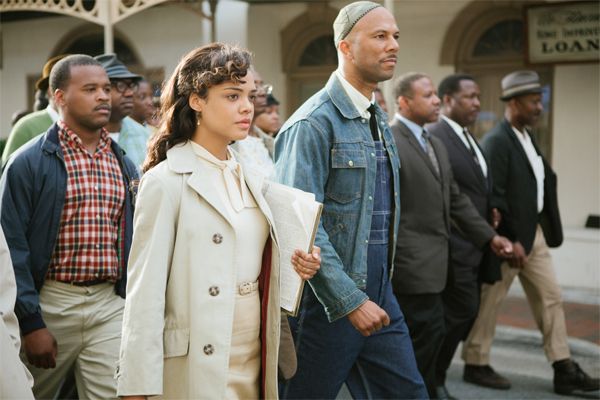 Conscious rapper Common is making a much needed return to the silver screen. He recently wrapped up filming for a demanding role as civil rights activist James Bevel in the upcoming film SELMA and we have the first look at the Chi-town rapper on the set.
Common's character led the monumental 1963 March on Washington and the 1965 Selma Voting Rights Movement. The epic march from Selma to Montgomery culminated in President Johnson signing the Voting Rights Act of 1965, one of the most significant victories for the civil rights movement.
The Ava DuVerney-directed film will follow civil rights activist Martin Luther King Jr. and his supporters in the civil rights movement that forever altered history. British actor David Oyelowo will be starring as Dr. King, Carmen Ejogo as King's wife Coretta Scott King, Cuba Gooding Jr. as veteran civil rights attorney Fred Gray, Lorraine Toussaint as civil rights activist Amelia Boynton, Niecy Nash as teacher Richie Jean Jackson and Oprah Winfrey and Brad Pitt will serve as producers. The film will hit theaters on December 25, 2014.
 
Photos: Exclusive AccessRowena Husbands