T.I. & wife Tiny were spotted clubbing it up at The Gold Room in Atlanta Monday night.  And the bleached blonde up and coming rapper T.I. is now touting, Iggy Azalea, was there too.  Why the mean mug Tiny?
And if you're wondering how T.I. ever even teamed up with this chick, Iggy revealed today there wasn't a "discovery" situation.  She brought him in on the deal.  Pics and deets inside...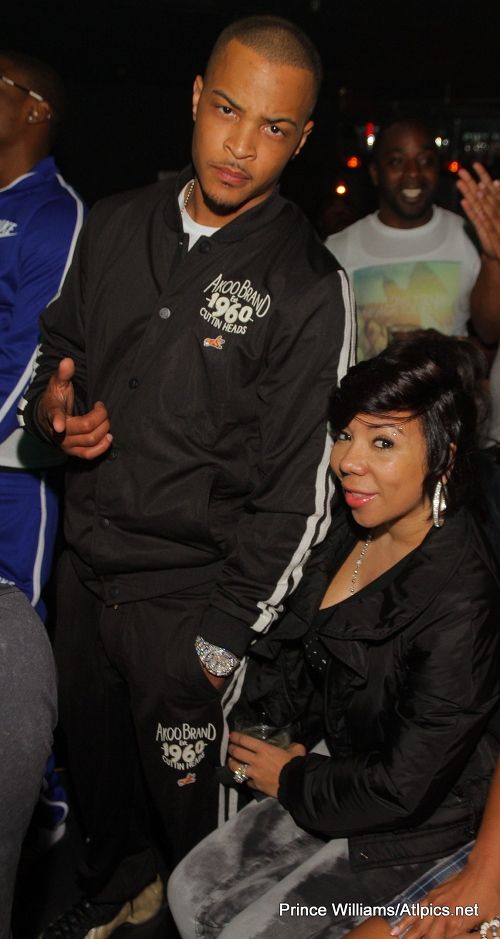 Before we get into anything else, can we please discuss Tiny rocking this unnecessary black coat inside the club?  Rumors have been floating for a while now that she's indeed pregnant again.  So are you covering a bump and drinking seltzer Mrs. Harris?  Hmmm...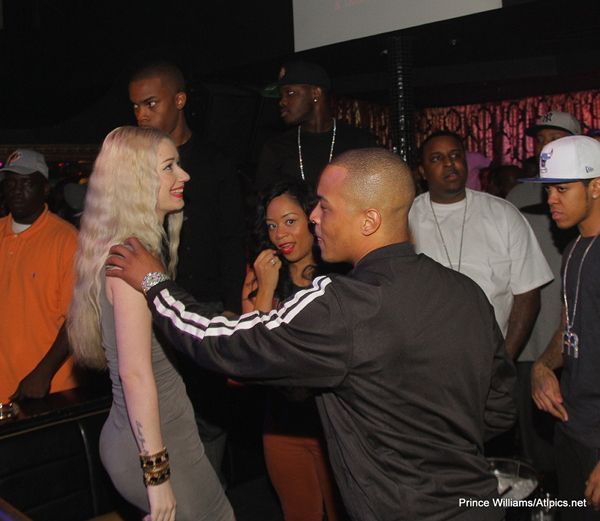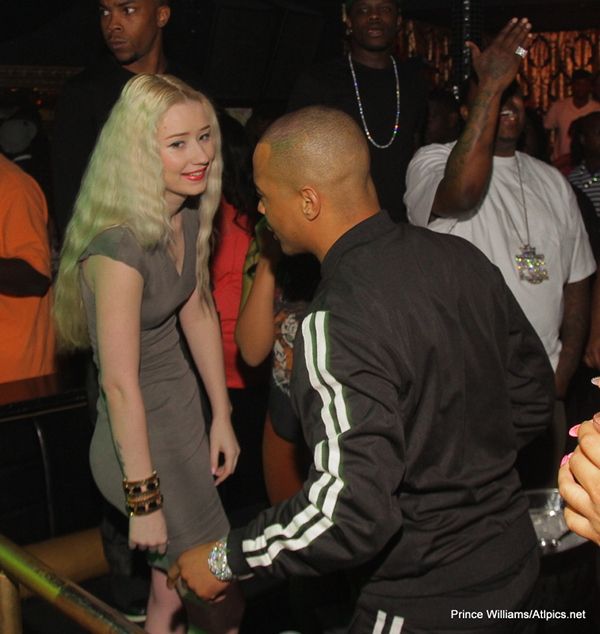 Anywho...it's been widely reported that T.I. put Iggy on and is one of "his" artists.  But Iggy tweeted today that's not quite the truth.  When one of her followers asked how did Tip go about signing her, she responded:
im signed to interscope and i brought him in to be a part of my deal. id been writing for other ppl on the label for a while. it was never really a 'discovery' type situation.
Interesting.  The trio partied away the night with the rest of the Hustle Gang and groupies: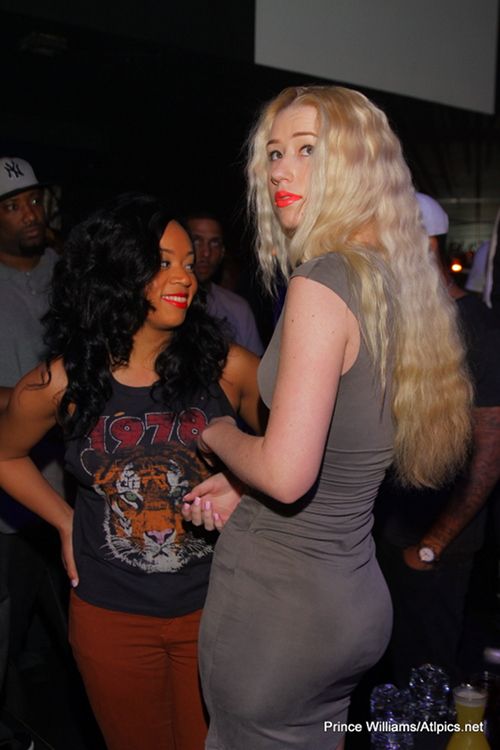 Iggy's performing at the XXL Freshman show in NYC on April 9th. And if you haven't heard her voice yet (and actually want to), check out her new single "Murda Bizness" HERE. She may look like the innocent cousin of Taylor Swift, but sounds anything but....
Pics via Prince Williams/ATLPics.net