Iggy Azalea and Nick Young star in Forever 21's holiday ad campaign, Alicia Keys is gracing the cover of Haute Living magazine's Oct/Nov 2014 issue and Lance Gross turned his lens on Tank's pregnant girlfriend Zena Foster. See the hot shots inside…
The holidays are right around the corner, so that means it's time for some festive editorials to get us in the spirit.
Australian raptress Iggy Azalea got "fancy" with her boyfriend/LA Lakers baller Nick "Swaggy P" Young for Forever 21's holiday ad campaign.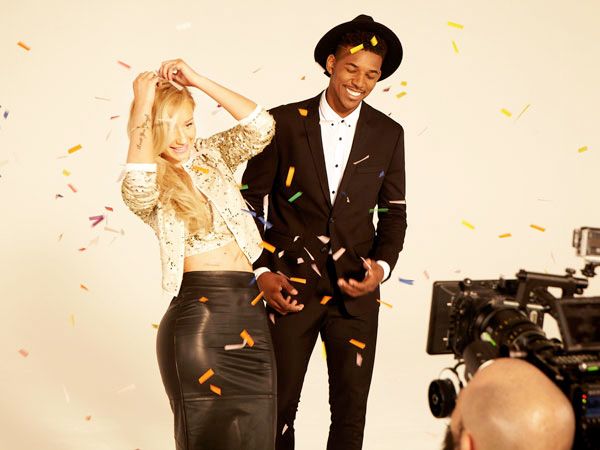 The "House of Style" host posed it up for her first national campaign in a fun shoot with her beau. During the shoot, the couple dished to PEOPLE about Forever 21's digs where Nick said, "It made me want to wear hats more."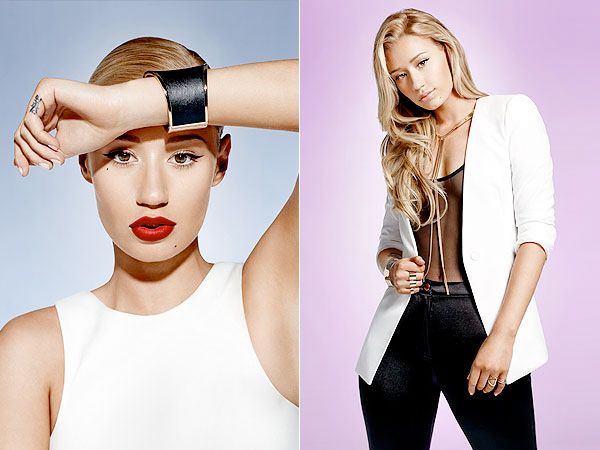 The pair copped a few favorites from their on-set wardrobe which included a few shirts (that they were able to take home) and leather jackets for family and friends. Nice.
On a magazine cover....
Alicia Keys got red hot for the cover of Haute Living magazine's Oct/Nov 2014 New York issue. The "We Are Here" singer served up some sultriness in a cut-out red gown flaunting her curves. And we're loving it.
The pregnant philanthropist (who's expecting her new bundle of joy in December) talked about finding a balance in her life and how it has helped her maneuver through her hectic life. She said,
"Five years ago, the word 'tired' would probably have been up in there," she tells Haute Living with a laugh. "I don't feel tired now because I have a better concept of balance. It comes through experience—understanding what non-balance is and then making the choice to actually implement some balance. Sometimes, I find myself on the whole other side of the spectrum of crazy, and then I think, this is too much, and I definitely need to find my way back. I think experience is what does it."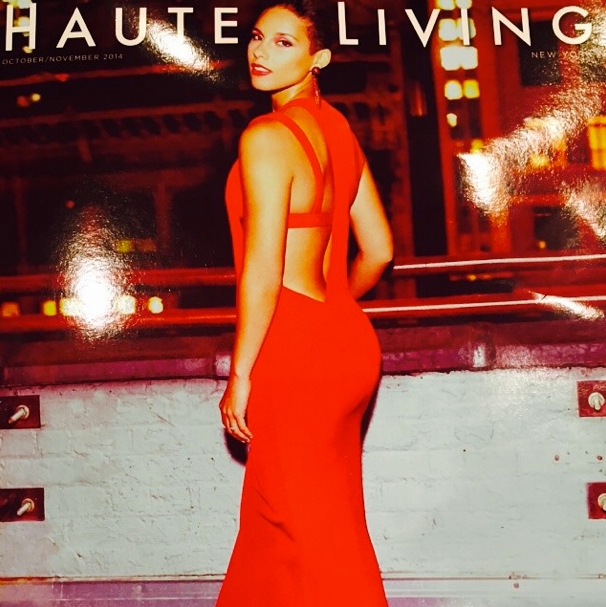 Since entering motherhood and protesting at the Nigerian Consulate for the "Bring Back Out Girls" campaign, Alicia talks about how she has evolved as in artist. She dished,
"I've evolved as an artist in so many ways," she reveals. "I've been exposed to so many things from life and womanhood… music styles, clarity of self, and self-purpose. Musically I've evolved, lyrically I've definitely evolved, emotionally I've totally evolved, and physically I've evolved. There's been a lot of evolution!"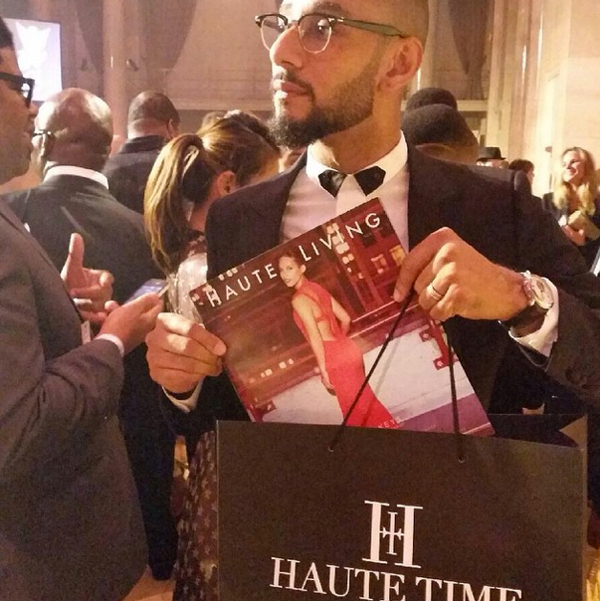 And her hubby Swizz Beatz has been right by her side every step of the way, encouraging her in everything that she's doing. He was spotted with his own personal copy of his wife's magazine cover during the 2014 Angel Ball. Proving that pregnancy isn't slowing her down any, Mrs. Dean hit the stage for a surprise performance during the ball.
And in a pregnancy photoshoot....
"Crisis" star/photographer Lance Gross (whose work debuted in VOGUE Italia recently) turned his camera on Tank's pregnant girlfriend Zena Foster. Lance captured some beautiful shots of the expecting mother.
In the black and white maternity shots, Zena posed proudly with her growing bump on full display.
And she kept it classy with a few topless shots. We're sure these will be scattered throughout her and Tank's home.
Hot. 
Photos: Forever 21/Lance's IG/Swizz's IG/@kamalhaute