Little Daniel Gibson Jr. co-stars with his mommy, Keyshia Cole, in her new video "Remember (Part 2)".  Watch the video inside and see Chief Keef's confirmation that Interscope dropped him!  
For her "Remember (Part 2)" video, from the Point of No Return disc (in stores), Keyshia Cole stars alongside her son Daniel Gibson Jr. where she picks up the pieces and deals with the end of a relationship (e.g marriage). 
Because we know about the messy breakup with her hubby Daniel Gibson, it's slightly painful to watch her sing about the divorce while on the beach with her son. SMH....the ballad of a single mom.  Your heart will go out to her and little Daniel.
If the goal was to tug on the heartstrings...mission accomplished! As she sing the words,
"All the things you said, I gotta get you out my head
Cause you're tryin' to make me believe
That you're the only one for me yeah
Something don't seem right though
Cause we argue all the time and we fuss and fight
It just don't seem worth it
Even though we have so much on the line
Family keeps tellin' me, it'll be okay one day
But it just don't seem right no
Do you remember?"
You will feel her pain....
In other music news...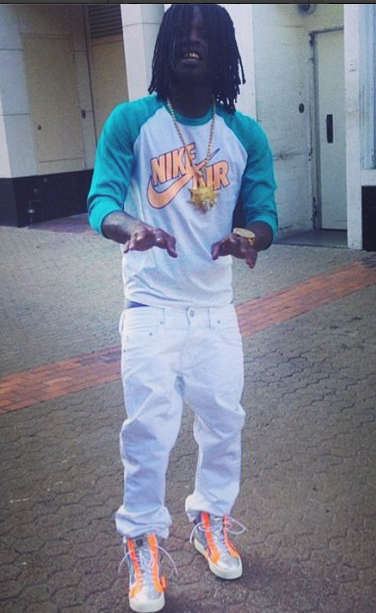 "I Don't Like" rapper Chief Keef has been dropped by Interscope.  The 19-year-old confirmed the news via Twitter by posting a text conversation he had with a friend.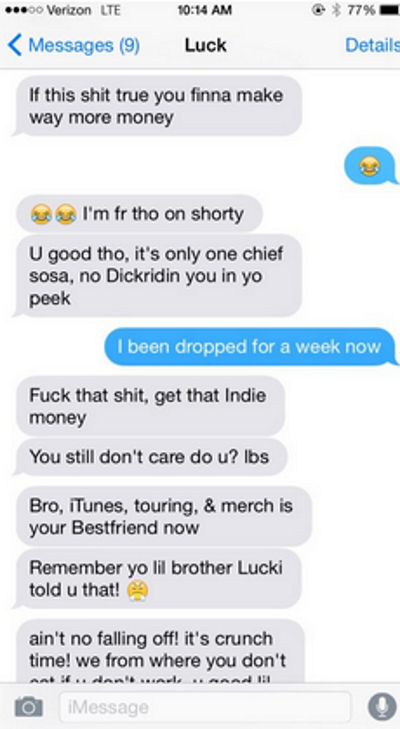 We guess the higher ups at Interscope don't mind a thug on wax, but a real thug who can't stay out of jail is just a liability.  He's been written off...
Photo via Chief Keef's Instagram