Lupita Nyong'o and Alek Wek are serving up gorgeousness in London.  Check out the ladies at a fab charity event inside, plus Gugu Mbatha-Raw slaying the cover of ELLE magazine's Women In Hollywood issue....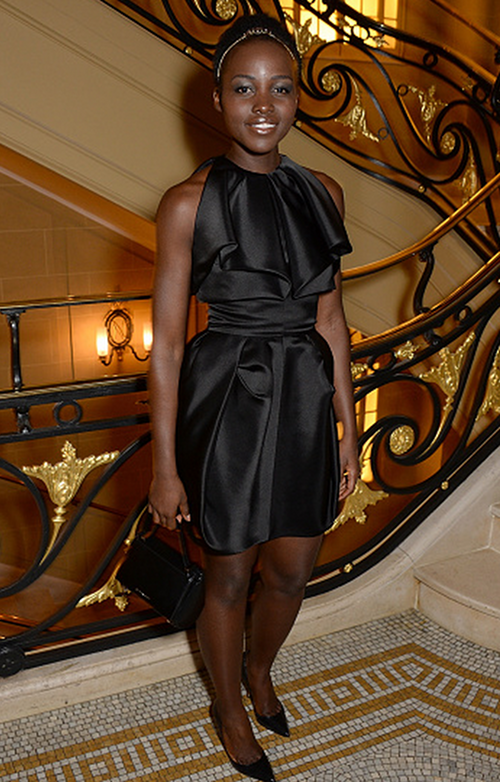 Leave it to Lupita Nyong'o to make a LBD look like flawless perfection. The Oscar winner looked chic at the Sindika Dokolo Art Foundation dinner at Cafe Royal in London last night.  And we're loving the jeweled headband accent.
Lupita posed it up with British designer Ozwald Boateng and one of her idols, supermodel Alek Wek.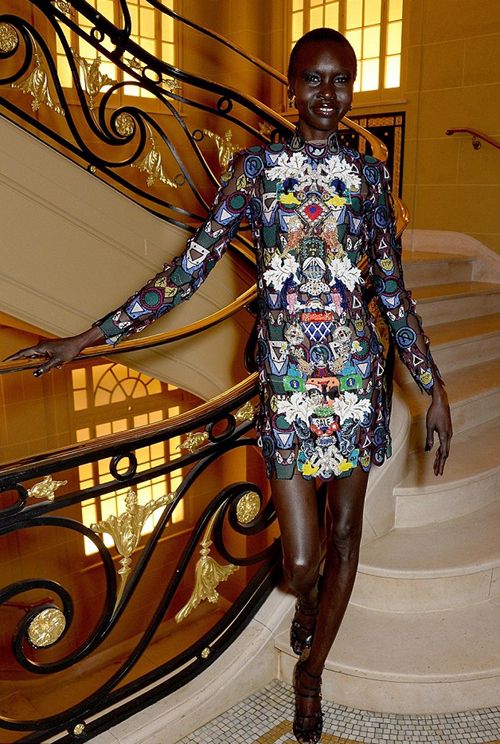 We see where Lupita gets her knack for bold colors.  Beautiful.
The fab chick also caught up with "Entourage" star Jeremy Piven. And this wasn't the only charitable happening she participate din yesterday.
She put her perfect penmanship to good use to press for the #SaveShockoe cause:
There! I've written my letter to Mayor Dwight Jones in my hope to #SaveShockoe. If you are like me and can't read my handwriting, find the typed version on my Facebook page. Write (type, really) your own letter by using the template at: http://savingplac.es/1lrZDwr (Click on the blue "Call on Mayor Dwight Jones and Richmond's City Council) #haveyoursay
Nice!
And speaking of fab chicks:
Yep, that's Gugu Mbatha-Raw, serving up that flawless face we came to love during her amazing starring role in the movie "Belle".  Now, the 31-year-old English actress is gearing up for the premiere of the romantic drama Beyond the Lights.  And she's caught the eye of ELLE magazine.
Gugu has been named one of the 2014 Women In Hollywood honorees.  And she's gracing one of the November covers with sheer beauty.
She'll be recognized Monday at the magazine's awards event at the Four Seasons Los Angeles hotel in Beverly Hills.  And the issue will be on newsstands Tuesday.
Extras:
1.  Folks have lots to say about Snoop's apology to Iggy Azalea.  And we co-sign these sentiments.  STORY
Photos: Getty/ELLE