Jessie and D'Lilah Star were indeed Daddy Diddy's Little Girls yesterday as they celebrated at their 5th birthday party.  Pics and deets of Diddy's little girls at Disneyland inside...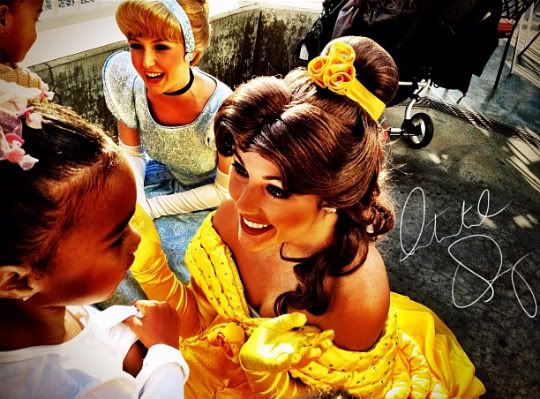 With a Disney Princess themed birthday bash, Diddy's twin girls D'Lilah and Jessie celebrated turning 5 with a touch of fabness.  And they did so at the Happiest Place On Earth--Disneyland.
And it was a triple celebration as Diddy's mom Janice celebrated her birthday as well.  Mr. Combs tweeted:
"Happy Birthday to my babies!! Happy birthday to my mother and my twins! Jessie and D'Lila !!!! My babies and my Mama! LoVe!!!"
And in the pic above with his baby girl Jessie, he said: "Me (and) one of the birthday girls taking a time out at Disneyland – Jessie Combs!!"
Sweet!  I wonder if Cassie was there...
BONUS: Diddy (and Al B. Sure's) son Quincy Brown, aka International Quincy, is still trying with this music career.  He just dropped a video for his song "Christmas Time."  And he has twins D'Lilah and Jessie, plus Breezy's ex Jasmine Saunders, all starring in it:
He's funny.