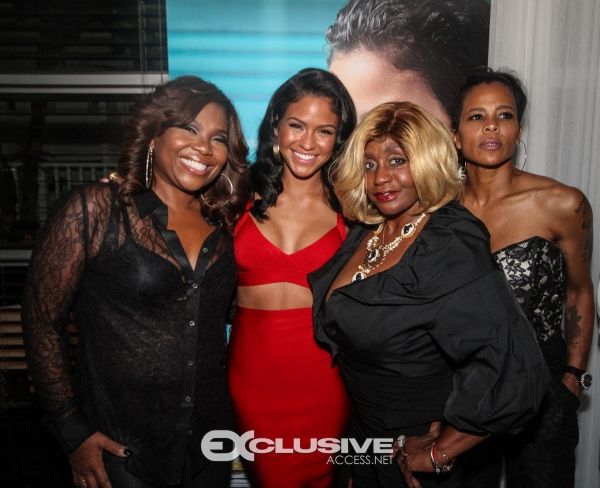 Cassie partied alongside Mama Combs and Mona Scott Young last night at Revolt's Music Conference in Miami. See party pics inside and watch Fat Joe's"Stressin" video ft. Jennifer Lopez.
In Miami, Cassie hosted a private dinner (sponsored by Pineapple Ciroc) last night as a part of the inaugural Revolt Music Conference (RMC).  It's only right the Revolt head honcho puts his main chick in charge of hosting duties.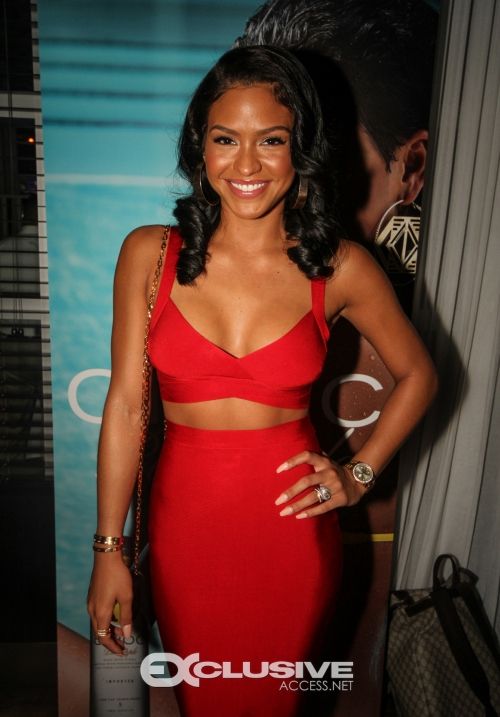 The "Numb" singer pulled double duty as both the girlfriend of Revolt founder Sean Diddy Combs and the face of Pineapple Ciroc.
It looks like possible future mother-in-law Janice Combs approves of Ms. Cassie as she was spotted raising her glass during the toast.  SIDEBAR:  It looks like Mama Combs favors Champagne (perhaps she added a splash of Ciroc).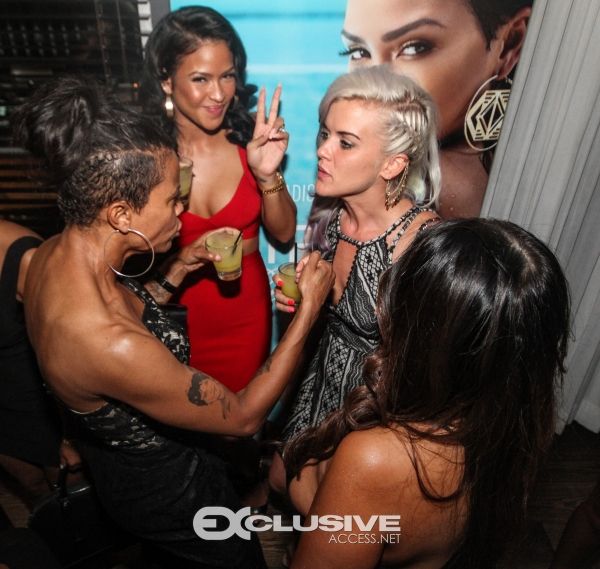 Mona Scott Young (atop, as well as Laurieann Gibson) was also at the RMC where she appeared on a panel dubbed "RMC Who Runs The World...Panel" featuring influential women in the music industry.   
Over 1,000 people were reported at Miami Beach's Fontainebleau Hotel for the two-day RMC which concludes today.
In new videos...
Fat Joe parties at the club with Jennifer Lopez and French Montana in his latest video "Stressin."  Visually, J Lo looks amazing as she switches up from a glittering gold crop top with 'NYC' emblazoned across the chest to a short python-print minidress. "Stressin" was directed by Eif Rivera and is J.Lo and Fat Joe's first collaboration since 2005′s "Hold You Down."
BONUS:
Former Pussycat Dolls lead singer Nicole Scherzinger reunites wth T.I. on the song "Electric Blue," a record from her forthcoming album, Big Fat Lie. Produced by hitmaker The-Dream, the laid-back jam sounds like something Prince might have written for Vanity 6 back in the day.
The new disc will drop in the UK on October 20th and marks the first time Nicole has linked with T.I. since "Whatever You Like," from her 2011 debut album, Killer Love.
Check it.
Photos via ExclusiveAccess.Net