Columbus Short has found love again, despite not technically being divorced from his wife yet.  His new girlfriend Rasheeda Russell says his violent past does not scare her…because he treats her like a queen. Deets inside…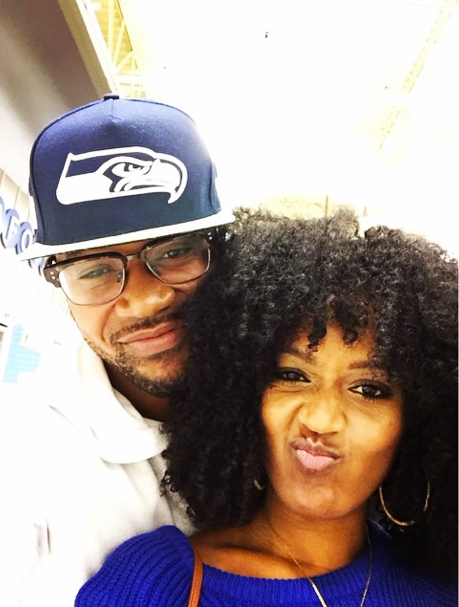 They found love in a hopeless place.
Former "Scandal" star Columbus Short is in a new romantic relationship. And his new chick claims she's not afraid of him, despite allegations from his estranged wifeTanee McCall that he tried to kill her.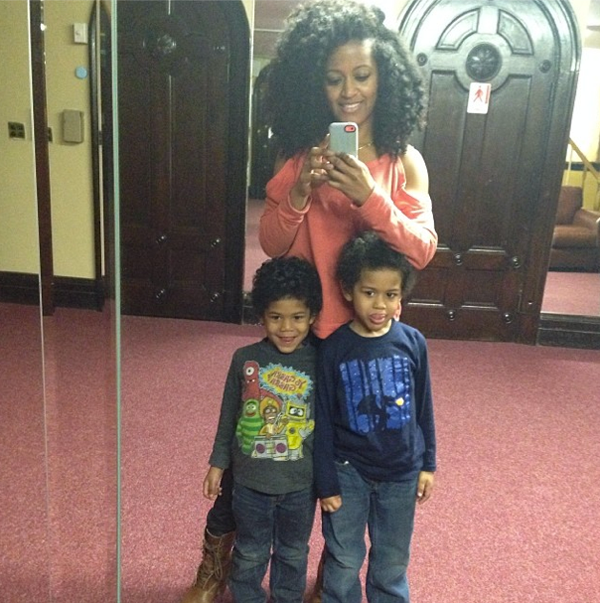 Meet Rasheeda Russell. She's a naturalista, an Instagram "personality", and health food junkie mother-of-two of Jamaican decent. Rasheeda and Columbus met while he was in Barbados for Crop Over (during the time he was wanted by police in the States) acting a fool.
Rasheeda (some reports are calling her Rashida, but she actually spells her name Rasheeda) is stanning for her man, claiming her new beau's violent/criminal past doesn't scare her one bit because he's totally submissive and treats her like a queen.
According to reports, Columbus moved her from New York to Atlanta (where he currently resides), despite being evicted from his California apartment after falling behind on rent recently. She says she's helping Columbus keep his life in order. His new chick is making sure he's present for scheduled appearances and keeping him focused as he works on his music.
And you know, nothing is official until you post it up on social media. Columbus made Rasheeda his #WCW a few days ago saying: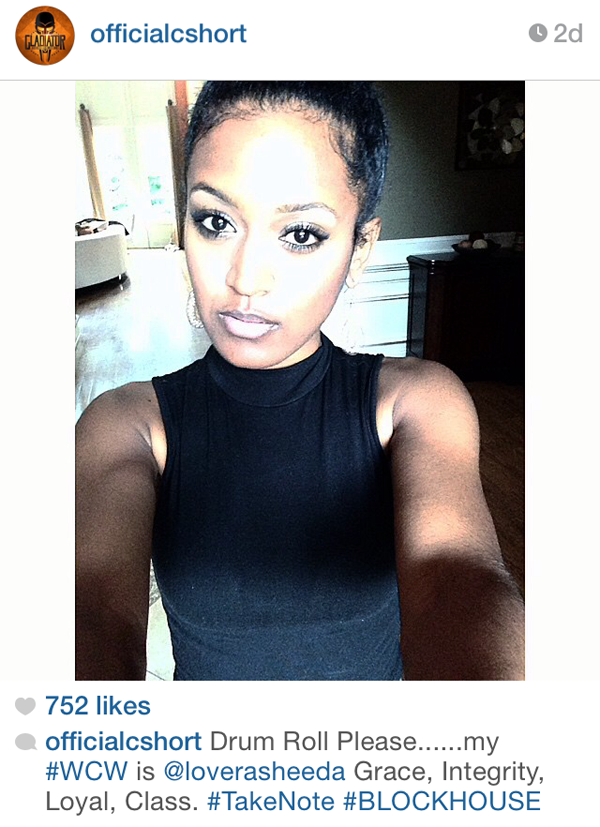 And for those of you "hatin'" on their new relationship, she posted this....
Alrighty then.  Wonder what his OTHER new chick he was parading around the 'Gram back in August thinks about all this...
Photos: Columbus' IG/Rasheeda's IG