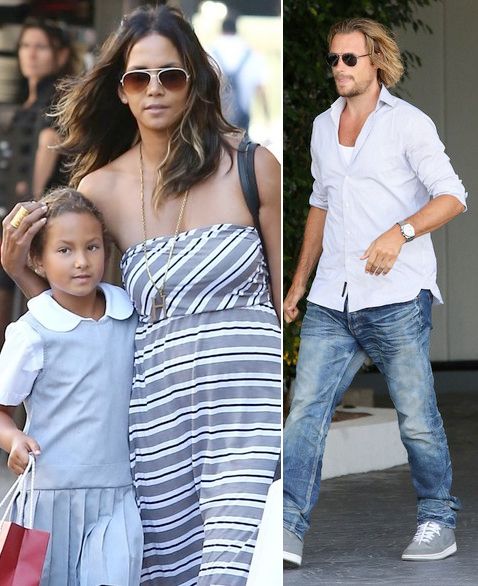 Halle Berry is tired of dishing out $16,000 a month in child support payments to her ex Gabriel Aubry. So, she's requesting the judge reduce her monthly obligation down to $3,000 a month. In other relationship news, Gloria Govan has a lawsuit on her hands after allegedly signing her husband Matt Barnes' signature to take out a $150,000 loan. Deets inside…
Over the summer, "Extant" star Halle Berry was ordered by the courts to pay her ex-boyfriend/model Gabriel Aubry a cool $16,000 a month in child support for their 6-year-old daughter Nahla after a nasty custody battle. They were both awarded joint custody of little Nahla, so she stays with each parent 50% of the time.
But now the YBF actress wants that amount reduced and she's making claims that Grabriel is currently not working and is solely living off the support she provides. SMH
TMZ got ahold of court docs filed by Halle requesting the judge reduce her $16K a month obligation to just over $3,000 a month. According to the paperwork, Halle is accusing Gabe of abusing the system. She claims Nahla's model dad is not working (which he is fully capable of doing) and is content with living off of her $$$ every month. She explains the reduction will force Gabe to get a job and will still allow Nahla to live a comfortable life.
If he is living solely off of her income, we're not mad at her asking for a reduction. She'll be able to add those extra coins back into her own household with husband Olivier Martinez and son Maceo.  She's also got extra income rolling in after her show "Extant" got renewed for a second season on CBS.
And in another relationship....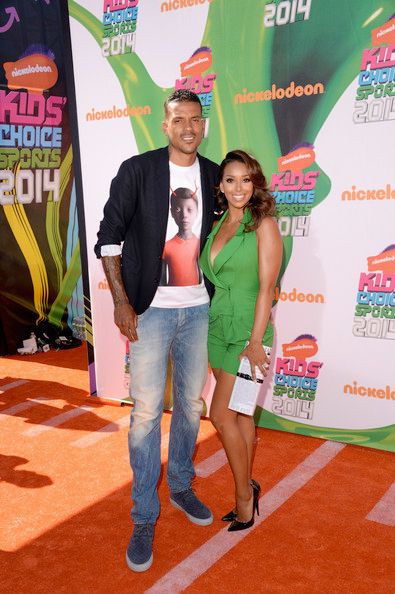 Since rumors of their split hit the Internet, details as to possible reasons why Gloria Govan and Matt Barnes decided to call it quits are coming to light.
Former "BBW LA" star Gloria Govan has been hit with a lawsuit after a woman claims Gloria forged her L.A. Clippers husband Matt Barnes' signature to take out $150,000 loan. Why are we not surprised it had something to do with money.
The wife of Grammy winning singer Lou Rawls is the woman behind the lawsuit. Nina Rawls claims Gloria came to her back in March to borrow $150K for a television project she was allegedly working on with her and Matt's production company.
Nina decided to give her the money, but under one stipulation. She wanted her money back in FULL 2 months later. Well… time passed and it was time to pay up BUT Nina didn't get a dime! She eventually caught up with Gloria and that's when she admitted to forging Matt's signature for the loan. Sighs…
It's not exactly clear if Matt knew about the loan, but Nina is seeking repayment of the $150K...PLUS damages.
We're just trying to figure out, why would she need a $150K loan when her husband signed a three-year deal worth about $11 million with the Clippers?
EXTRAS:
1. Tiffany "New York" Pollard is STILL looking love. She may or may not be making a return to reality TV, but VH1 hit the streets of New York to find her a man. Check it here.
Photos: FameFlynet/Pacific Coast News/Getty