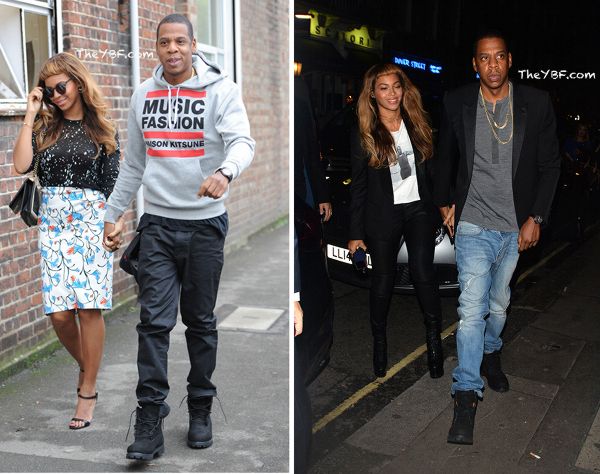 The Carters trekked it via Eurostar yesterday from Paris to London to catch the Frieze London Art Fair 2014 kicking off today.  And the twosome were spotted getting all cozy while out on the town last night and today....all wrapped up in their love for art.
Pics of Beyoncé & Jay Z hitting The Art Club and the sculpture galleries inside...
After a long grueling schedule on their $100 million+ grossing On The Run Tour, it's only right The Carters spend their days lounging around Europe and taking in the art and fabulous restaurants.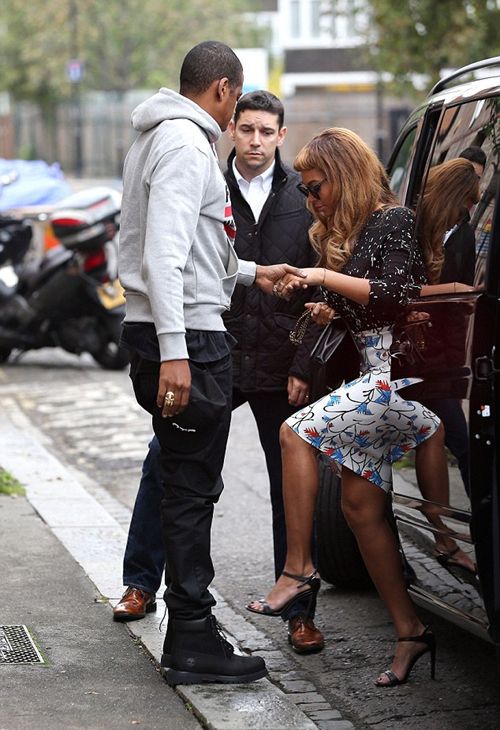 Jay & Bey were seen in East London today visiting sculpture galleries during the kick off of the Frieze London Art Fair.  The couple laughed and joked with photographers, and held hands while walking around together.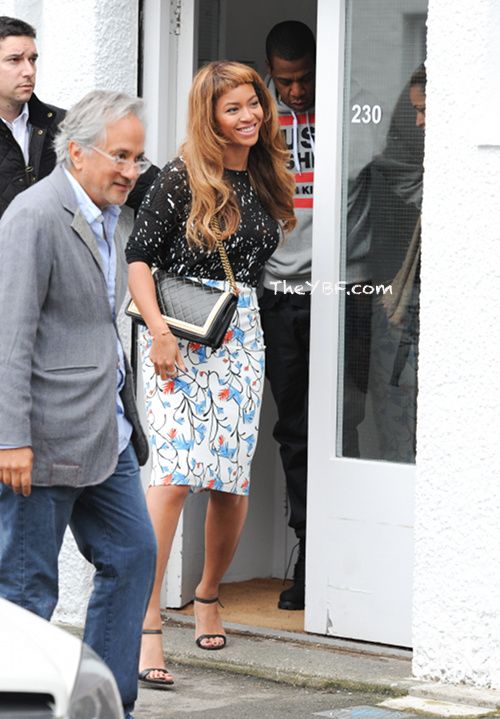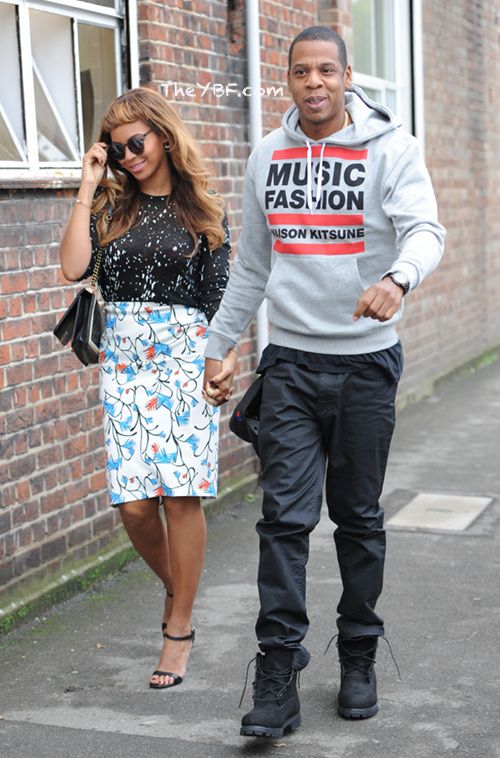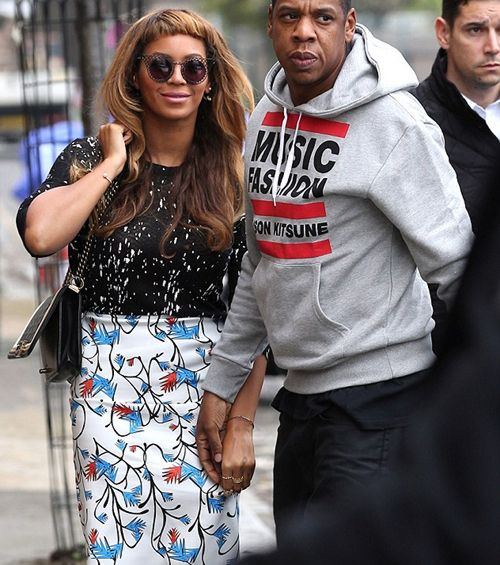 We're loving the clash of prints Bey's rocking....it almost distracts us from that cringe worthy wiggery she's been rocking this week.
Also, last night, the twosome were spotted on a date night at the Art Club in Mayfair sans daughter Blue Ivy: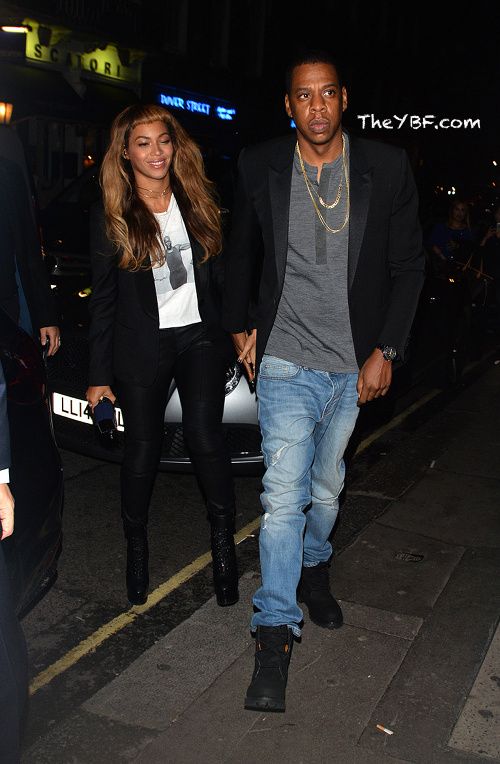 Both were looking happy as they left the venue after having a romantic late night meal together, leaving around 11:45 PM.  Fab times.
Check out the flashing lights and craziness surrounding the couple on their way out:    
In other news, Beyoncé recently copped with six 2014 Soul Train Music Awards nominations (including Best R&B/Soul Female Artist).  Nice.
Photos: Splash