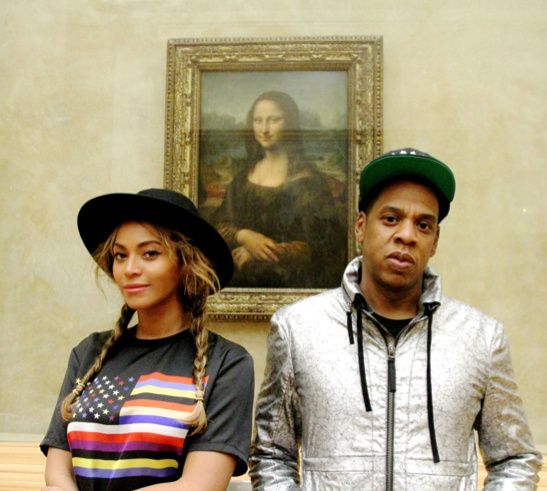 The Carters are giving us sneak peek inside their recent Lourve Museum visit in Paris. Also overseas, Kevin Hart, Nick Cannon and Amber Rose were spotted out in London. Peep the pics inside…
The Carters have been spending much of their time in Paris lately. In September, Mr. & Mrs. Carter wrapped up their successful "On The Run" tour and earlier this month, they were spotted house hunting in an upscale neighborhood near the French president's estate.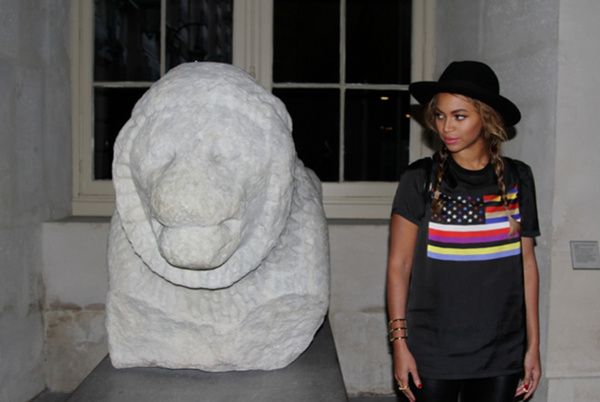 A few days ago, we spotted the Hip Hop family making their way to the Louvre Museum. And now we have some inside shots of Beyonce and Jay Z walking little Blue Ivy around and shots of them exploring the exhibits, such as the Mona Lisa portrait (atop).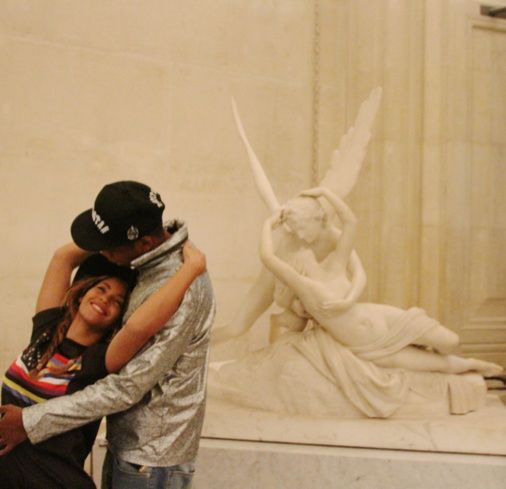 Bey & Hov definitely know how to keep their relationship fun. Peep how they posed it up like the statue behind them. Love it.
And little Blue took a few notes from her mom, snapping her very shots. Too cute!
And in London....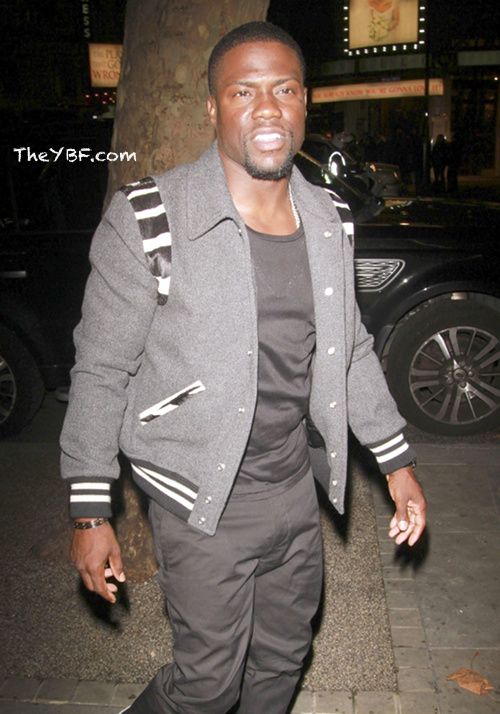 After appearing on "DWTS" as a guest judge, upcoming Ride Along 2 star Kevin Hart was all smiles arriving at Cucina Asellina Restaurant in the ME Hotel in London.
The comedian may possibly be working on yet another movie, starring Shaq. He shared a hilarious photo from PEOPLE magazine on Instagram of him and the former NBA baller doing a remake of the Twins film cover. He said once before Shaq presented the idea of them doing a "big and black" version of the movie. Guess we will see soon…
Fresh off a dinner date with a lady friend in NYC, Nick Cannon trekked it to DSTRKT nightclub in London.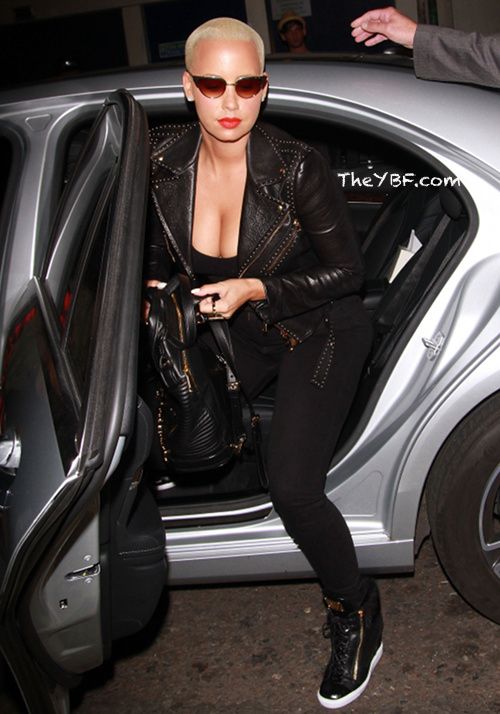 And look who was with him. His client and soon-to-be divorcee Amber Rose.
Nick and Amber have been in the headlines recently over their pending divorces. But it doesn't look like the drama is keeping the checks from coming in. Not mad.
And before the night was over....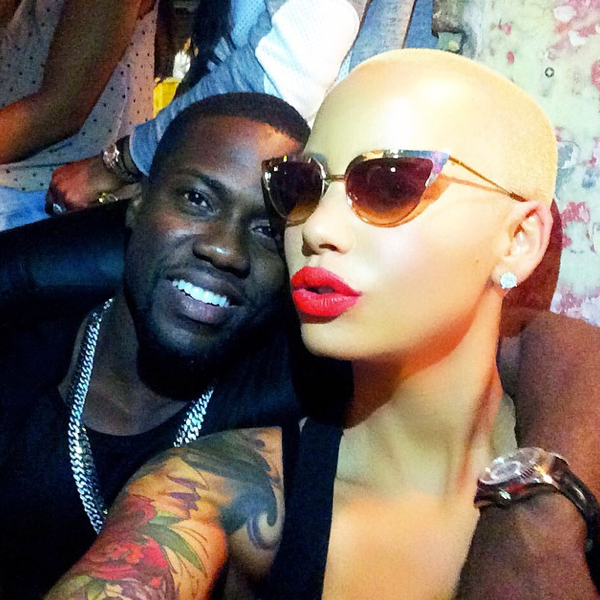 The Philly natives caught up with one another. Amber captioned, "Hangin with my Philly Native @kevinhart4real in London.... U know he had me laughing all night Lol never mind the fact that my head is 2 times bigger then his"
Fun times.
Photos: Beyonce.com/FameFlynetUK/Amber's IG