Mommy-to-be Zoe Saldana covers the latest issue of ELLE where she opened about self-esteem and knowing she was "somebody" at an early age.  More inside....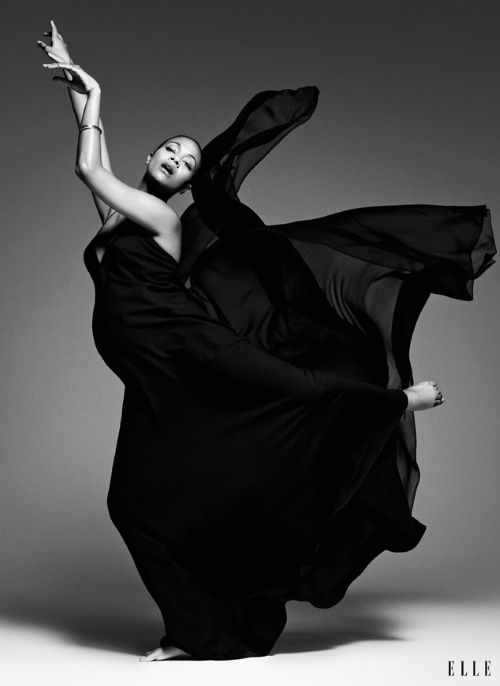 Zoe Saldana covers the "MEET ELLE'S 2014 WOMEN IN HOLLYWOOD" issue of ELLE Magazine which focuses on the careers of some of tinsletown's most successful woman. Zoe, starred in one of 2014's most successful films, Guardians Of The Galaxy and has a long list of blockbuster credits, including Star Trek and Avatar.
She shares the pages of the magazine with Elizabeth Banks, Annette Bening, Tina Fey, Jennifer Garner, Jessica Lange, "Beyond The Lights" star Gugu Mbatha-Raw and Brie Larson.
Inside, Zoe (who'sexpecting twins) flaunts her baby bump in some exciting evening wear. On the cover, she rocked a feathered Lanvin mini halter dress and inside, there's a flowing Calvin Klein gown. Wow!  She spoke to the mag about growing up in the Dominican Republic, and its impact on her self-esteem and success.
"That's how those seven years my sisters and I spent on a bohemian island played very well. We're not American in terms of feeding into that machine that you have to be somebody. We were somebody the moment we were born."
ELLE's November issue will hit newsstands October 21st.
 
Photos via Paola Kudacki