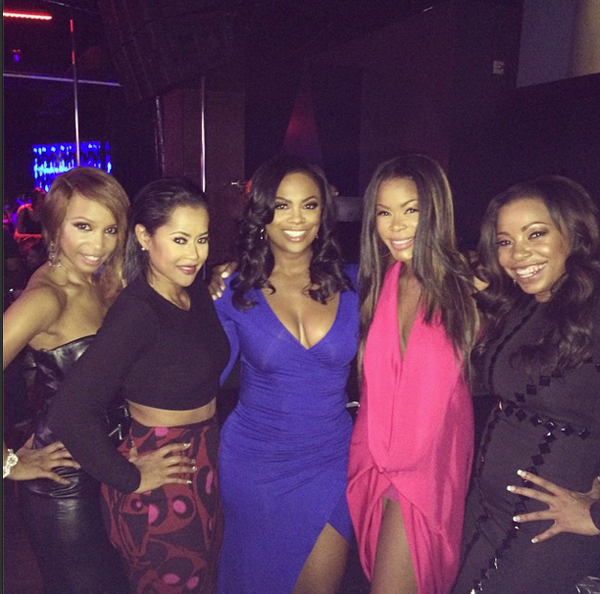 The new cast of "Hollywood Divas" were posing it up on the red carpet at the show's L.A. premiere.  We were on the scene this week and caught up witht he ladies.  Peep their carpet ready pics and our chit chats inside…
The cast of "Hollywood Divas" were ready for their close up on the red carpet at the show's L.A. premiere at OHM Nightclub. And YBF actress Elise Neal rocked the red carpet in a sexy strapless leather dress and sparkly sandals: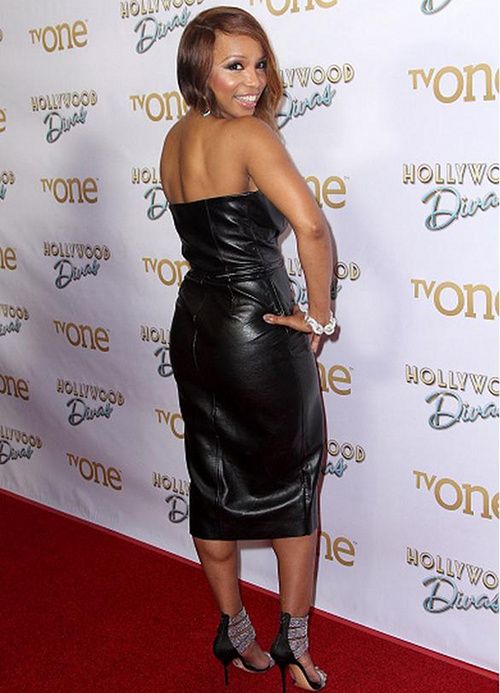 Work!
TheYBF.com's L.A. correspondent Lauren Smith caught up with the self proclaimed "triple threat" where she dished on which divas she's bumping heads with this season. She revealed,
"Well you find there's a little bit of drama because we're all passionate actresses and we all have opinions. But when it comes to the project I'm the voice of reason. I'm like please let's stop bickering and let's focus. Let's get this money, that's what you're going to get from me. From me, there's no drama. I know these girls can be great but some times you have to just wrangle them in and I'm more focused like that."
 
No drama? Hmm...what about the shade though...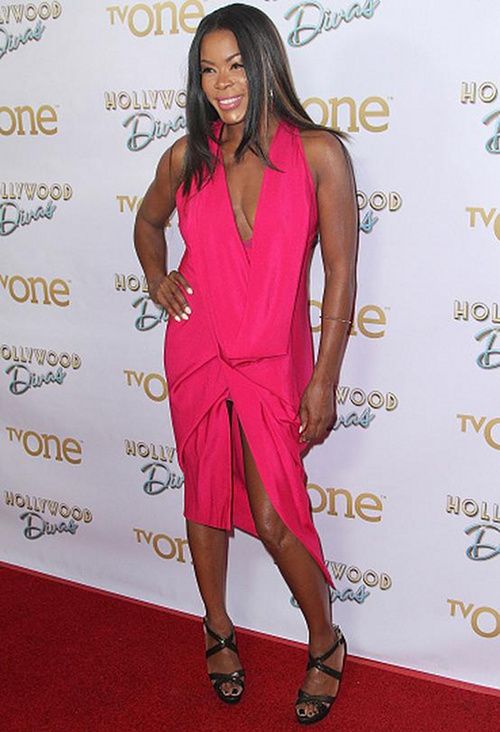 Former "Girlfriends" star Golden Brooks slipped into this pink number and posed it up on the carpet.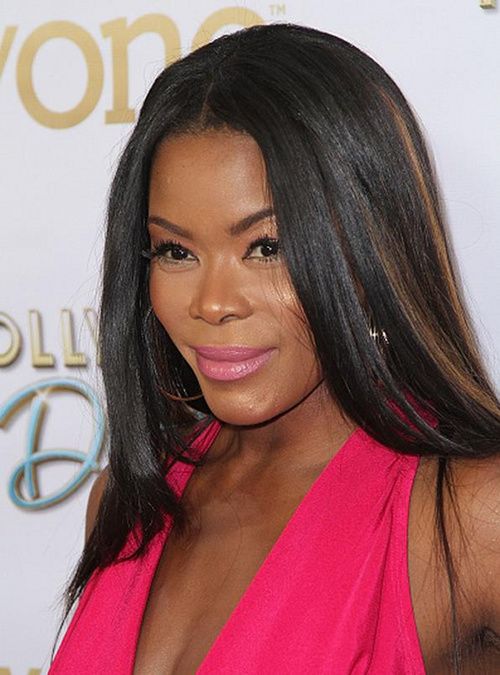 She chimed in about the portrayal of black women with strong female leads in Hollywood saying,
"I think Shonda Rhimes is great. I think what she's doing is absolutely mind blowing. She's putting black women in serious roles of authority in the forefront. And I think Michelle Obama of course and our black first lady and black president have a lot to do with that. But I definitely think that's not the end of it. We still have more to go. Like that New York Times article and what was said about Viola Davis. It just let you know that, wow, we still aren't there yet. People will always have something to say in regards to how black women are portrayed. It just means that we need more roles. We need more images out there so that we squash all the attention that's drawn to the few roles that we do get."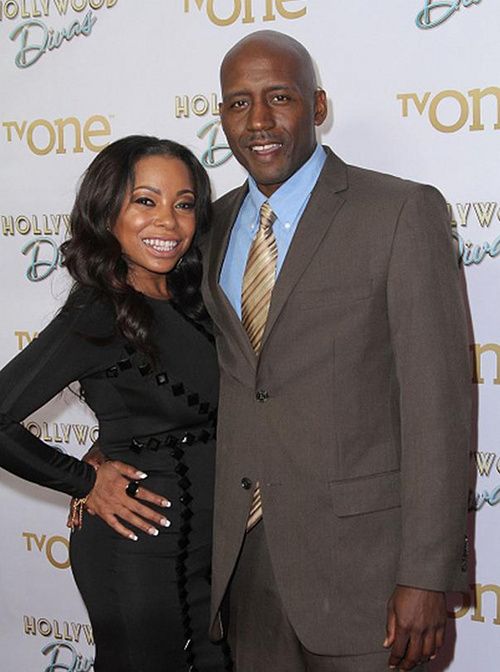 "Hustle and Flow" starlet Paula Jai Parker (who claims she was blackballed in the industry) brought her husband Forrest Martin along to check out the premiere. If you watched the first episode, we saw how Paula Jai went from being one of Hollywood's "IT" black actresses to becoming homeless, living in a hotel room with her husband and young son. Instead of waiting on Hollywood to give her work, she decides to producer her own short film including the rest of her cast mates. But will their egos get in the way before it's completed?
Former "RHOA" cast mate Lisa Wu and her cropped 'do worked the carpet. We caught up with the budding actress and she talked about all of the shade that was thrown her way once the other ladies found out she would be in production with them. She said,
"Of course coming in, Golden gave me some shade. Elise gave me some shade. And Paula J was very, very welcoming because she remembers back from the day that I had a casting call when I was producing a movie almost 20 years ago. And Countess is also very, very sweet."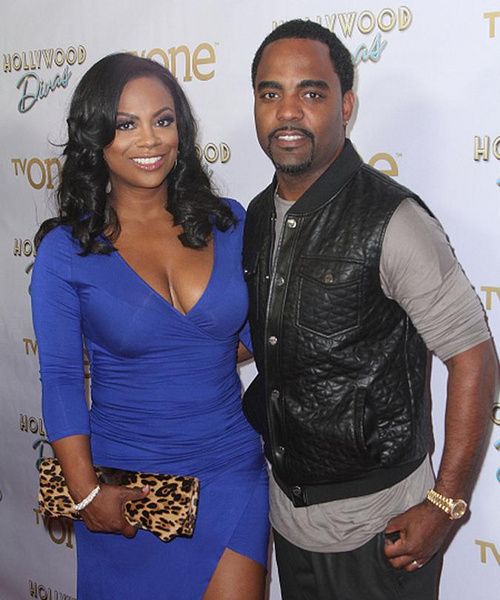 "Hollywood Divas" producer Todd Tucker was in attendance to check out the first episode of his newest project. And his wife "RHOA" star Kandi Burruss-Tucker was there for support. Seems they're doing just fine since the cancellation of their musical "A Mother's Love."
We also chopped it up with Kandi about adding a new addition to their blended family. She said,
We would love to but it hasn't happened yet. We're working on it. Practicing (laughs)
Todd: She's pregnant. She's pregnant already. (Rubs her belly)
Kandi (to Todd): Would you stop? He's trying to speak it into existence.
Ha!
Former "Moesha" & "The Parkers" star Countess Vaughn was all smiles on the carpet. She's looking a little trimmer these days after her surgical procedure.
We tried to catch up with the "diva", but she was not available to do interviews. Apparently, she hurt her foot and advised us to watch the show to find out what happened.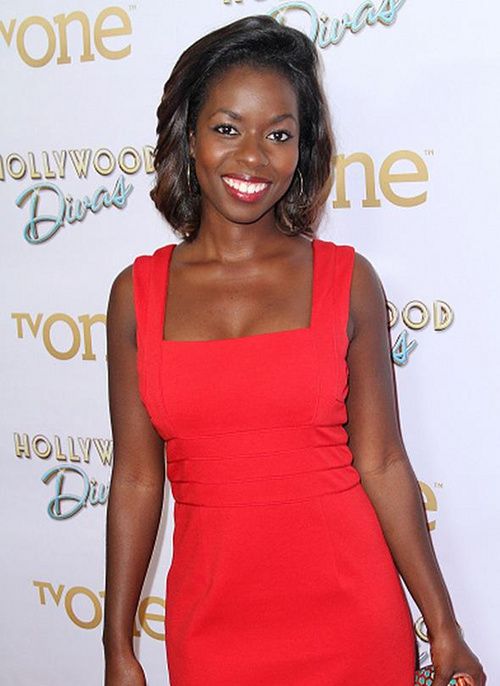 And "The Secret Life Of An American Teenager" star Camille Winbush got red hot on the carpet before checking out the show. 
Fab times!
Photos: WireImage/YBF Correspondent Lauren Smith/Kandi's IG