K. Michelle is on a winning streak these days.  After landing a "Rebellious Soul" hip-hopera on VH1 based off her latest album, and her own solo spinoff show, she was recognized by ASCAP's sixth annual ASCAP Presents…Women Behind the Music series.  Check the pics inside with Teairra Mari, Ray J and more.  Plus, she and frenemy Elle Varner may have kissed and made up...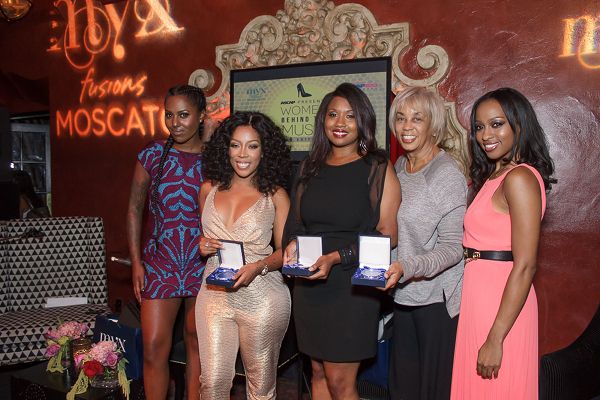 Last night, the Los Angeles chapter recognized singer/songwriter K. Michelle, Billboard's Senior Editor, Gail Mitchell, and Motown Record's Vice President of Creative Relations, Myisha Brooks as outstanding women in the music community.  K. posed it up with the ladies, and "Love & Hip Hop L" star Teairra Mari.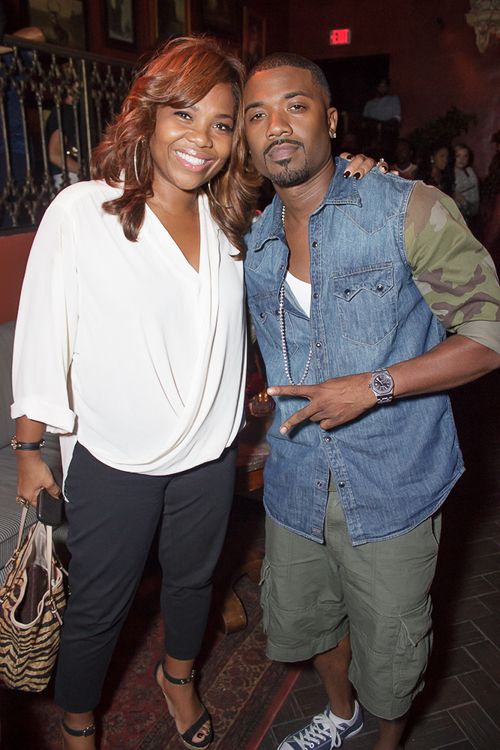 Ray J also posed it up with "Lover & Hip Hop" creator and Myx Moscato owner Mona Scott-Young.
The ASCAP vent went down on the same night on both coasts.  And over in New York, Jazmine Sullivan sang her heart out at the event: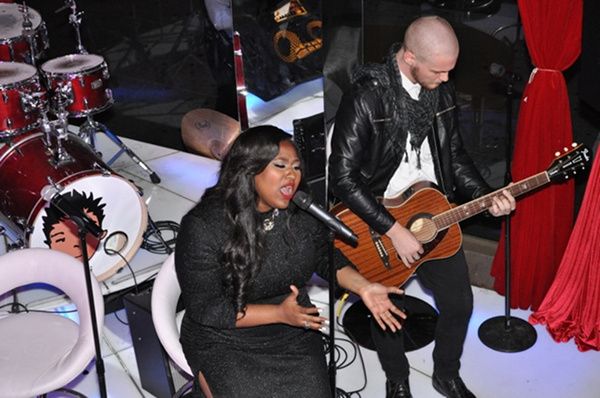 While DJ Kiss hit th 1's and 2's: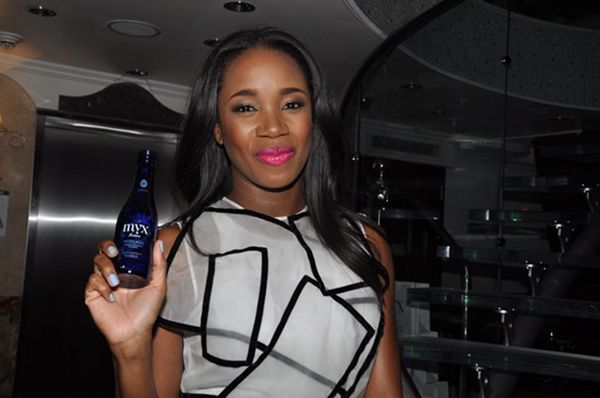 Looking fab ladies!
As for K.Michelle, she's reaching out to her former bestie Elle Varner after accusing her of stealing her style and her music.  And she saluted her this week by praising her new video:
We may fuss and fight, but in the end I truly love her and wish her well. This girl is talented and This video is fucking amaze balls. Go check it out today. #Salute #love @ellevarner
And Elle responded: "I appreciate this. I wish you the best as well @kmichellemusic #fuckitall #loveemall"
Well isn't that sweet...
Photos: Stephen Knight (NYC); Kass/The Brand Group (LA)/K's IG