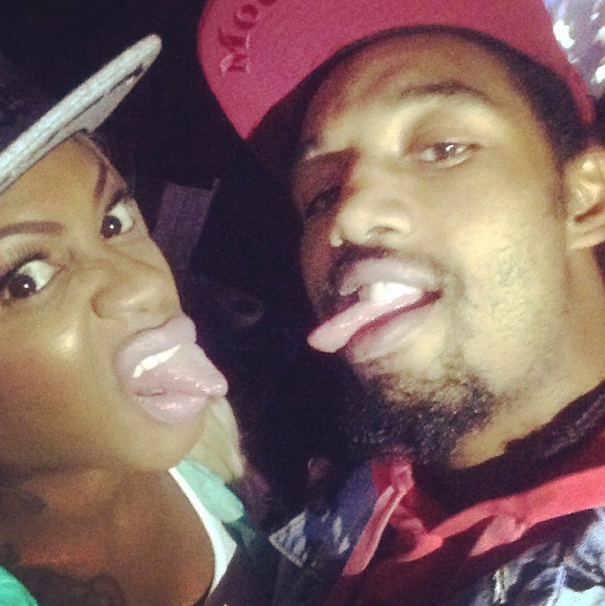 If you've been keeping up with Lil Mo's love life, you know chick moves…fast. And now she's revealing she and her boyfriend Karl "Dynamite" Dargan are married! Has the ink dried on her divorce from Phillip Bryant yet? Sheesh…details about her secret marriage and more inside….
"R&B Divas: L.A." star Lil Mo just released her brand new "tell-all" book titled Taming Lil Mo, so she has been heavy on the promo circuit. And this morning she made a stop at HOT 97's Ebro In The Morning Show to dish on her new project, all of the drama that unfolded on "R&B Divas: L.A." and she also dropped a nugget on her love life with her professional boxer boyfriend from Philly Karl "Dynamite" Dargan.
While talking about her children, Mo revealed she collectively has a total of seven kids. Four are hers and the other three come from her boyfriend. BUT, when referring to him she called him her "husband'. Yep…these two have gone and got married under the radar. Has the ink dried from her last divorce yet?
When asked if they were married now, she replied,
"Yea! I don't waste no time."
We see.
Back in March, we tipped you all off about her split with gospel singer Phillip Bryant. Although she said that situation had been over before the news hit the Internet, it just seemed rather sudden for her to be in another relationship after just splitting with her former husband. But to each its own. She did say she's not going to be anyone's "baby mama" and won't be out here humping with no title forever so...yeah, she's staying true to being the "Hood Kim K"--her words, not ours.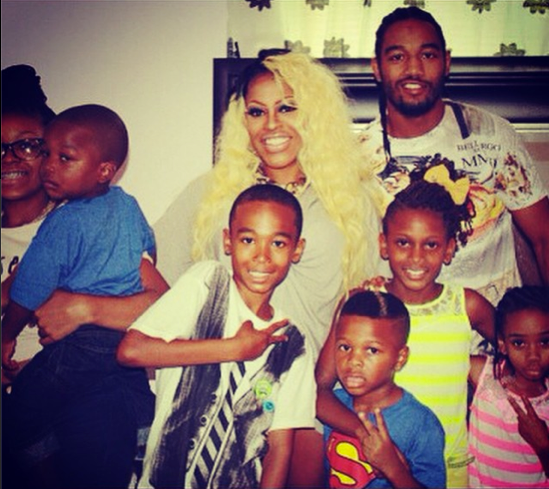 So what's next for the couple? More babies! She said,
"I have to keep working too many children. Yep...and my tubes ain't tied so we're looking to…" So they having more babies? She said, "Yea."
If you watched the last season of "R&B Divas L.A.", you saw many of the shady moments between Mo and Chante Moore. Mo got right to the point as to why she and Chante couldn't get along. She said,
"Cause she was fakin…the funk. Her life. One of the producers left their notebook at my house and I was like…Ok…so that's what her story is this season. What she told them and what she gave was two separate things. The tears, the ambulance scene, everything that was her story…it was just like Ok, so you came here just to be an actress. And I'm cool with that, just let me know what angle you coming from. Do you! If you want to be a fake broad then you be that but don't do that with me"
She then said Chante destroyed her relationship with Kelly Price (who was on the last season) because she was taking up for her so much during season 1.
"I lost a friend over her. Kelly Price and I were friends. We had a chance to make it right but, I took up for her a lot on season 1 and I was just like I'm doing that no more. I'm over it…cause she has never had to go to battle for me."
The "R&B diva" says Chante came up on the set thinking she was Mariah Carey, when she doesn't even have a track on the radio. Bloop!
Mo (real name Cynthia Loving) also talked about her upcoming projects outside of her new book. She will be starring in a BET telefilm titled, Who Can I Run To, which is expected to premiere October 19th. She also has a new album titled The Scarlet Letter which is scheduled to drop October 27th. And in a few days, she will begin filming for the third season of "R&B Divas L.A.", which will premiere in January 2015.
Wonder if a wedding special will be in the works….
 
Check her interview below:
Thoughts?
Photos: Mo's IG