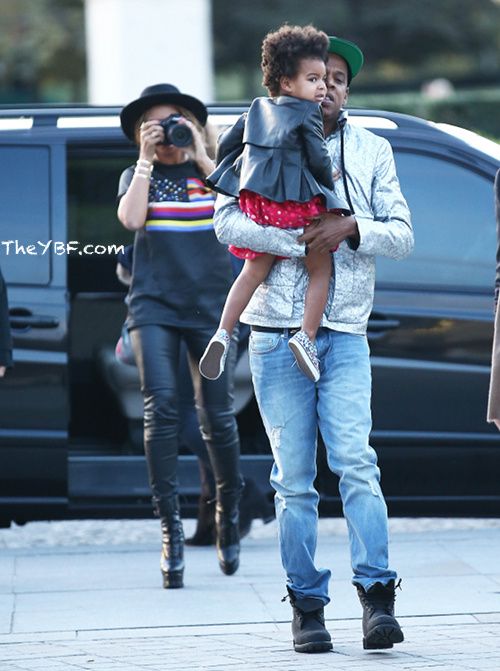 The Carters are still living it up in Paris!  And yesterday, they took Baby Blue Ivy to one of the most beautiful museums in the world.  Check out their adorable family trip to the Louvre inside...
Beyonce & Jay Z are just like any mom and dad team....aside from their damn near billion dollar combined income.  Mrs. Carter was busy snapping tons of pics of her baby girl as she discovered all the bright lights and beauty in and around the Louvre Museum in Paris yesterday.  And Mr. Carter took in every sight Blue pointed out to him.
How cute is that leather coat?!
Bey (and her pigtail braids) was on her photographer ish, snapping pics while walking in 6 inch heels for the family photo album and for her Tumblr, we're sure: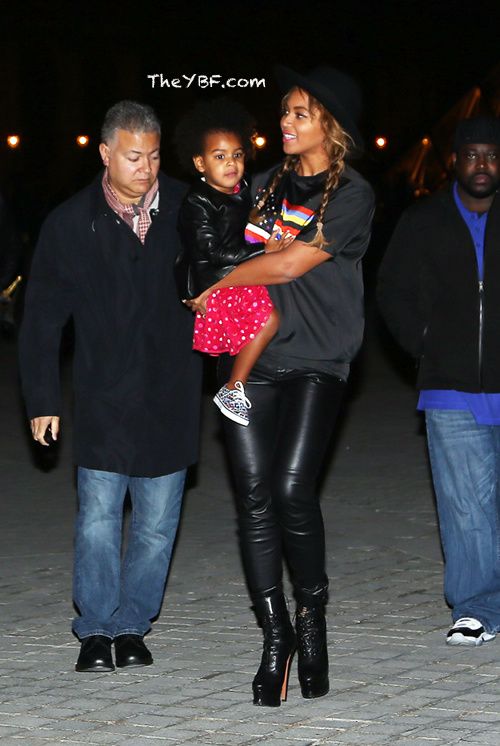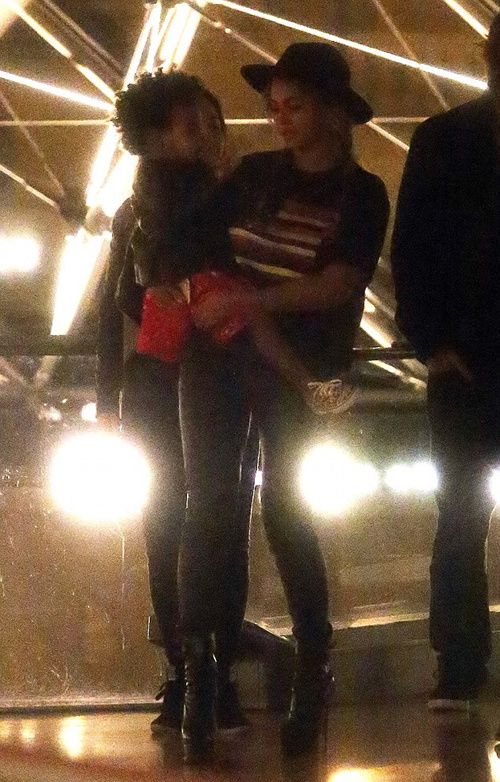 And the family trip ended with Jay popping back at a random passerby who demanded to know "who he was".  Maybe because they're a black family in Paris walking around with major security? *shrugs*
Beyoncé, Jay Z & Blue in Paris — Oct. 7
Ha. On his Brooklyn ish...
Photos & Video: FAME/Splash/BeyLite's IG