Countess Vaughn is returning to tv in "Hollywood Divas", coming up on TV One on October 8th.  And she's coming through with some "surge"....which means surgery.  Check out a sneak peek at her doctor visit to get things tight and right, plus Andre 3000 hitting up "Letterman".
Oh, Countess.  Some things never change.  The funny gal and former "Moesha" and "The Parkers" star is back on the scene in "Hollywood Divas".  But she ays that after several kids and a few obstacles in life she has had issues controlling her weight.  So on the premiere episode, we will see her, alongside her former co-star and bestie Shar Jackson, paying a visit to the office of former "Dr. 90210" star Dr. Matlock.  And she may leave with some vaginal rejuvenation...not just lipo and a tummy tuck.
By the way, we got to see the screener of the premier episode, and it was MANY things.  Lisa Wu, Paula Jai Parker, Elise Neal, Golden Brooks and Countess are bringing the messiness this season....
Andre 3000 stopped by "Letterman" yesterday to talk about his Jimi Hendrix movie.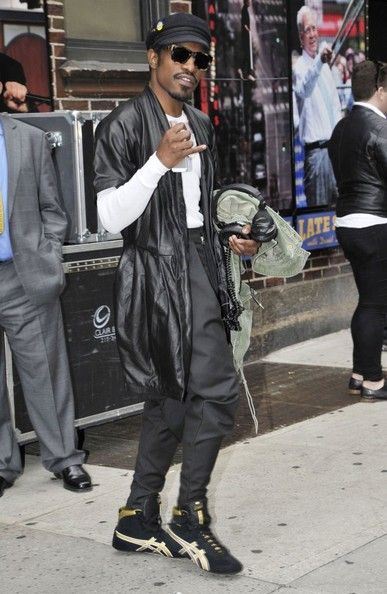 Heeey Dre.  The Outkast rapper has been performing non stop with Big Boi and is now out on the promo tip for the recently premiered biopic, Jimi: All is by My Side.
Check out his sit down last night: