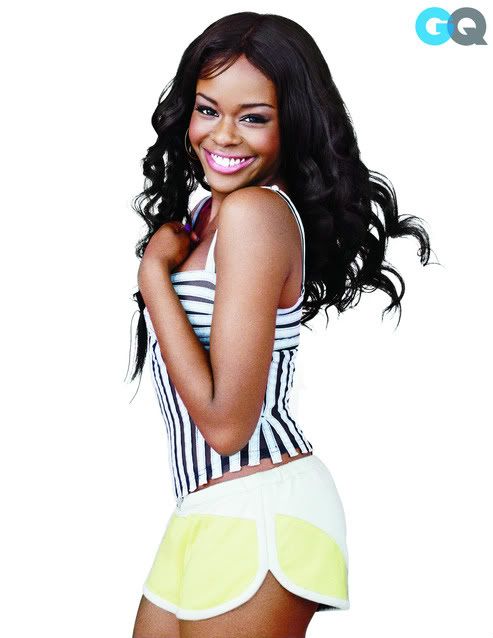 "212" rapper Azealia Banks is featured in GQ Magazine's April "Style Bible" where she dished on lining her pockets with mula and meeting Kanye West.  Get the deets inside and listen to her enemy with a similar name Iggy Azalea's "Murda Bizness" single with T.I.
Azealia Banks got flirty for GQ's April "Style Bible" issue where she dished on the money she makes, meeting Kanye West and her inspiration.  Here are the highlights:
On the attention she and her music have received:
"I definitely have more money and shit, but that's all virtual stuff. I've been making music for a while. And I could read about myself on the Internet for a while."

On meeting Kanye West and other celebrity fans:
"It's cool, but they're just people. The skies don't part and glow orange."
On who she looks to for inspiration:
"Everyone. ...Azealia Banks."
Classy.  More pics: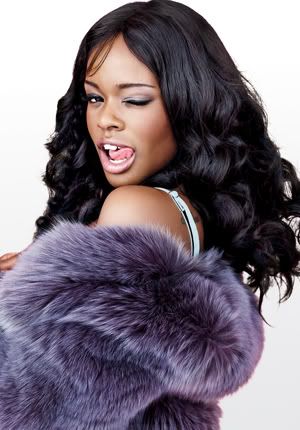 Jacket by Michael Kors


Vest by J. Mendel. Corset by Cadolle. Shorts by LNA. Stockings by Wolford. Bracelet by Louis Vuitton.
Watch the "behind the scences" video here:
And in new music.....
XXL's Freshman Classmate Iggy Azalea teamed up with her mentor T.I. for the first single off her Interscope Records' debut album, The New Classic, out this June. Listen to "Murda Bizness" above...
 Photos via Matt Irwin/GQ