Drake hit the stage last night busting out some Chris Brown moves during Lil Wayne's "Loyal" set. He then references Rihanna. Messy. Peep the clip and shots of Lauryn Hill performing in London inside…
Drake and Lil Wayne made their final stop at the Cynthia Woods Mitchell Pavilion in Woodlands, Texas to close out their Drake vs. Lil Wayne 31-city tour last night. And Drake made sure to go out with a bang, which included some shots fired at his now "friend" Chris Brown and his ex-rumored boo Rihanna (above arriving at LAX yesterday).
You'll recall Chris and Drake have let bygones be bygones and squashed their beef. They were even spotted in the studio together. But after his comments last night, we wonder if they'll still remain "friends" or if Breezy will just shrug it off as a joke.
During the track, Drizzy busted out a few signature Breezy moves as Weezy spit his verse. Then at the end he says, "I just been listening to too much Breezy lately, I just haaaad to do it. Man, I should have bought that shit out earlier. Maybe I could have made that shit work with Rihanna a little better" Messy boots. Check it above. 
On a stage overseas....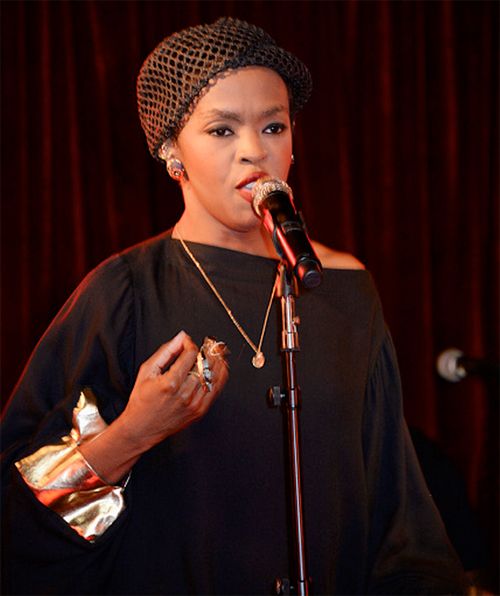 Lauryn Hill rocked the stage in all black at the Dover Street Arts Club in London yesterday.
L. Boogie performed "FU-GEE-LA", "Lost Ones", "Ready Or Not", "That Thing" and many of her other classics with a live band before an intimate crowd who enjoyed dinner as she serenaded them.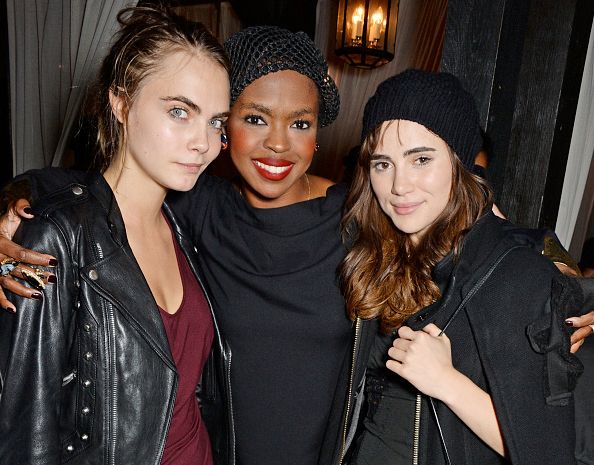 After the show, L. Boogie caught up with fashion models Cara Delevingne and Suki Waterhouse.
And she also caught up with will.i.am (not pictured) and Nicole Scherzinger, who was ecstatic to see Lauryn hit the stage. She tweeted, "Just witnessed #LaurynHill live in #London Unbelievable, one of the greatest shows I've ever experienced #church #faith #joy #truth #everythingiseverything"
Peep clips from her set below:
Nice.
Photos/Videos: Wire//FameFlynet/Drake's IG/Nicole's IG/@ovoxnbz