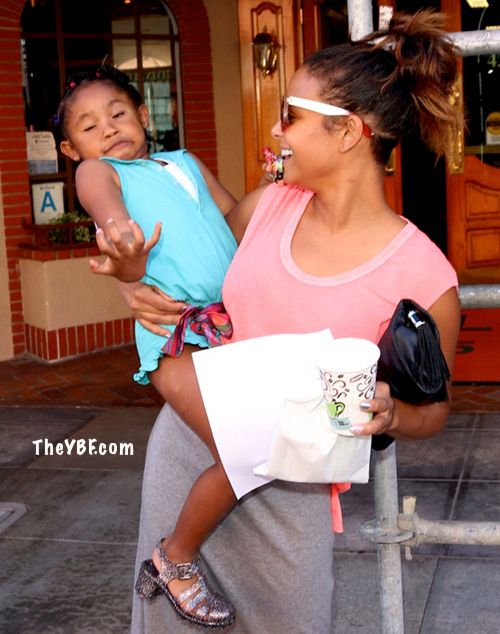 Adorable alert!  Christina Milian spent her birthday out and about with her daughter Violet yesterday.  Check out Violet having some fun with paparazzi and how C-Milli spent her b-day....
With her sparkly jelly shoes and cute little romper, Violet Nash spent her mom's 33rd birthday in L.A. grabbing lunch and hitting the doctors office on Bedford Drive in Beverly Hills with her.  And then they had a big family dinner.
Just days after Christina partied with her boo Lil Wayne for HIS birthday, she took the quiet and easy route for her own: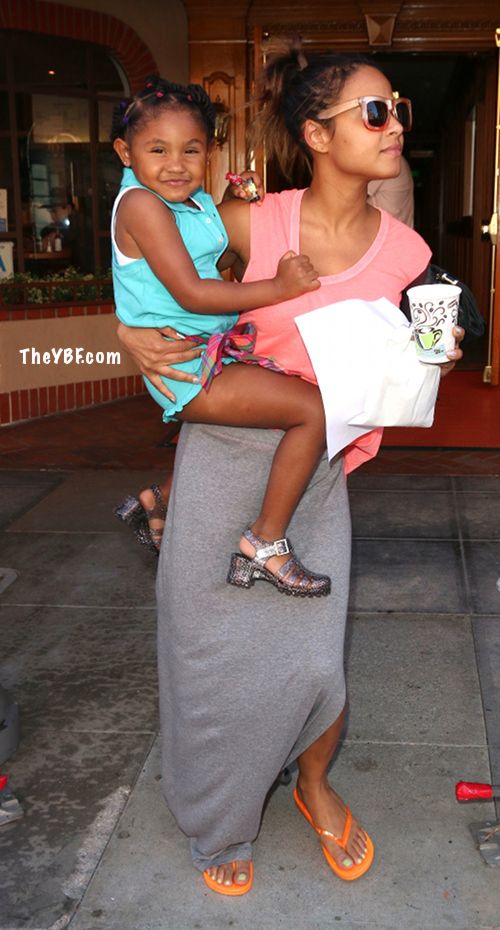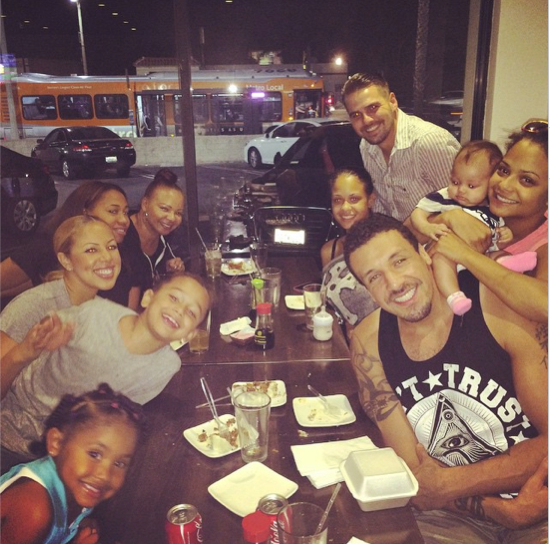 Christina spent her special day having some low-key QT with fam and friends saying:
'Twas an awesome bday! Had dinner with my fam! I thank EVERYONE who sent the love.. I truly felt it. Party next week! But rest tonight! Tomorrows a big day! love Tina--- TURN UP!
Nice!
Photos: Splash/Christina's IG