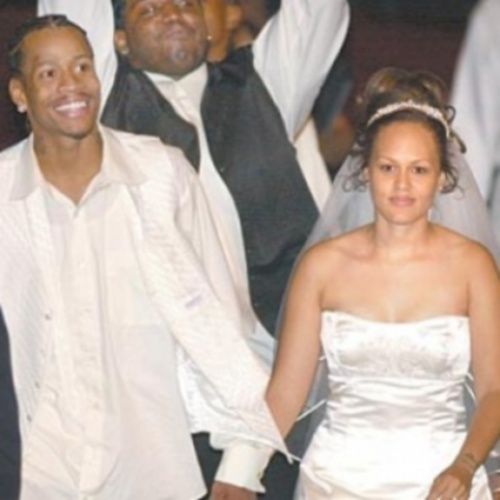 Former NBA baller Allen Iverson has asked a judge to halt his divorce proceedings claiming estranged wife Tawanna was sleeping with him for three months!  Deets inside....
We told you earlier about the troubled marriage of Allen and Tawanna Iverson (she's filed for divorce multiple times), and now Allen is trying to stop the divorce....AGAIN!
TMZ reports Allen filed a motion to dismiss the divorce case saying he and Tawanna reconciled from November 2011 to February 2012.  How exactly?  They "resumed their marital relationship, cohabiting, having sexual relations and holding themselves out as husband and wife."
Since they were getting it in again, Allen argues that Tawanna can't claim the marriage is "irretrievably broken," so her petition is void!
No word yet on whether the judge will buy THAT argument....we'll keep you posted.  
The Randomness:
1.  Back injury forces Amar'e Stoudemire out indefinitely this season with the NY Knicks.  Story.