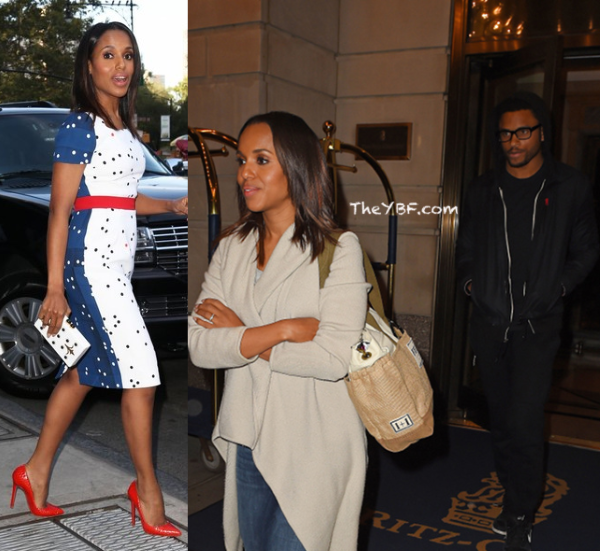 Kerry Washington and her family were spotted leaving their New York City hotel following a round of promo appearances for the new season of "Scandal."  Watch Kerry on 'The Tonight Show' inside...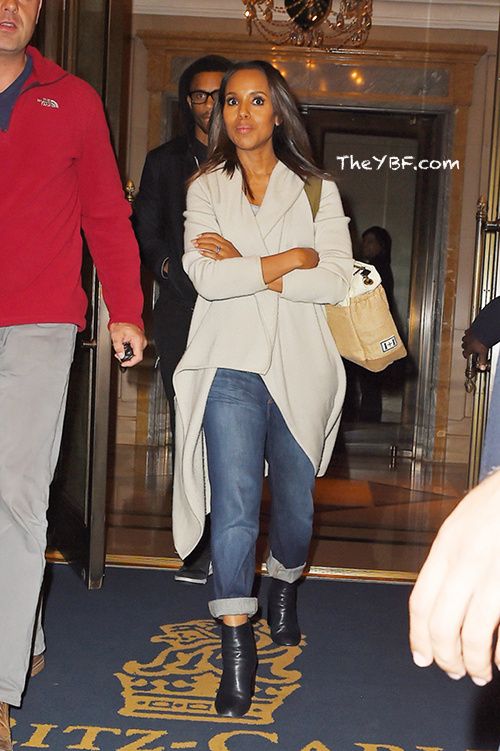 GLADIATORS - It's almost time!  "Scandal" star Kerry Washington was spotted in New York City where she's promoting the season 4 premiere of the hits series on ABC (Thursday, 8p CT). 
Lucky photographers caught a very rare photo op as Kerry was seen leaving The Ritz-Carlton with her family in tow.  We rarely see her and hubby Nnamdi together in the SAME frame....
The couple's daughter Isabelle was carried out of the hotel by whom we assume is a nanny.  Unfortunately, we still don't get to see little Isabella's face.  Kerry is famously private and there's no telling when and if we'll ever see a family photo spread. 
On the promo trail......
Kerry is not in NYC for pleasure....it's all business.  And yesterday she rocked a fab polka dotted look that made us swoon.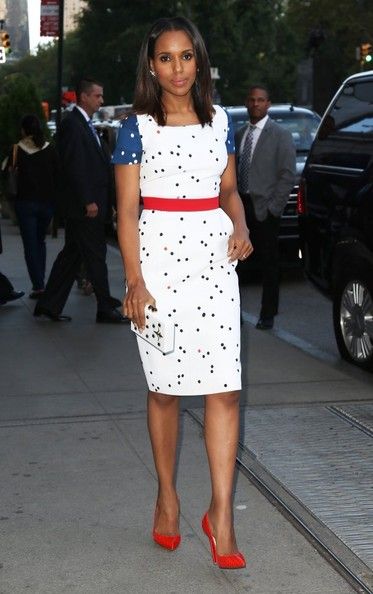 The fourth season of "Scandal" starts tomorrow and she even has a "Scandal" inspired clothing line with The Limited, which she debuted on GMA this week.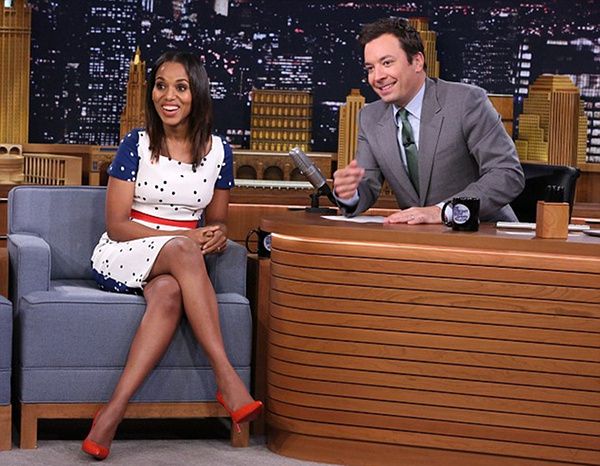 Kerry wore a stunning red, white and blue dress for her appearance on "The Tonight Show." 
We learned that the title of the first episode of the new season, airing tomorrow night, will be 'Randy, Red, Superfreak and Julia" AND the second episode is called "The State Of The Nation."  It looks like her outfits follow the theme of the show...clever.
And of ocourse, Jimmy brought the fun and foolery.
Watch Kerry play "Box Of Lies" and explain her obsessions with Mermaids and "Game of Thrones":
Loves her!
Photos via Splash/FameFlynet/Getty/NBC