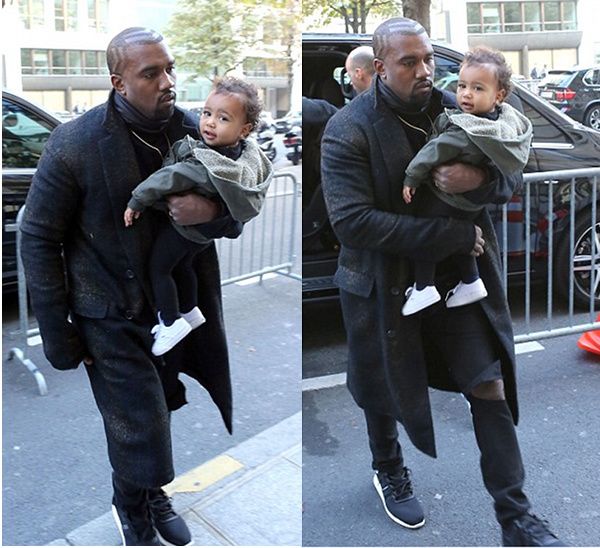 Hey Baby Nori!  Check out the adorable Princess West making a fab arrival into Paris today with her parents inside....
Just as expected, Kanye West and wife Kim made their way from London to Paris for Paris Fashion Week today.  And Ms. North was sitting pretty as the fam exited the Gare Du Nord train station today: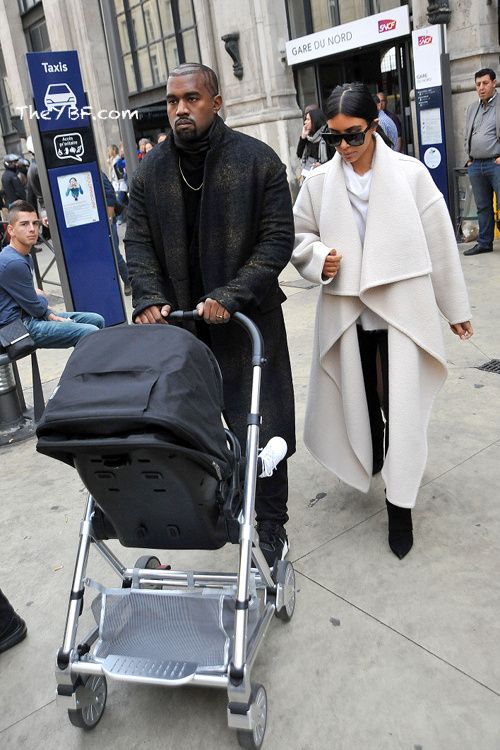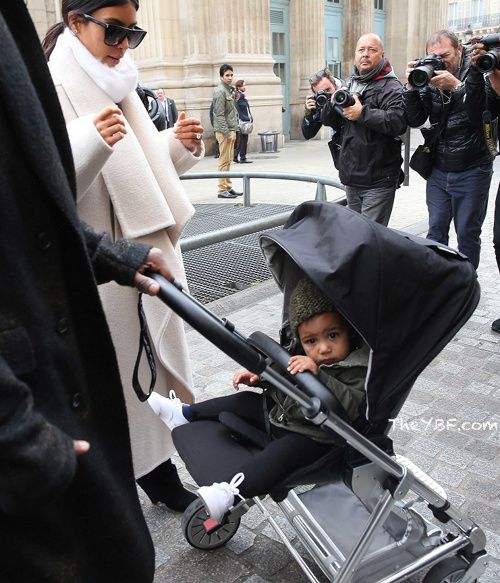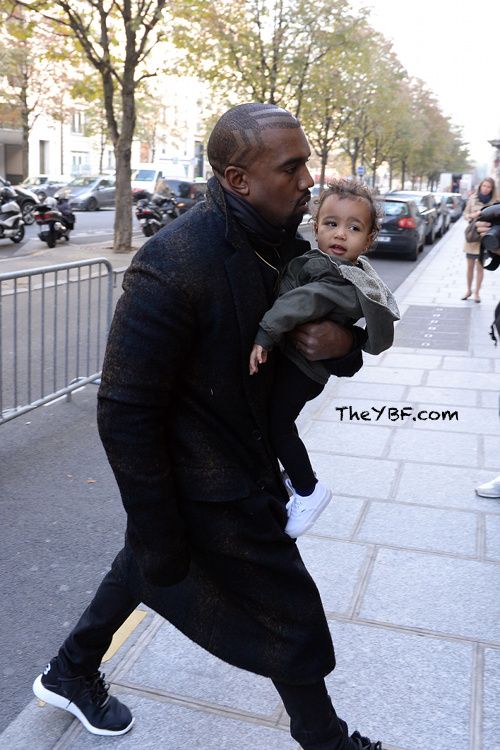 So cute! 
Yesterday, the Wests--with Kim in a white  A.W.A.K.E. By Natalia Alaverdian dress--had a date night at an art gallery and dinner in London.  And we're sure they'll be hitting up several of Paris Fashion Week's 93 shows in 9 days.
BONUS: 37-year-old Kanye brought his fashion designer talents to Los Angeles Trade Technical College, known for its fashion based courses, last week to instruct a class: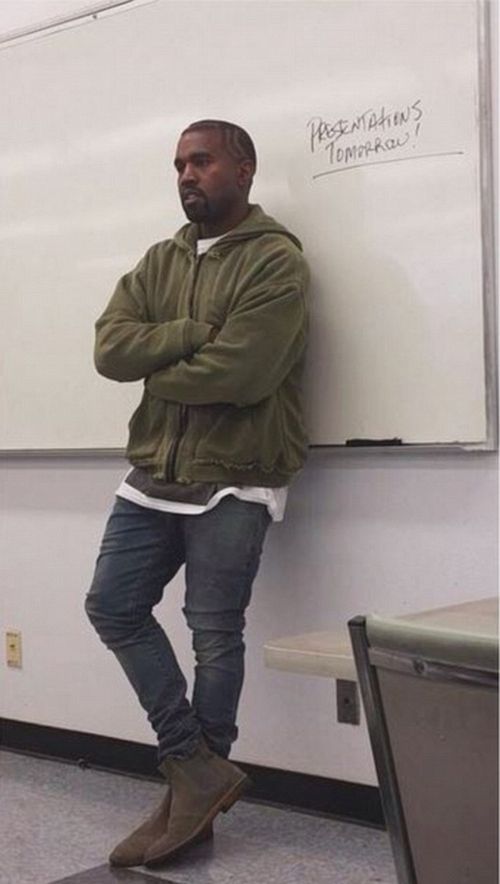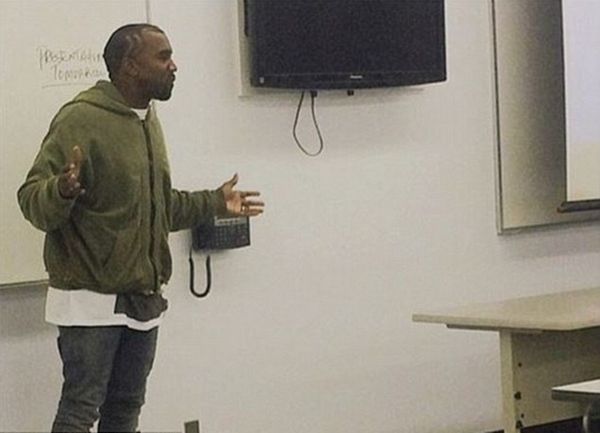 He was seen talking to students about fashion and design as part of his required community service after getting into that epic brawl with photographer Daniel Ramos last July.
Photos: Splash/Kanye Daily's IG