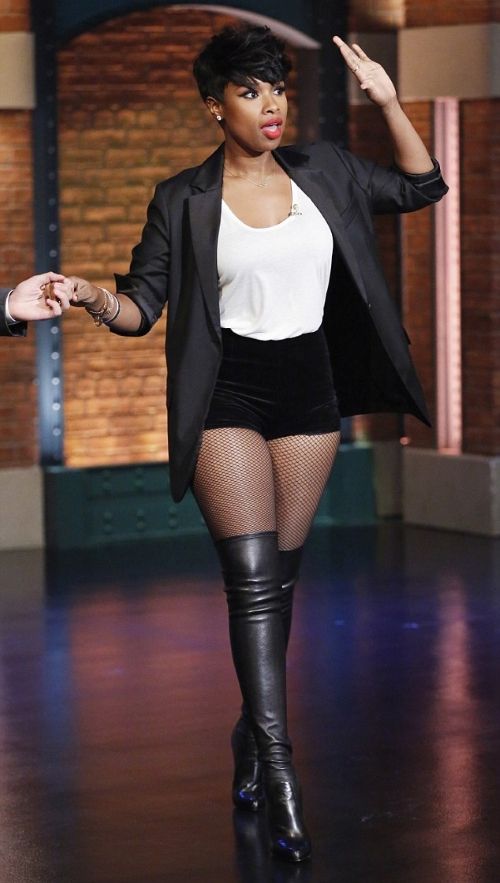 Jennifer Hudson dropped by "Late Night" where she talked about her new JHUD disc and her alter ego "Jones." Over on Instagram, pregnant Zoe Saldana showed off her pole-dancing skills.  More inside...
Jennifer Hudson celebrated the release of her JHUD album (in stores now) with an appearance on Late Night with Seth Myers.  Jen looked stunning in over the nee leather boots, a white top, shorts and a blazer. She tweeted, "Never feel right without my red lip."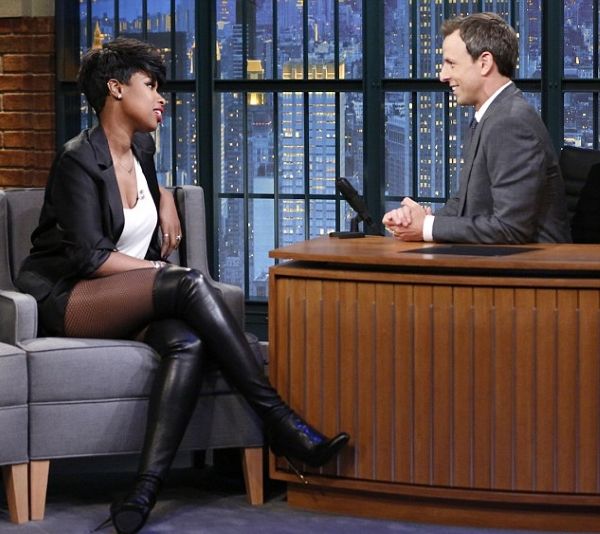 While discussing the album JHUD, she told Seth,"It's more like a dance album this time around.  I've gotten to be me in my age.  That's why I named it JHUD.  It represents me the person..and not so much the Jennifer Hudson persona.  I find my groove in this album."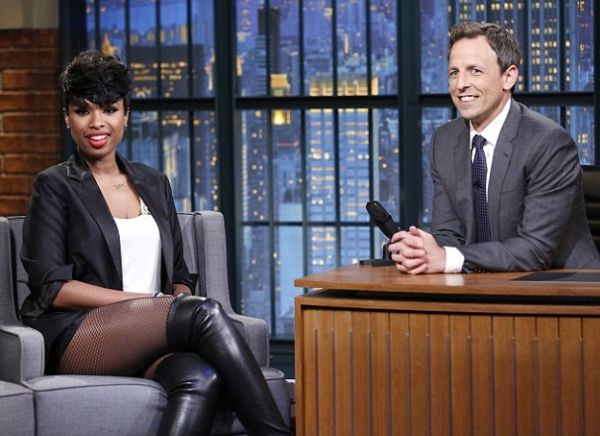 Jen also revealed that Grace Jones was the inspiration behind the JHUD album and that she's developed an alter ego named JONES.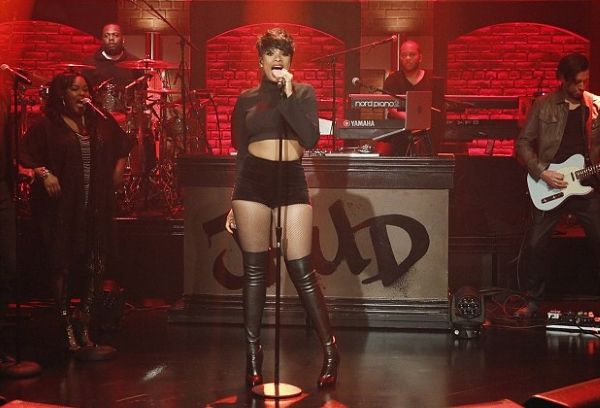 She revealed to Seth that she learned to perform in gays clubs in Chicago.  The drag queens would dress her up and she'd sing for tips.  Work!
Part 1:
Part 2:
BONUS:
After Late Night, Jen headed over to Cielo where she hit the stage to sing "Mighty Real" with Anthony Wayne from the Broadway musical "Mighty Real: A Fabulous Sylvester Musical."
On Instagram....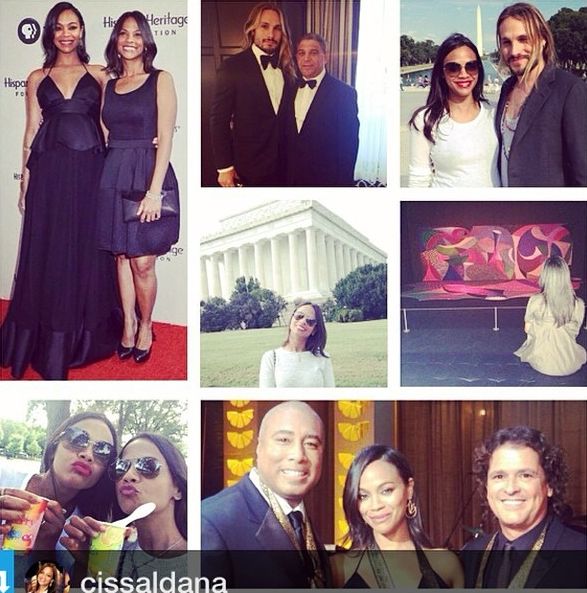 The Saldana sisters (Zoe and Cisely) posted pics from their trip to Washington, DC for The Hispanic Heritage Awards which included sightseeing and a little pole dancing! 
Check out Zoe and Marco on the pole.....on the airport tram.  Ha!
Zoe and hubby Marco showed how she's staying in shape while pregnant.  Fun times.
Photos via via Getty/Zoe Saldana's Instagram