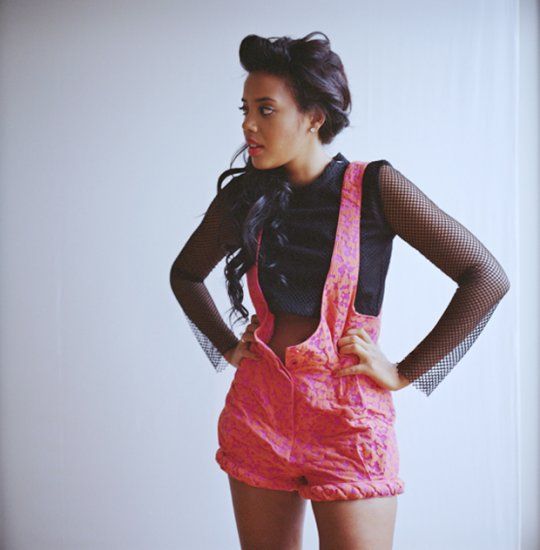 Angela Simmons tapped into her girlie retro side in a new photoshoot for Ladygunn magazine.  Her pics inside, plus the sexy Think Like A Man star Laz Alonso and solo chick Dawn Richard looking hot inside...
In the current Nostalgia issue of LadyGunn magazine, on newsstands and Barnes & Nobles, socialite & fashion entrepreneur Angela Simmons went the pin-up girl route for her feature shoot.  She looks fab in a colorful short jumper with a mesh crop shirt in one pic and black and white images featuring florals and delicate looks in the others: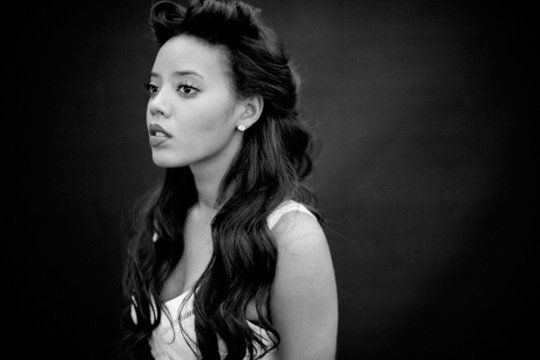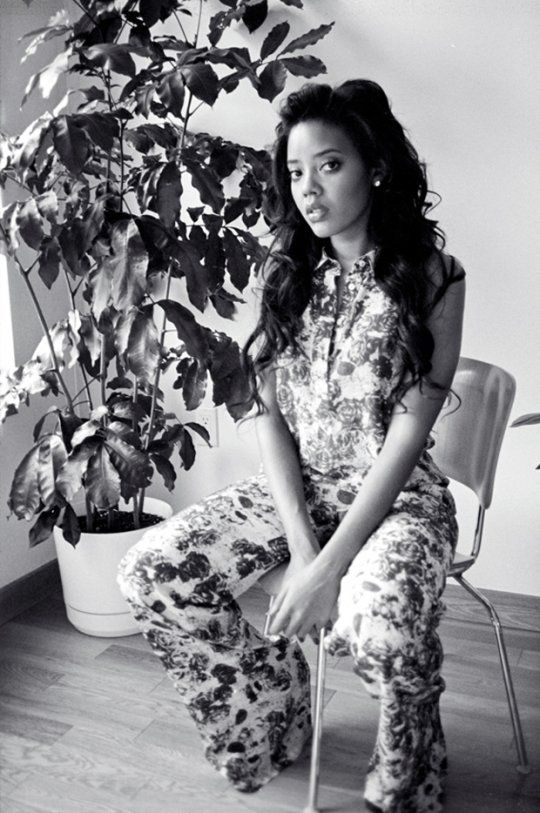 Pretty.  Here's a few quoatables from the issue:
Angela on favorite childhood memory
"My favorite childhood memory is being young and watching my dad perform from the side of the stage, and traveling with him [from] city to city, sometimes. Another one is Christmas. Christmas was always the best and still is. I have so many amazing memories: building forts with Vanessa and JoJo. I was very blessed to have an amazing childhood."

On current projects
"I'm currently working on a lot of fresh new projects. My clothing line is in the works and a lot of other great things. Books to Movies. So many amazing projects."

Angela on the Jay-Z drop in Empire State ft. Alicia Keys
"That is the coolest thing ever! Who can say that they got a shout out from Jay-Z? It's so freaking cool!"

Angela on Pastry
"I would say my favorite aspect of Pastry is that I love that we channel so many different females. We cover the sweet, chic, and unique girl. It leaves room to always change it up. That the kind of female I am. You never know what Pastry is up to next. We are constantly developing."

 
And Dawn Richard is standing on her own these days:
The former Dirty Money chick is officially solo and releasing tracks left and right off her upcoming studio album A Tell Tale Heart.  And she's covering HEED magazine's debut print issue special edition available April 20th on Magcloud.com.
And Think Like A Man & "Breakout Kings" star Laz Alonso is being his usual sexy self on the other cover of the new HEED magazine: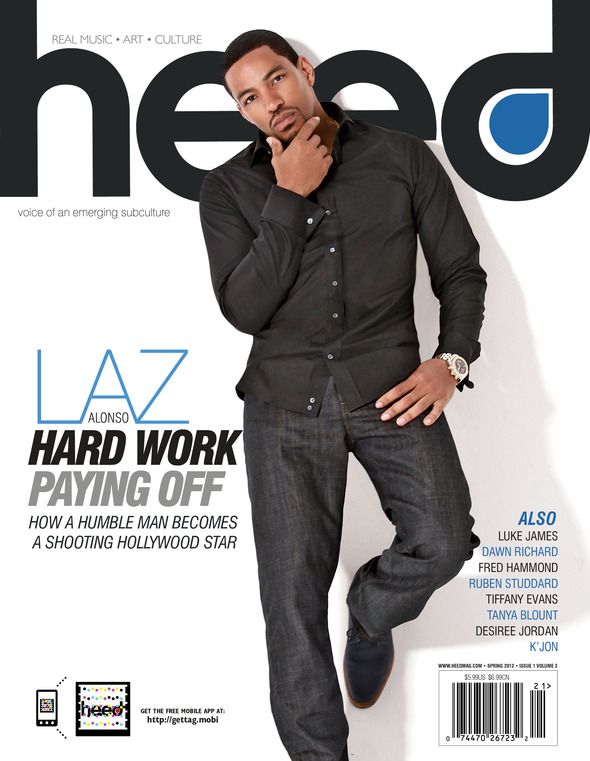 Yep...we have a crush.  In HEED's debut print issue, set to hit newsstands & Barnes & Nobles April 10th, Laz graces the cover to share his journey from Wall Street to off-Broadway to big screen movies.  He also dishes on how pursuing his passion with humility and perseverance landed him a spot on everybody's list these days.
Heed magazine describes itself saying, "Unlike the stack of mundane music magazines that hog the shelves of countless newsstands, Heed Magazine will expose the "voice of an emerging subculture" with a sleek sophistication unique to that of its' peers."
Fun Facts: D.C. native Laz is a graduate of Howard University (Bachelor of Business Administration in Marketing) and worked as an investment banker at Merill Lynch on Wall Street.