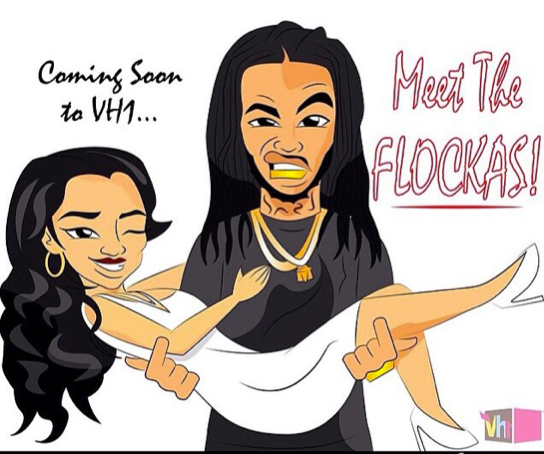 If you didn't get enough of rapper Waka Flocka and his new wife Tammy on "Love & Hip Hop: Atlanta"....they're apparently getting a spinoff show.  Read about it inside...
Both Waka and Tammy posted the above sneak peek, which may serve as the promo pic for the spinoff show they say they've nabbed. (We've since learned this may have been a fan created photo.)
No details have been released and VH1 has yet to confirm themselves.  But if this actually sees the light of day, we have an inkling about what the storyline could be.
On "LAHH: ATL", Waka & Tammy decided to get married...behind momager Deb Antney's back.  And once Deb came around to the idea and started demanding "lots of babies", the couple learned that may not be as easy as they thought.
Waka learned he has a low sperm count and needs medicine to rectify the situation.  And since Tammy already has one child, this could be an interesting storyline for the spinoff.
Will you be watching?
Photo: Tammy's IG