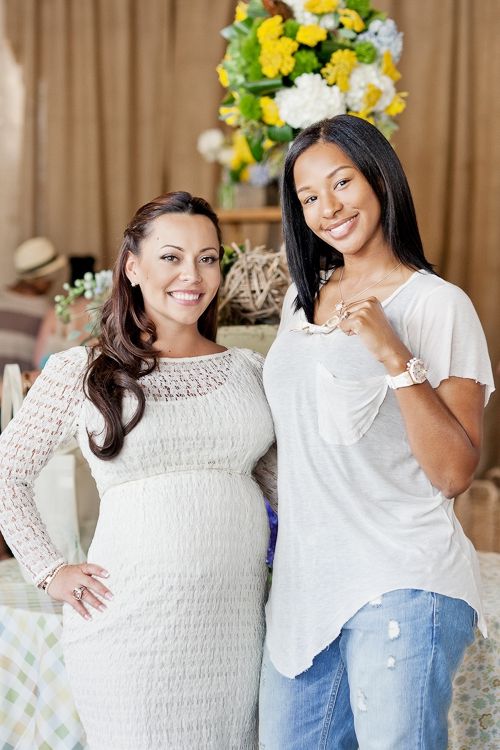 Miami Heat star Chris Bosh and wife Adrienne are celebrating the impending arrival of their "little gentleman."  Adrienne's country-chic baby shower was held yesterday afternoon at the Coral Gables Country Club in Florida, complete with blinged out pacifiers and all.  And other NBA wives and her friends and fam came out to support.
Pics inside...
Adrienne Bosh, who is now 8 months pregnant, rocked a cute white and woven dress for her big baby shower. 
Inspired by Adrienne's hometown in Indiana, the shower's Southern-style theme featured delectable mini burgers, fries and strawberry milkshakes (what The Bosh's say was their typical meal of choice prior to their baby's arrival) and a lavish cake by Divine Delicacies served to guests on farm and modern tables. The room was flooded with bow ties, argyle printed décor, and mustaches, welcoming the arrival of Baby Bosh as a "Southern Gentleman." Included in the goody bags were homemade cookies and body scrubs made by Adrienne herself, as well as assorted Trapp candles, Mixed Chicks hair products and modern-chic aprons.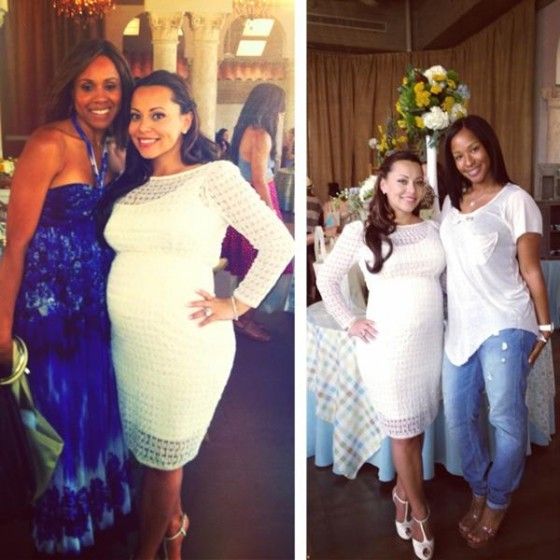 Lebron James' fiancee' Savannah Brinson along with Deborah Cox (both pictured above) were there to celebrate.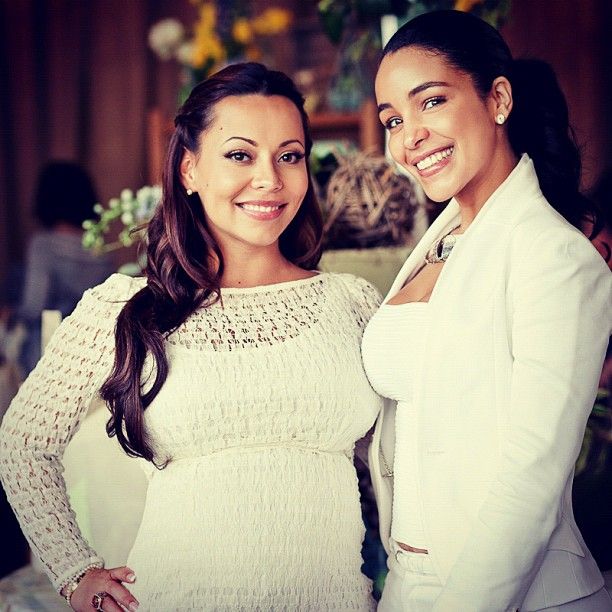 Her friends Natasha Sen and Johanna Gomez snapped some cute pics.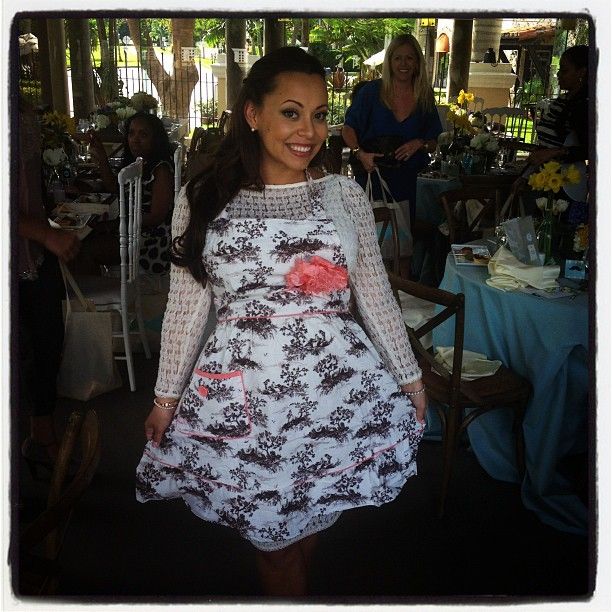 And apprently a cute new apron was a part of her gifts.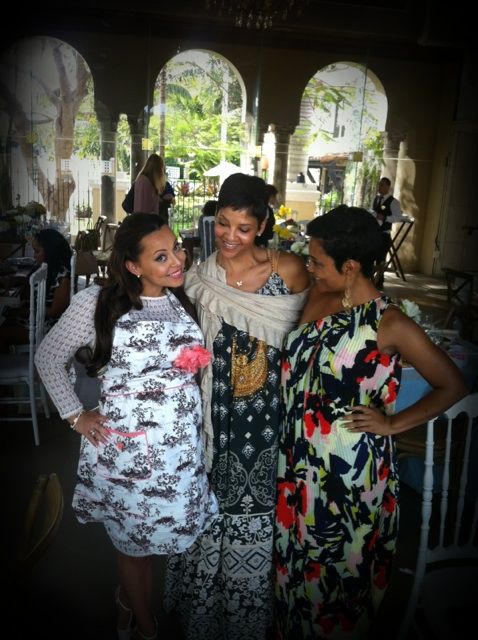 Tracey Mourning came out.  Adrienne tweeted to Gabrielle Union that she was indeed missed as she couldn't be there.  Larsa Pippen, Janine Howard, Burn Notice's Gabrielle Anwar and producer Timbaland's wife Monique all came out to celebrate the mommy-to-be as well.
Pics of the decor: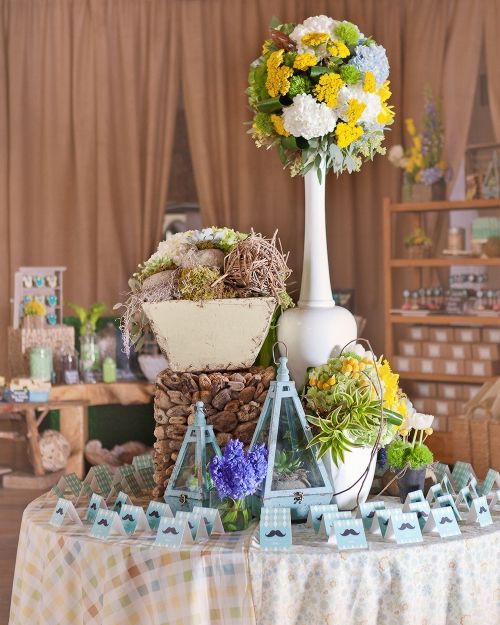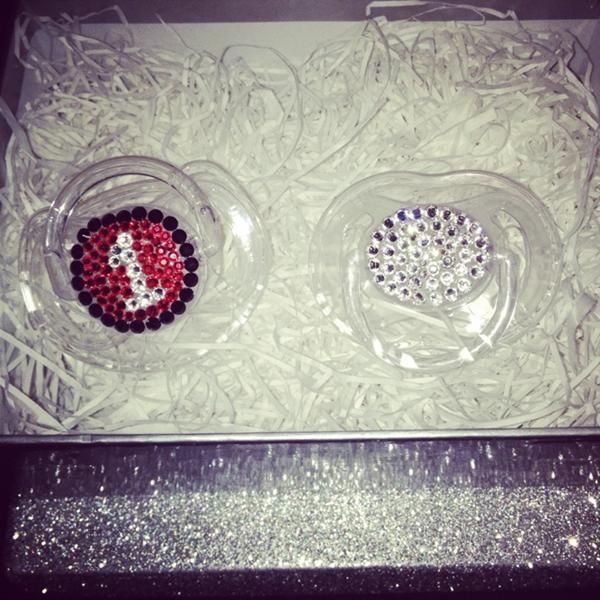 "Blinged out pacifier" gifts as Adrienne calls them.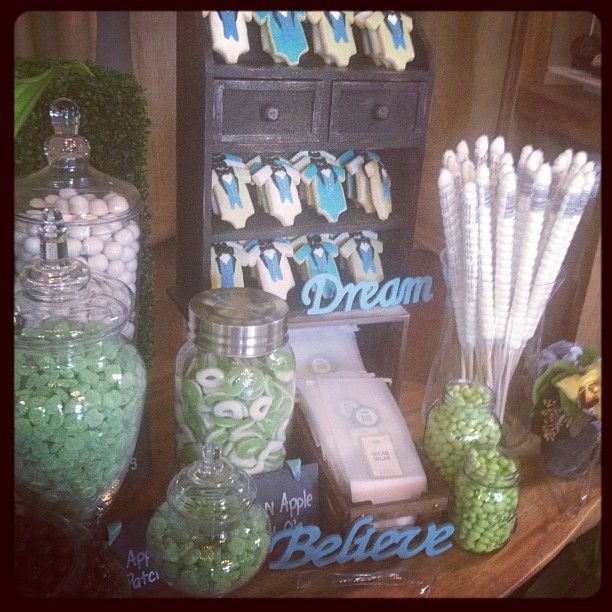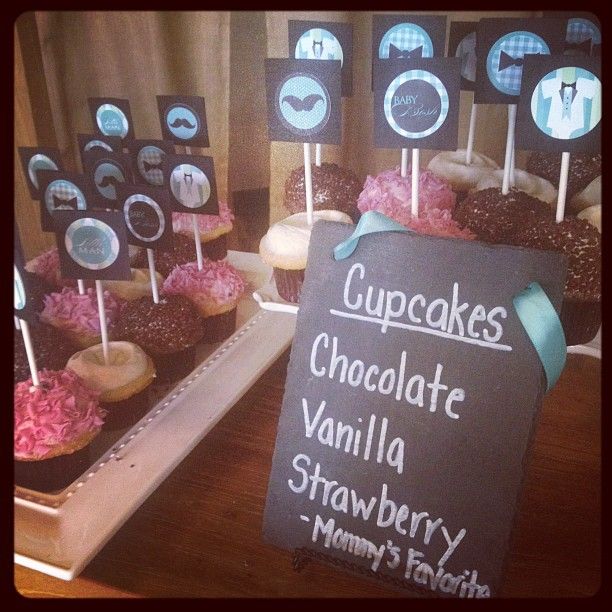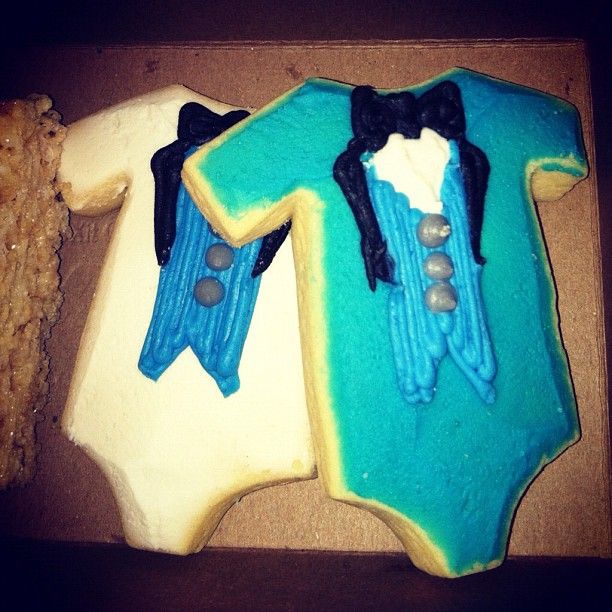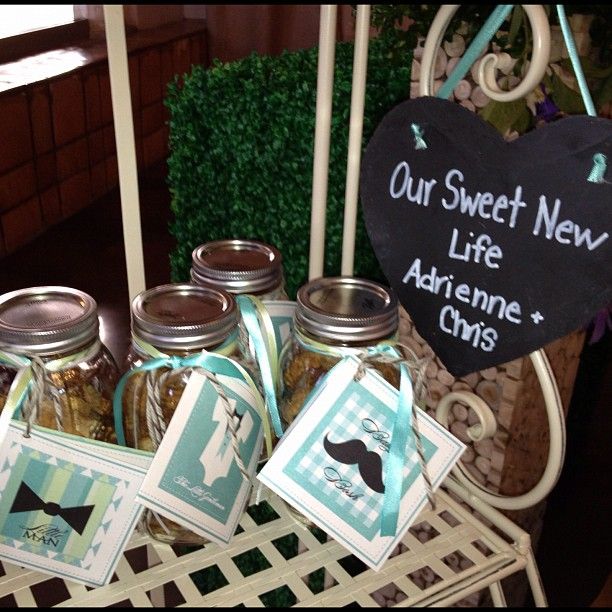 Tons of sweets.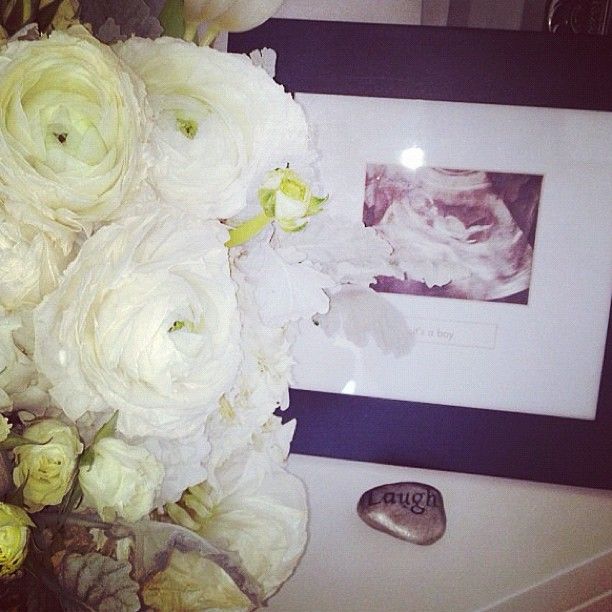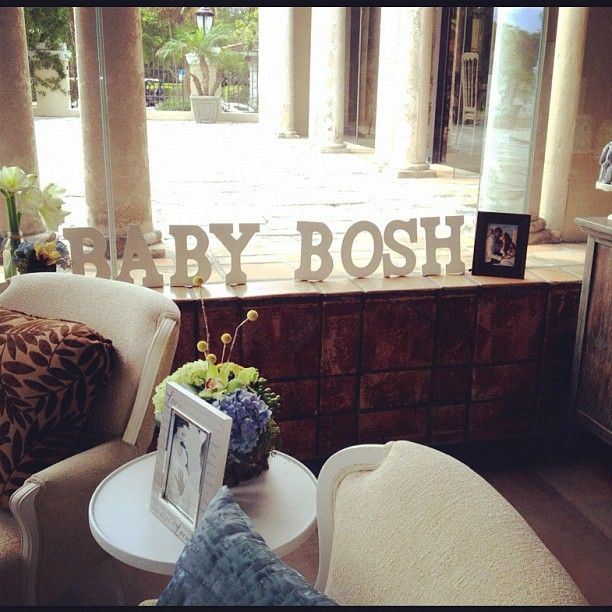 Cute.
Pics via Adrienne's & April Belle's Twitters/Tammy Brook