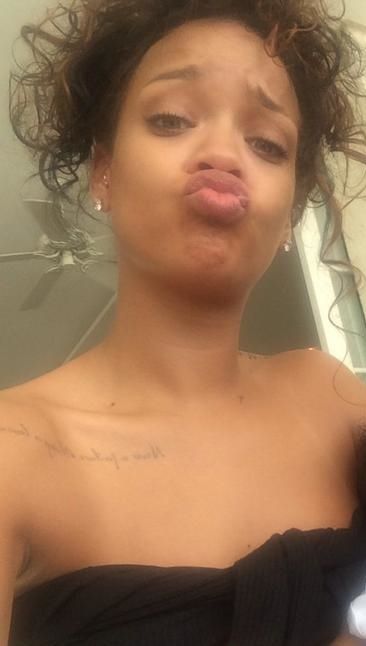 Its a weeend of awlward moments apparenty.  "Braxton Family Values" star Traci Braxton performed her debut single "Last Call" while straddling her husband Kevin during a performance at Howard University's Cramton Auditorium.  See what happens on stage inside, and get deets on Rihanna's nudes leaking (again)....
Gabrielle Union isn't the only YBF celeb whose nudes were hacked and leaked over the weekend.  We've just learned that Rihanna was also a victim of the Cloud hacking scandal.  While Gabby reached out the FBI, we don't expect a similar response from RiRi.  Don't forget...she posted her tatas on Instagram for free and got her account shut down.  Plus, she had her naked pics leaked on the net years ago.
Today, two new pics surfaced...one showing her nipples (censored) and another showing her nipple and a shot of her butt.  They look to be taken during a fitting or inside of a private apartment of some kind. 
But....why did the hacker even bother?  Seeing Rihanna's T-N-A simply requires a quick, fast Google search.  Same goes for the newest leaks...a quick Twitter search of her name will reveal all.
In other weird news....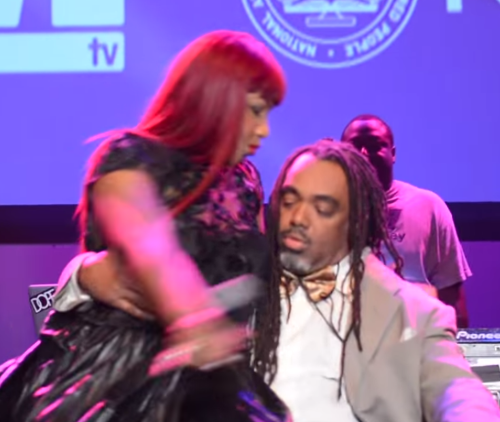 Whatever the counselors at "Celebrity Marriage Boot Camp" told Traci Braxton and her formerly estranged hubby Kevin, it must have worked!  She was ALL over him during her performance at Howard University's Cramton Auditorium recently as she crooned her new single, "Last Call." Let's just say when the bar closes.....she ends up in his lap.

On Twitter, Traci revealed that she'll drop her debut album next month.  Will you be getting it?
Get it....
Photo via Rihanna's Twitter