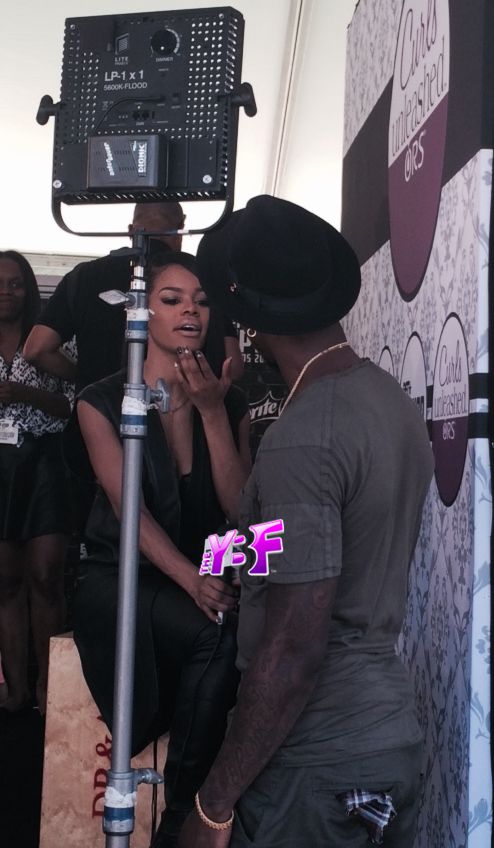 TheYBF.com was on the scene for tonight's 2014 BET Hip Hop Awards in Atlanta.  And before the show airs October 14th, we've got the spoilers and backstage spottings if you want 'em....
While we were busy chatting up folks on the red (green) Hip Hop Awards red carpet, we noticed Teyana Taylor and her boo, NY Knicks baller Iman Shumpert getting quite cozy off camera.
Teyana was there to interview celebs on behalf of BET.  But it looks like she got a bit distracted by her man: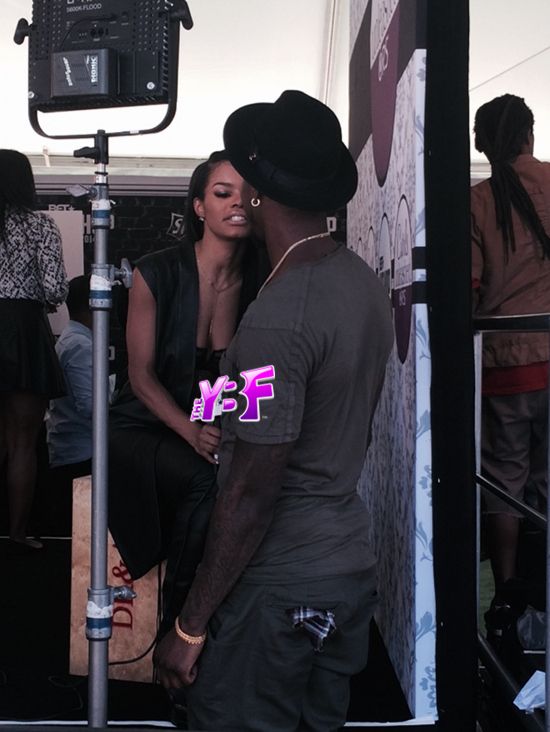 Mmmhmm.  Congrats to them for still being together...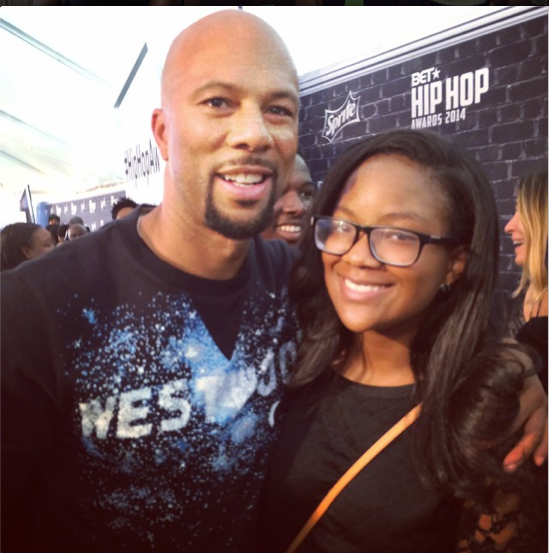 As for the show, Common (pictured above on the red carpet with Kandi Burruss' daughter Riley--who said she wasn't interested in speaking to any media), performed "Kingdom".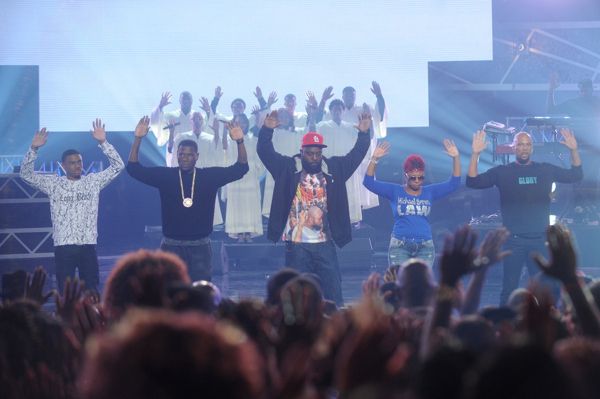 He brought out slain teen Mike Brown's parents at the end for a moment of silence with the crowd.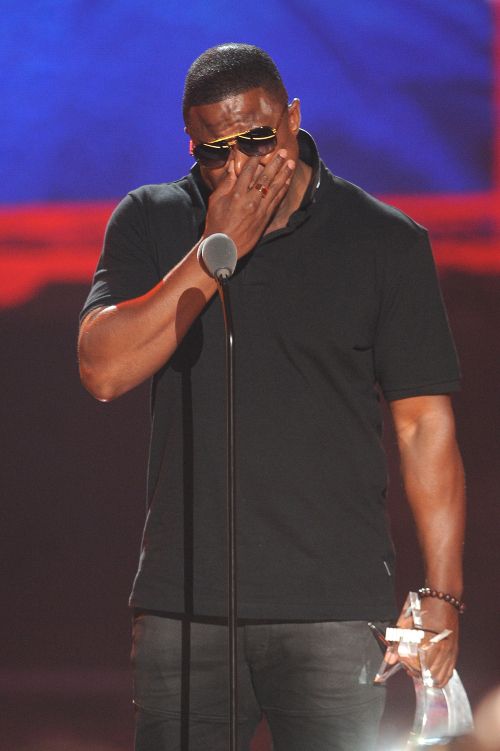 Doug E. Fresh had a breakdown on stage during a moving moment.  He broke down crying and spoke about his mother who passed just 5 weeks ago from Alzheimer's disease.  He stole everyone's heart with his acceptance speech after winning the "I Am Hip Hop" Icon Award.
A few other winners of the night: DJ Mustard for Producer of the Year and Future for Best Club Banger with "Move That Dope".
The pre-taped cyphers rolled on, and Remy Ma and Papoose rocked out about black love.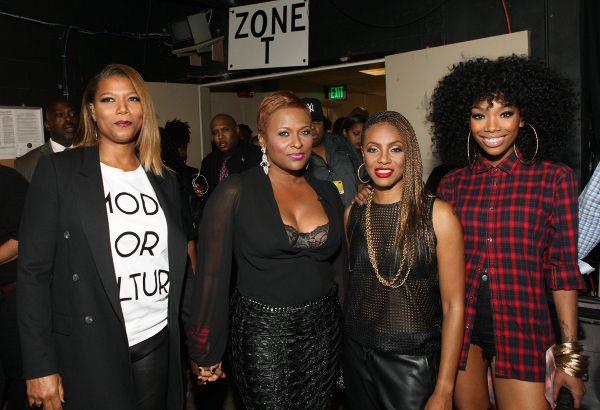 Brandy rocked the mic, as well as MC Lyte, Queen Latifah and YoYo. And so did Kanye, Big Sean, Common and Pusha T.
And remember last month when Snoop a dressed as a white man named Todd and was posing it up with Nia Long? Well, it was actually for the Awards show!  Host Snoop and Nia did about three parody skits where Snoop played Nia's Best Man Holiday co-star 'Todd' -- her boyfriend in the movie whose name was 'Brian' and was played by Eddie Cibrian.
Lil Terio and his Shmoney Dance also made an appearance during Bobby Shmurda's performance
As we reported previously, Birdman did not perform as scheduled.
Stay tuned for the red carpet recap!
Photos: Tierra Green for TheYBF.com/Kandi Burruss' IG/BET