Mariah Carey and her kids were spotted down in Georgia where they spent a family day at the aquarium.  See their adorable photos inside...
Mariah Carey, "The Elusive Chanteuse" has come out of hiding...in Georgia.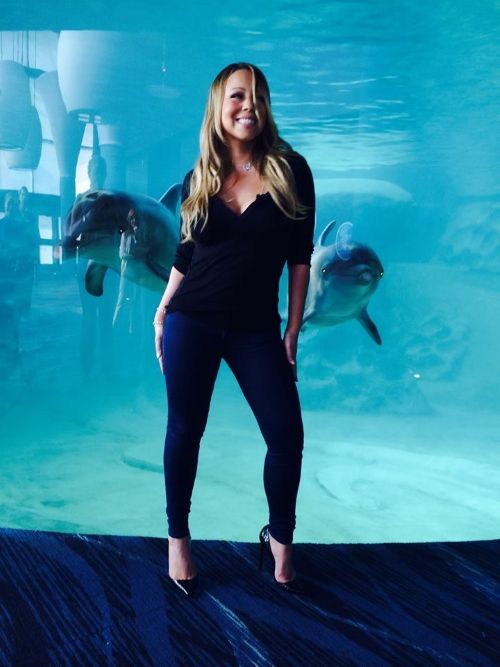 Though we haven't seen her out and about lately, Mariah has been in the headlines for her estranged relationship with hubby Nick Cannon.  For the record, the twosome have not been seen together for months and neither will comment publicly on the state of their marriage (though the rumor mills says the split is a done deal).  While folks have been dragging Mariah for various forms of diva behavior on Twitter, Nick has taken up for his soon to be ex-wife on Twitter.
Single, separated or married - Dem Babies come first!  Mimi took the kiddes to the Georgia Aquarium this week and posted the shots for fans to see.
It looks like Roc and Roe love dolphins!
Mimi walked around with a glossary of fish, talking the time to describe to Roe what they were seeing and was also seen playing interactive games with Roc (below). Cute!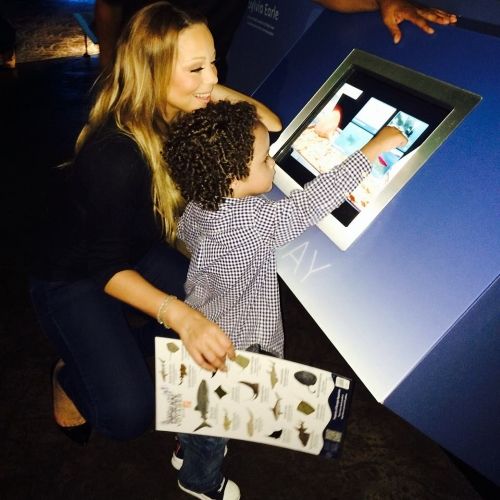 Pretty soon, Mimi is packing up the kids and heading to Asia and Australia for The Elusive Chanteuse Show world tour.  This should be interesting...
Photos via Mariah Carey's Facebook