Gorgeous alert!  Some of the hottest women in Hollywood were rounded up for L'Oreal's new campaign featuring their many different shades of reds.  Check out the YBF chicks and more inside...
Zoe Saldana, shot before she began to show, and model Liya Kebede are starring amongst Hollywood stars like Eva Longoria, Freida Pinto and Blake Lively for French beauty brand L'Oreal's new work of photo art.
The campaign, which features the women dressed all in white each wearing a bold red lip, celebrates the brand's latest lipstick launch, Collection Exclusive Pure Reds.  There are 285 shades of red in the world that are visibly different to the naked eye.  So L'Oreal took many of those shades, named them after Hollywood starlets, and created their new collection.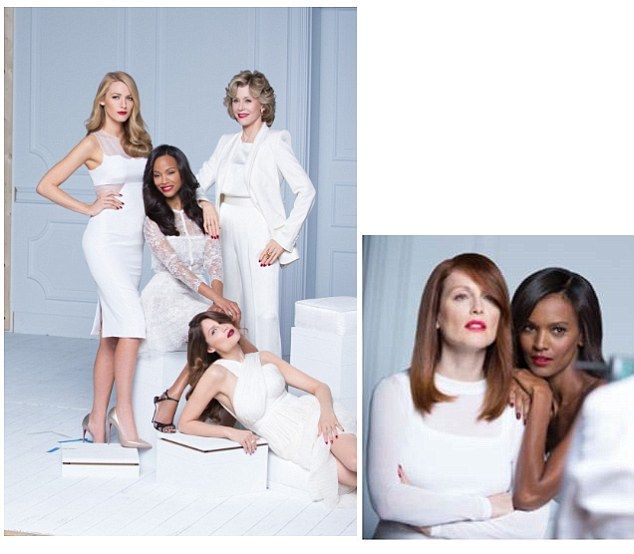 A-listers and L'Oreal faces like Julianne Moore, Jane Fonda and Kirsten Dunst are also starring in the campaign.  And Guardians of the Galaxy star Zoe and model Liya are definitely the standouts.
L'Oreal spokeswomen Beyoncé & J.Lo must have been too busy for the family portrait fun.  But we wouldn't be surprised if they were vying for solo shoots...
Photos: L'Oreal Paris