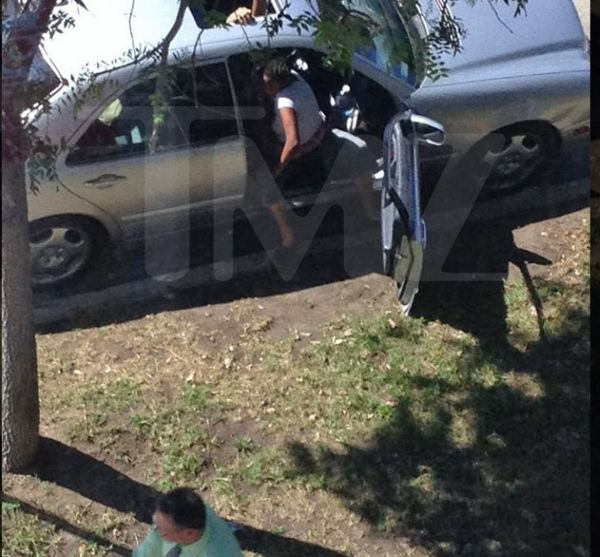 Newly revealed pics of "Django Unchained" actress Daniele Watts straddling her boyfriend in a parked car are putting her claims of "wrongful arrest" in jeopardy.  See the shocking photos inside...
A few days ago, we were all shocked when Django Unchained star Daniele Watts and her boyfriend, celebrity chef Brian Lucas (whom previous reports mislabled as her husband) spoke out about a "wrongful arrest", suggesting Studio City cops thought they were having sex in public. 
On Facebook, Daniele posted, "Today I was handcuffed and detained by 2 police officers from the Studio City Police Department after refusing to agree that I had done something wrong by showing affection, fully clothed, in a public place."
While Daniele says she and Brian were just making out, new pics published by TMZ suggest much more.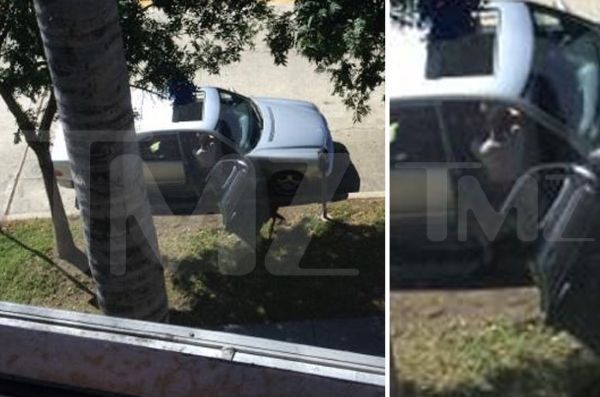 In the photos, taken prior to the arrest, Daniele is seen straddling Brian while gripping her hands around the sunroof for support.
An eyewitness said her breasts were exposed and she was seen grinding on him back and forth. Also, someone approached the car and asked them to stop (because folks in the building next door could see them), but the couple continued!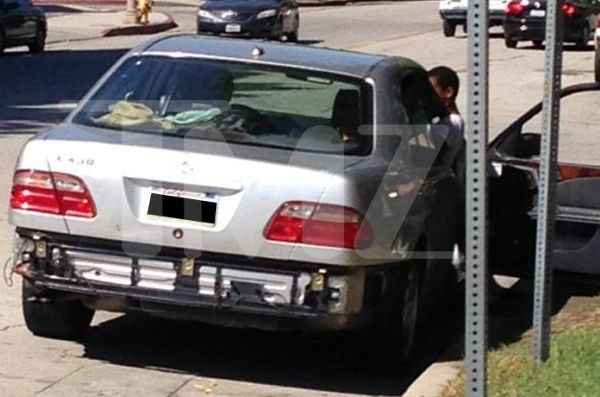 Other eyewitnesses said they saw Brian "horizontally bongoing her boobs back and forth" shortly before Daniele grabbed a tissue to wipe both him and herself down. Oh....then she tossed the tissue in the grass.  Ummm.....we're just saying....."If it looks like a duck." 
So we gotta ask....did they or didn't they?  Can we get some DNA testing on that tissue?
EXTRAS:
1. August Alsina still in ICU in New York City after experiencing multiple seizures. Story
Photos via TMZ