"Dancing With The Stars" kicked off with more of a bang than expected.  In case you missed it, check out all the performances from the YBF contestants and more.  And how Alfonso Ribeiro is getting ALL the praises today...
Alfonso Ribeiro is one of the YBF contestants on Season 19 of "Dancing With The Stars".  And he came out the gate swinging.  Despite being trained in tap and dance since he was a little boy, for some reason, it was still a shock to everyone that he could bust mire than just The Carlton Dance.
He and his partner Witney got 9s across the board, the highest of the night.  While folks like Betsy Johnson definitely got the lowest.  The 72-year-old messed up her routine but at least attempted to save it...unlike Olympian LoLo Jones.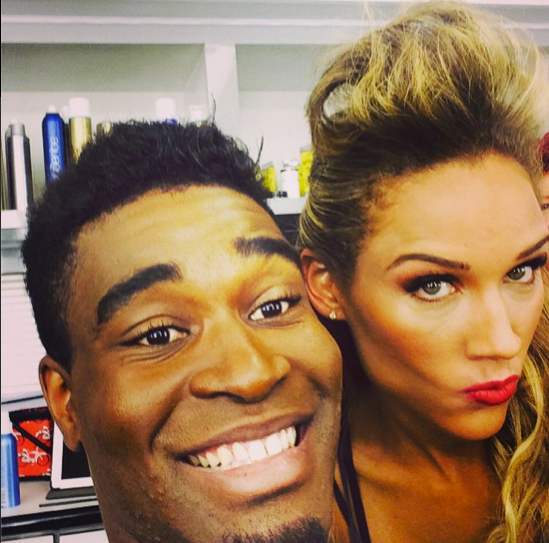 Her own fans are dragging LoLo about her "bad attitude" after her struggle performance last night.  And she responded today saying it was simply her "resting b*tch face."
Hmph.
On the upside, Lolo's partner, Keo, is the first black professional dancer in the history of "DWTS".  And he's amazing.
Check out all the contestants' premiere routines below:
Who was our fave?  We're going with Alfonso to win it all!
Photos: ABC/LoLo's IG