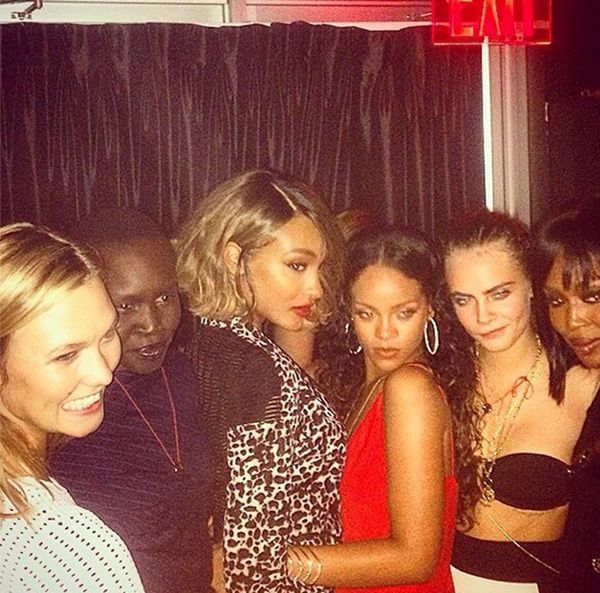 Jourdan Dunn and her beautiful gal pals got together during New York's Fashion Week to raise awareness to Sickle Cell Disease. See Alek Wek, Naomi Campbell, Rihanna and other gorgeous chicks plus, pics of Tiny, Toya Wright, Reginae Carter, Kim Porter and more attend the Live and Die for Hip Hop Black Out Gala in Atlanta inside...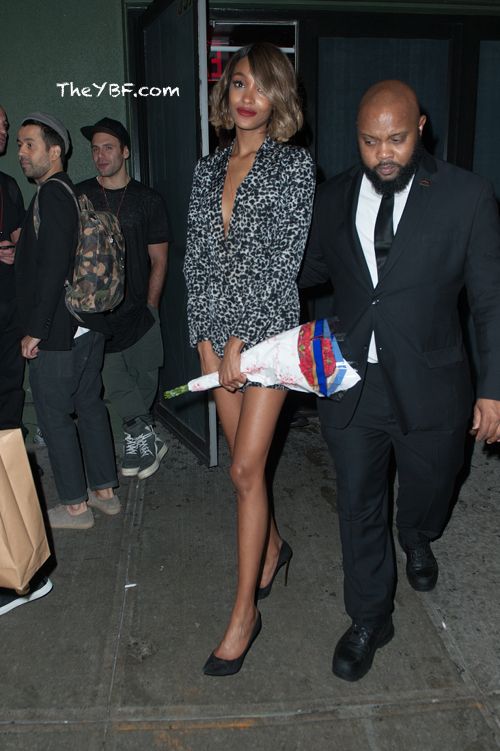 Last night, international cover girl Jourdan Dunn put her good looks and worldwide recognition to good use with the "Cell For Gratitude" launch party. 
Jourdan, who also hosts a popular web-based cooking show, recently opened up about son's battle with Sickle Cell Disease which inspired the idea for the party and a line of necklaces which will be sold to fund research projects and awareness efforts. 
On Instagram, she said, "Thank you everyone who came out to support cell for gratitude. This is just the start of my journey with SCDAA and generating change and awareness. Together we can make a difference."
Nice!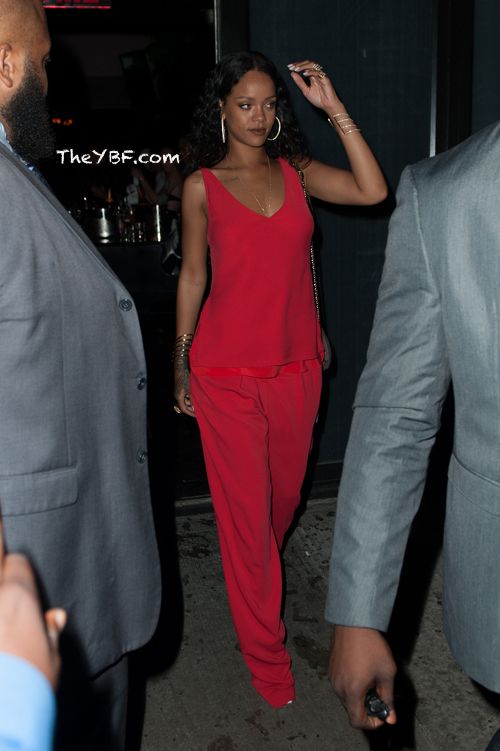 After making her Fashion Week rounds, Rihanna came out to support in a red hot number. Speaking of Rih, her second MAC cosmetics limited-edition lipstick and lipgloss line VIVA GLAM was released in North America today. Proceeds from her line will be donated to the MAC Aides fund.
After ripping the runway during Fashion Week, supermodel Naomi Campbell put her best foot forward to support her model friend's event.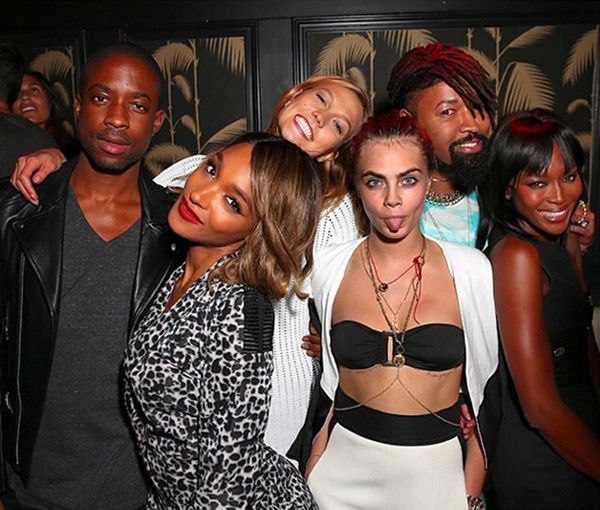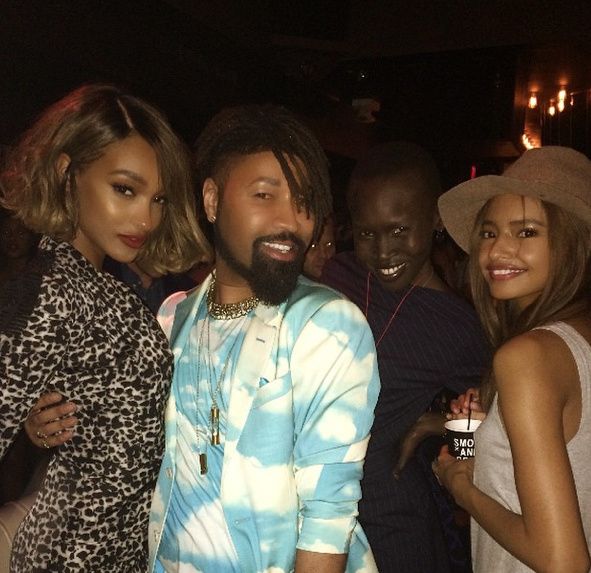 ;
Fun times.
And at an event in ATL....
On Saturday, Atlanta celebs made their way to the Live and Die for Hip Hop Black Out Gala (presented by anesthetist and healthcare entrepreneur LaToya "Leigh" Wise) at the Woodruff Arts Center to celebrate the life and legacy of multi-platinum rapper Chris Kelly, half of the dynamic rap duo Kriss Kross.
Lil Wayne and Toya Wright's daughter Reginae Carter was tapped to host the event as they paid pay tribute to the late rapper.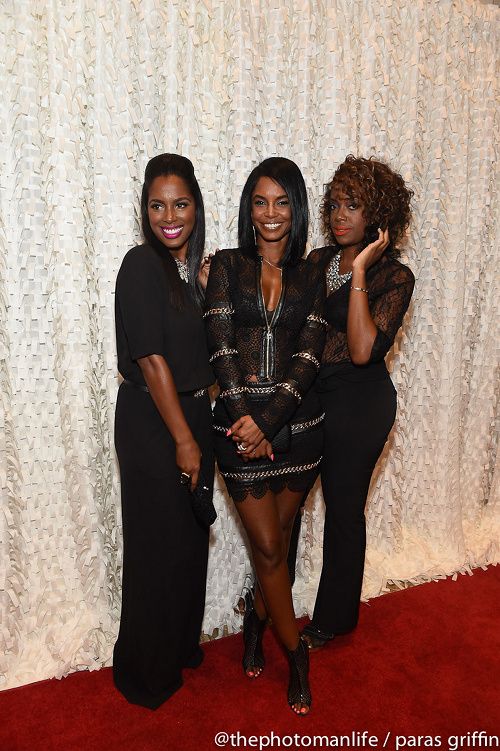 Diddy's children's mother Kim Porter (along with her twins Jessie & D'Lila) came out to support.
Former "RHOA" star Sheree Whitfield made an appearance on the red carpet in a cute black jumpsuit before the event.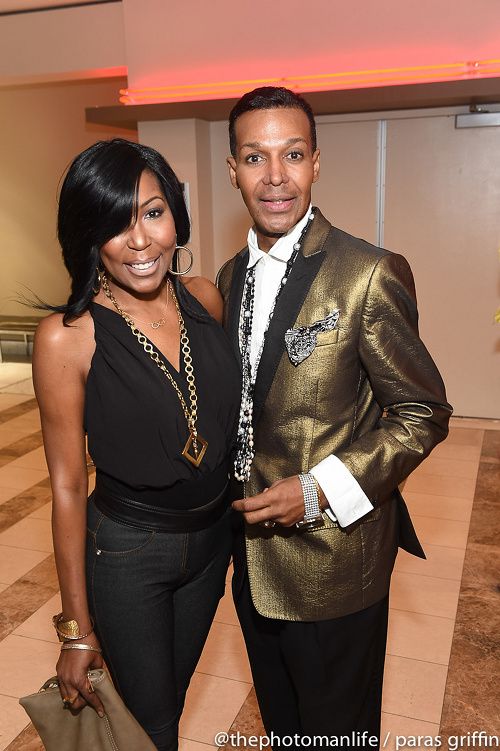 "RHOA" regular Dwight Eubanks conducted the event. He posed it up alongside former "Rickey Smiley Morning Show" host Ebony Steele.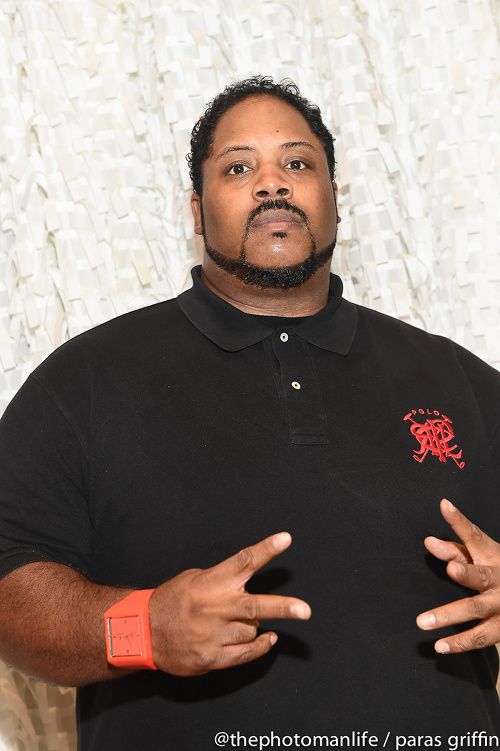 Atlanta rapper Bone Crusher chucked the dueces on the carpet.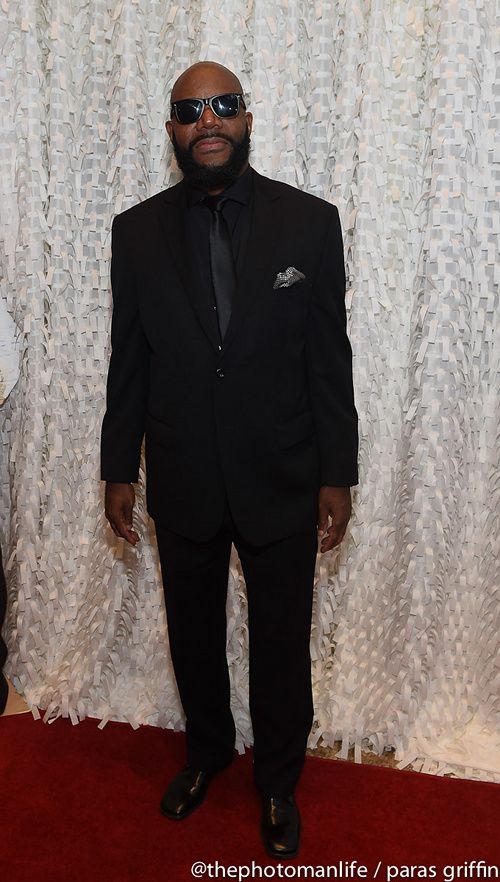 Sirius XM radio host Mr. Ed Lover was in the building.
And music industry executive Shanti Das was all smiles before the event.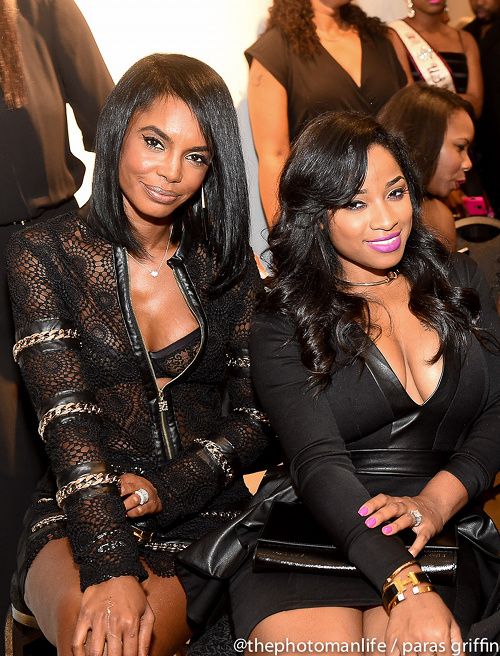 Kim & Toya looked lovely in all black.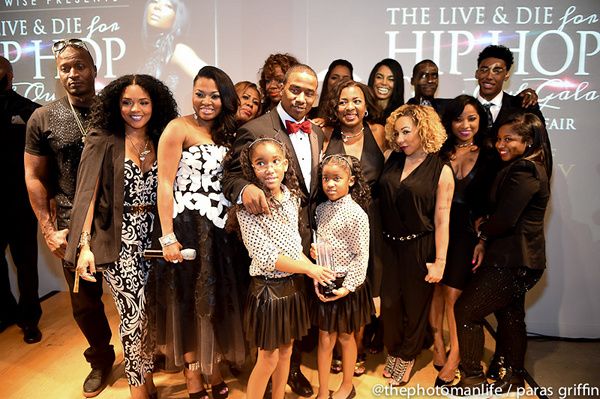 "LAHH ATL" stars Rasheeda and her husband Kirk Frost hopped in a group shot with Tiny Harris, Kim Porter's twins and others.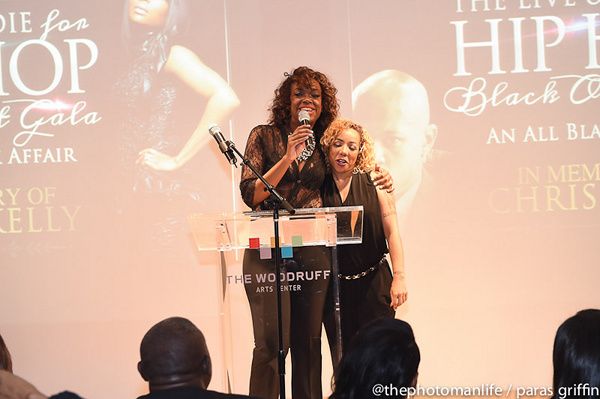 Tiny took the stage to say a few words during the event.
And Kirk Frost assisted his wife while she spoke a few words as well. 
All proceeds from the gala will will be donated to music scholarships for students of the Atlanta Institute of Music and Media and Kelly's alma mater. Nice!
 
Photos: Splash/Paras Griffin/Jourdan's IG