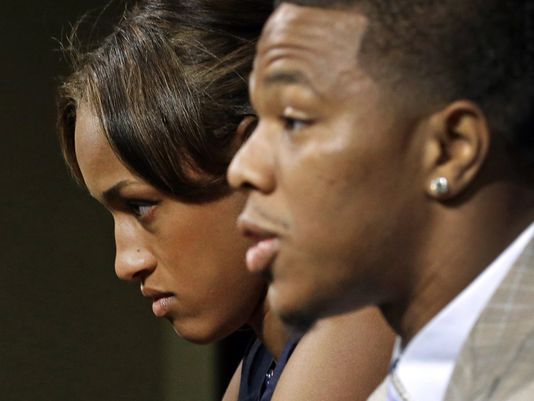 Monday afternoon, the Baltimore Ravens terminated Ray Rice's contract and the NFL suspended him indefinitely.  More inside....
Newly surfaced video of footballer Ray Rice punching out his then girlfriend (now wife) Janay Palmer was the FINAL straw for the Baltimore Ravens who tweeted, Monday afternoon, that they had terminated his contract. 

Does this mean that Ray Rice is now free to suit up for another team?  ABSOLUTELY NOT.  Shortly after the Ravens dropped him, NFL Commissioner Roger Goodell  suspended him indefinitely!  

The suspension come on the heels of heavy criticism the league received for their initial 2-day suspension of Ray for attacking Janay.  In their defense, the NFL says they had not seen the "elevator punch" video when they initially suspended Rice.  
NFL senior vice president of communications Greg Aiellosaid,"We requested from law enforcement any and all information about the incident, including the video from inside the elevator. That video was not made available to us and no one in our office has seen it until today."
Ray Rice has not commented on the suspension.
Photo via AP