Over the weekend. Serena Williams won her third consecutive US Open, clenching her 18th Grand Slam title. Get the deets on her victory inside...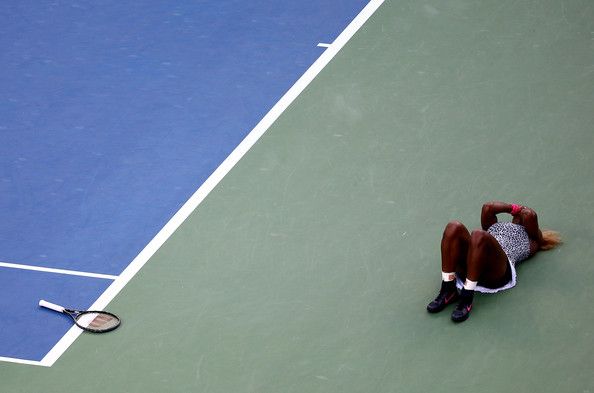 Serena Williams is legend! Yesterday, she dominated the court at Arthur Ashe stadium, winning her third consecutive US OPEN, and landing her in the history books with a total of 18 Grand Slam singles title! The moment was so intense that she fell to the ground and cried. 
Serena was asked what the number 18 meant to her and she  said,"It means legal to do some things.  It also means legendary."  Her history making win puts her in the same league as Chris Evert and Martina Navratilova (above) who've also won 18 singles titles. Chris and Martina also presented Serena with an 18K bracelet.
Serena's victory came after she beat her friend Caroline Wozniacki in straight sets 6-3, 6-3. She said, "It was a wonderful finish. [Caroline] knows the struggle I've been through. We text almost every day. ... It is a pleasure for me to win my first grand slam this year here. I couldn't do it in a better place."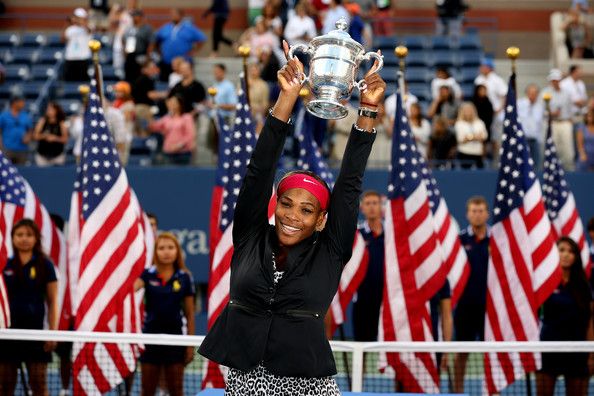 When asked about winning the US OPEN, Serena, whose record 19-1 since Wimbledon, said,
"I have been trying to reach it for so long, since last year. I didn't really think would I get there. I just felt so good."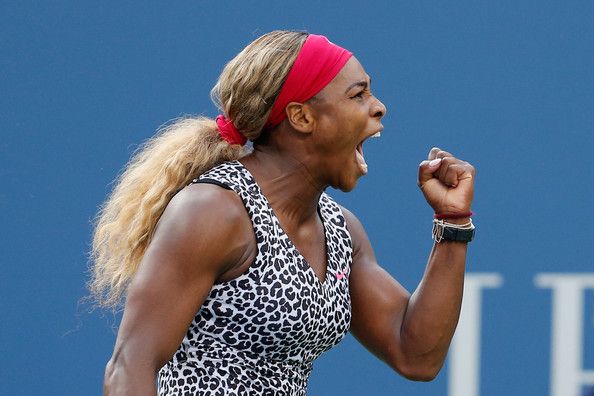 Hmmm....something tells us that this time next year Serena will be telling us what the number 19 means to her!  She's got more tournaments to slam and more records to break.
Photos via Getty