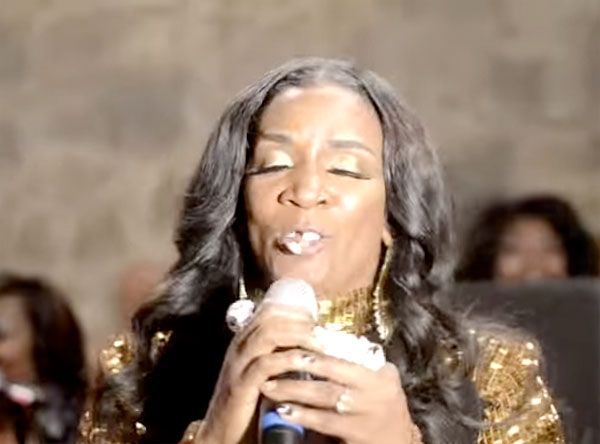 Momma Dee suffered a huge mishap during her single release party recently. She lost her tooth! Meanwhile, Keke Palmer is on voice restriction until her Broadway debut. Get the deets inside…
Poor Momma Dee!
The "LAHH ATL" star held a release party at Club Sutra in Atlanta recently for her track "I Deserve." But during her performance, the unimaginable happened. After asking, "Can I get a witness tonight?" her tooth literally falls out of her mouth…on stage. Can we say embarrassing?! Check it:
Oops! But the "Queen of the Palace" took the mishap in stride. Although her performance was from the end of last month, the shorten version (above) is just now making its rounds on social media, so Momma Dee had to respond. She said:
The Queen has to go to bed for the night let me say this I am very proud of my flipper yes no can't take me down nor out my game

— Momma Dee (@ThaRealMommaDee) September 7, 2014
At the end of the day I love all of you good night to one and to all

— Momma Dee (@ThaRealMommaDee) September 7, 2014
Well alright.
Here's her full set below:
And another celeb who lost something....
BET talk show host Keke Palmer won't be saying anything until she hits the stage for her Broadway debut. The YBF chick was placed on voice restriction to be sure she's stage-ready on Tuesday. Keke will be staring as the first black Cinderella for Rodgers and Hammerstein's Cinderalla stage play.
She posted the pic above with the caption, "vocal rest till my broadway debut Tuesday!! Agh!!!!!!"
Aww...get some rest Keke!
Photos/Videos: Momma Dee's Twitter/Keke's IG/@entertainmentforbreakfast