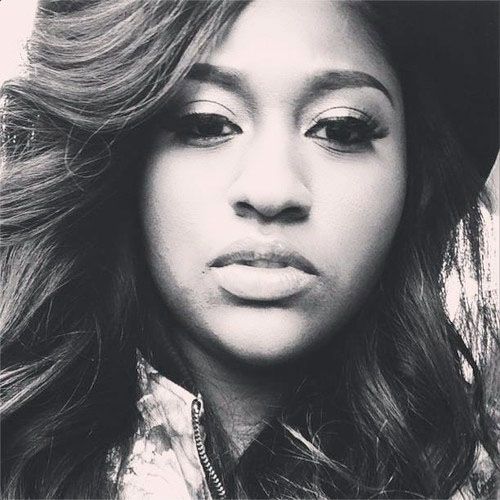 Jazmine Sullivan and Jhene Aiko have new projects they would like to share with the masses. Find out what these R&B chicks are up to inside…
As she makes her return back to the music scene, Jazmine Sullivan has some brand new heat for the R&B fans of the world.
After the release of her comeback single "Dumb" featuring Meek Mill, the Philly songstress is back with another banger. "Forever Don't Last" is the second single from her upcoming third studio album, Reality Show. And it sounds like she's ready to take over the R&B scene.
Jaz belts out the emotional lyrics about holding on to a failed relationship as she croons over the acoustic guitar ballad. She sings,
"I had high hopes for us baby/Like I was chasing a high I would never get back again/So we turned into three long years/And it became painfully clear that we would never see those days again/But I guess forever doesn't last to long for forever"
In a recent interview with Billboard, the "Holding You Down" singer dished on the newly released track saying,
"The most personal song is called, 'Forever,' she says. "I'm basically crying on that song. It's a ballad, and that's classic Jazmine. It's a letting go song which is why it's so personal. I feel like I came to a point in my relationship where [I needed] to let go and move on. I just had to do it."
Well there you have it.
Take a listen below:
We feelin' it?
And another R&B chick with project....
Following the release of her new video "The Pressure", Jhene Aiko has teamed up with PETA's youth division, peta2, for a new campaign promoting pet adoption.
 
"The Worst" singer took a break from working on her debut album Souled Out (Sept. 9th), to pose it up alongside her pet cat named Daisy in the new peta2 pictorial. Jhene (and her cat) wants to encourage future pet owners to adopt a pet rather than buying one in the "Adoption is Love. Save A Homeless Dog or Cat" ad.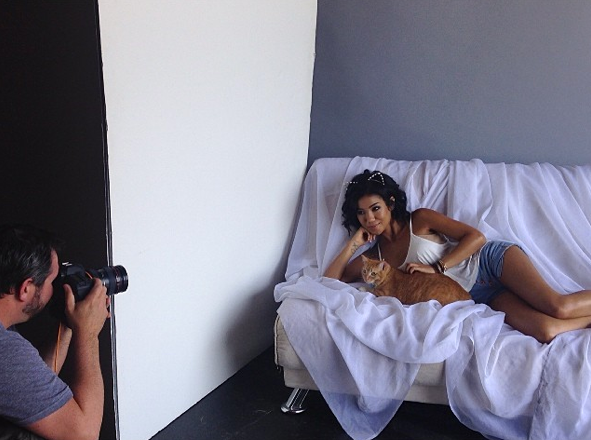 During an interview with peta2 on the set, the songstress revealed she has always had a love for cats and a recent trip to a local shelter with her 5-year-daughter inspired her to adopt rather than purchase a new pet. 
"I think cats are super-smooth with everything they do. I move in silence but when I feel threaten, I get feisty like a cat. Ever since I was younger, I've had this connection with cats. I would bring home like stray kittens and ever since then I just always had to have cats in my life."
She also talked about the importance of adopting rather than purchasing a pet from a breeder. She said,
"It's important to adopt rather than buy, because there's so many animals in the shelters that need homes. And they have anything you want …. I just feel like it's better to give those animals a second chance."
Peep the behind-the-scenes footage below:
Photos: PETA/Jazmine's IG/Jhene's IG