Kid Cudi collapsed during his headlining set at the North Coast Music festival in Chicago over the weekend and we have video. Watch it inside...
On Saturday, "Pursuit of Happiness" rapper Kid Cudi  passed out while signing an autograph for a fan during his North Coast Music Festival show in Chicago.
A newly released video shows Kid Cudi signing an autograph before passing out and being carrying by several security guards.  After he recovered, Kid Cudi tweeted his followers that he had not been eating properly...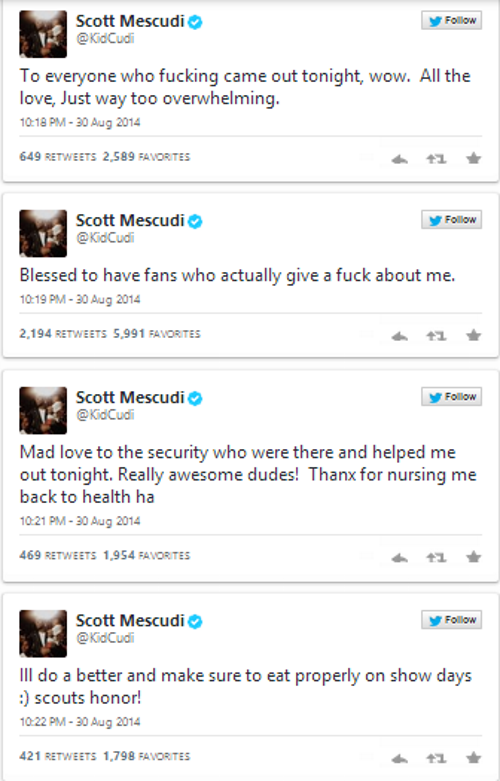 We're glad he's ok.
Photos via Kid Cudi's Instagram