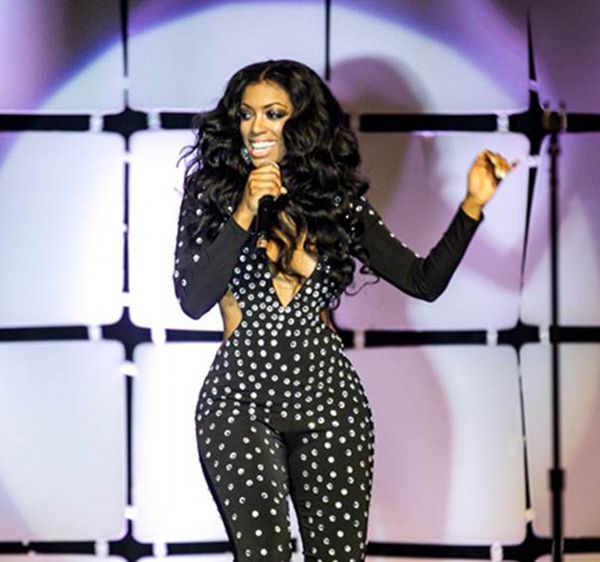 Porsha Williams is determined not to be a one-trick-pony show.  So she's taking her "Flatline" song on the road.  Check the pics and video plus Wiz Khalifa's new "Ass Drop" video with his twerking wife Amber Rose...
Porsha Williams wowed the crowd in more ways than one Friday night while performing at the Allstate Tom Joyner Family Reunion.  In a bedazzled cut out catsuit, Porsha sang her little heart out at the Gaylord Palms Resort & Convention Center in Orlando, Florida.
She was backed by two male dancers and looks like she had a good time on stage:
Right before attempting to belt out her single, she told the crowd,"I want to again thank Tom Joyner and Allstate for having me, this is a blessing to do my dream," before she kicked off her vibrant act.
The weekend also featured performances from Yolanda Adams, Syleena Johnson, Babyface, The Jacksons and more.  So maybe one or two of them can have a little voice coaching session with her during their off time....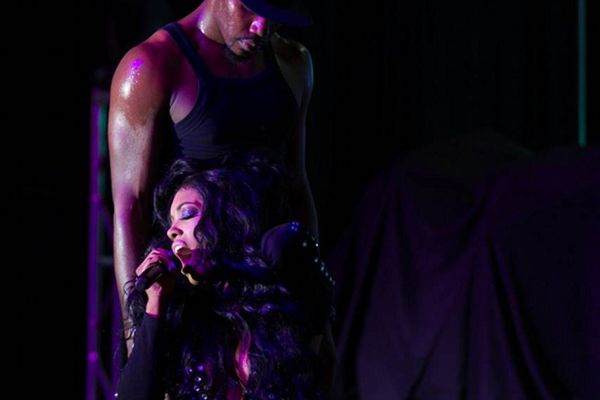 Chile...
Check out Ms. Porsha's live performance below:
And over on Instagram:
Speaking of chicks flexing their talents, Amber Rose is bringing her twerk skills from the pole to house in a new mini video for her husband's new song "Ass Drop" off his newly released album Blacc Hollywood.
Earlier this week, Wiz dished about this release saying:
"We going to do a new one over 'Ass Drop,' that song that's on the album. She was like 'Dad can I do another twerk video?' I was like, 'Yea you good.'"
And late Friday night, he unleashed his wife's skills onto the world. Check it above.
Photos/Video: BlackAmericaWeb/Wiz's IG