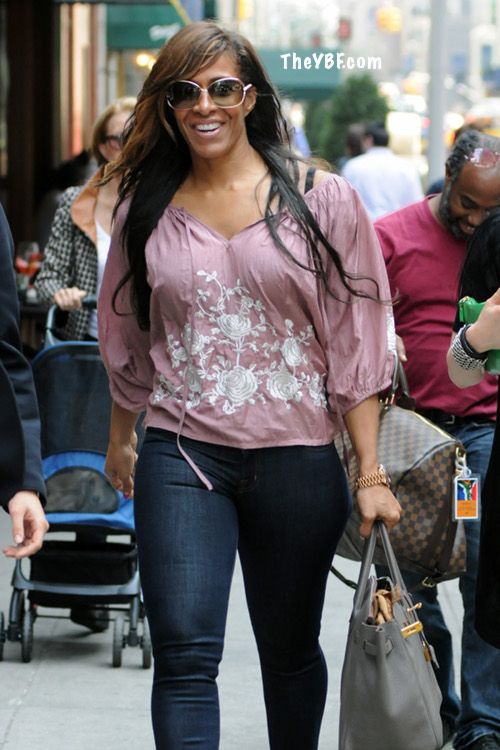 "Real Housewives of Atlanta" star Shereè Whitfield was spotted laughing it up all the way down Madison Ave. today in NYC.  Pics of the "Housewife" and her fave Birkin having a New York afternoon inside...
With her fave grey Birkin in tow and cork Louboutin pumps, Shereè Whitfield was spotted out in NYC today looking good and grabbing lunch with friends at Lavo.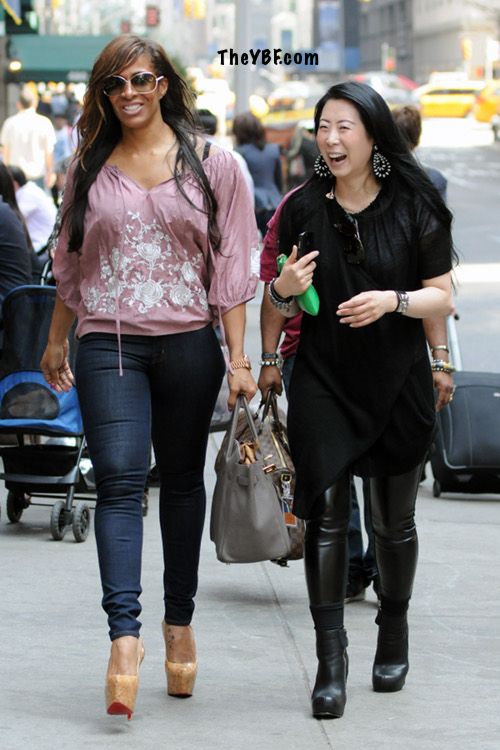 And seeing that she was spending the day with jewelry designer Marsha Chun-Matsubara, we wouldn't be surprised if Shereè was up to one of her "business ventures" again....you know, like She by Shereè & Chateau Shereè.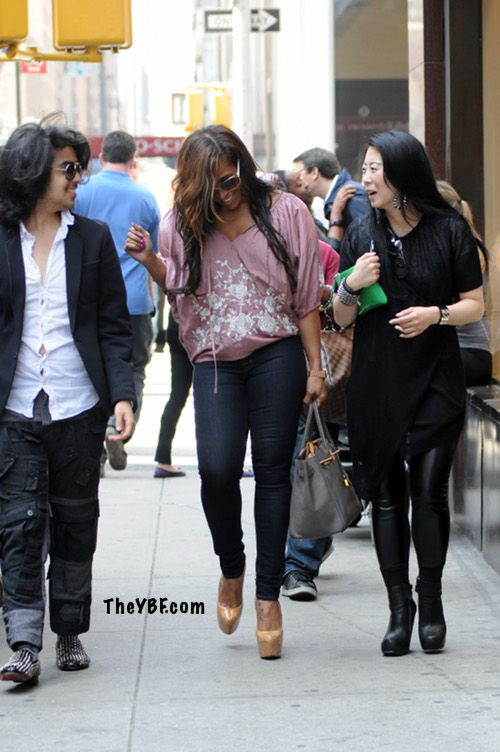 Shereè RT'd her friends' tweets that were tweeted to media like Page Six & tv media that gave their locations throughout the day.  So it sounds like she wants everyone to know her whereabouts....
Pics via INF
The Randomness:
1.  In non YBF news, Hilary Duff & her hubby Mike FINALLY had their baby boy Tuesday night--Luca Cruz Comrie.