When you mix the US Open with fancy Champagne and genetically blessed individuals...things are bound to happen.  See pics of Tyson and former flame Shanina Shaik reconnecting/reflecting inside....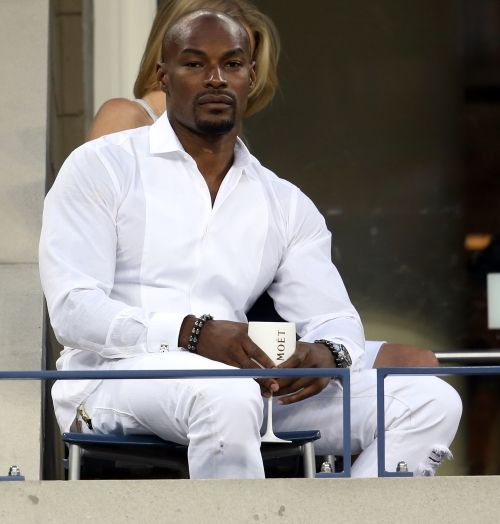 Supermodel/actor Tyson was spotted at the US Open at Arthur Ashe Stadium in Queens yesterday....looking editorial fresh!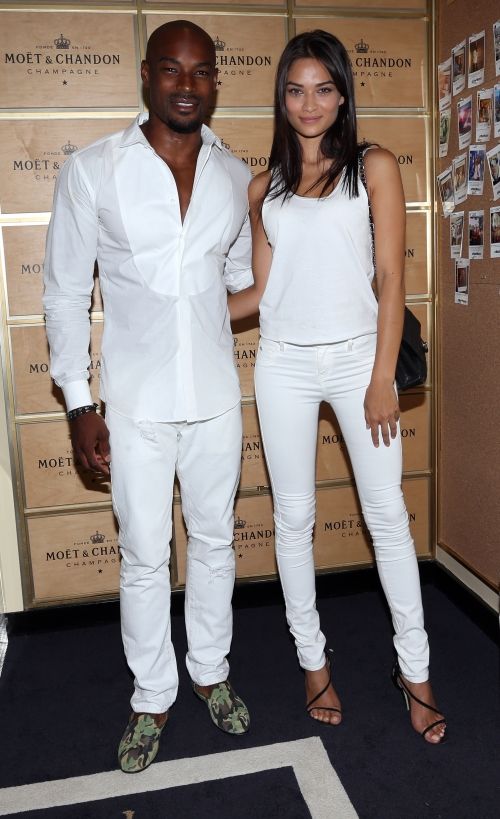 Tyson, who was a vision in white, has been filming the stripper-themed romp "Chocolate City", a movie that who likely, hopefully, prayfully feature him, Michael Jai White and Romeo Miller in thongs (and not much else).
Tyson attended the Open as a guest of Moet & Chandon Champagne where he hung out in their VIP suite alongside other beautiful people...like his ex, Victoria's Secret model Shanina Shaik.  Though the two are rumored to have stop dating in November 2013 (and she was even "rumored" to have hooked up with Justin Bieber), something about the US Open and all those flying tennis balls reignited a flame.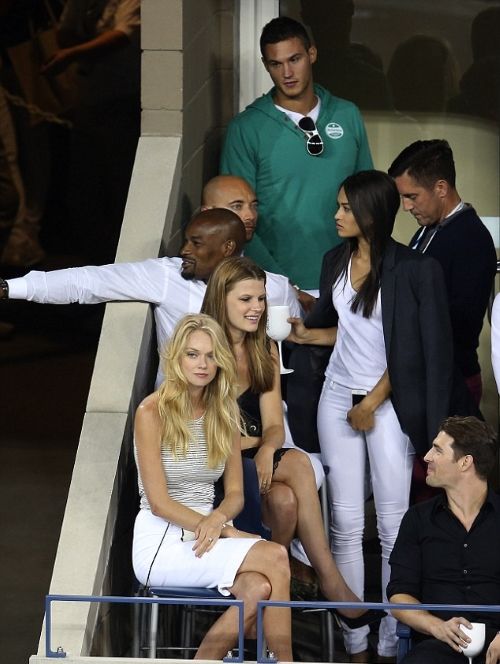 Their reunion was brought about after Shanina posted a photo of herself in the Moet & Chandon suite earlier in the week - Tyson commented on the post, wondering where his invite was. And you know what happened next? She returned to the suite last night,with Tyson!  First came the Champagne.... 
Then the selfies...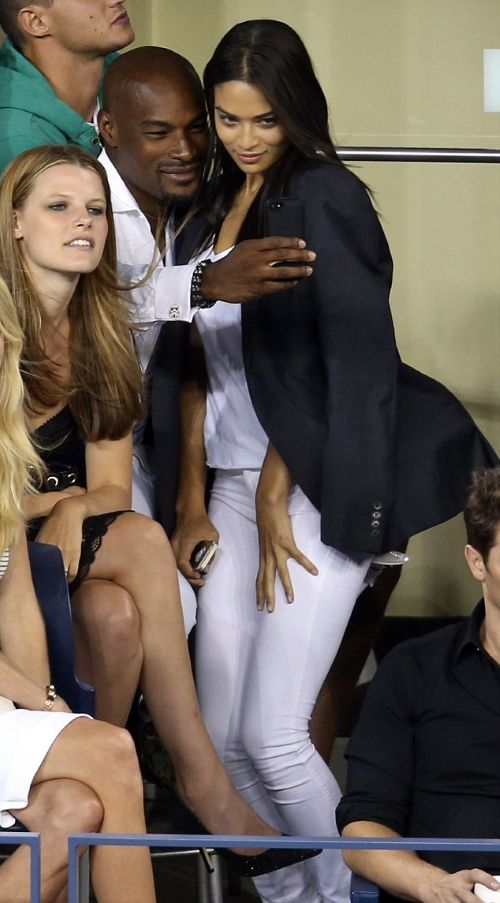 And we bet he smelled good.....
When a man realizes what he's missing...
We wonder if they went ahead brought their love back to the future?
EXTRAS:
1. Nicki Minaj's Pink Print album will be released on Nov. 28th. Story.
Photos via Pacific Coast News/Nike Communications