The TvONE original film "Girlfriend's Getaway" will debut this weekend and we've got a sneak peeks at some of the movie's most memorable scenes.  And....wait till you hear what else Idris Elba had to say about that "bulge" pic that went viral....
The TvONE original film Girlfriend's Getaway that we told you about is set to air this weekend, Saturday, August 30th at 8PM/ET on TV One.  In case you missed it, the film stars favorite YBF favs Garcelle Beauvais, a pregnant Terri J. Vaughn (she's pregnant in the film), Essence Atkins and Malinda Williams. Here's the synopsis:
Vicky Holmes (Beauvais), a sophisticated, successful business owner is outwardly hitting a stride in love and life. However, just days before a romantic birthday trip, she is blindsided by her boyfriend's decision to relocate and end their relationship. Vicky ultimately decides to bring her best girlfriends – who are all facing turning points in their lives – with her for a grown girls getaway in Trinidad. After their first wild night, an innocent mistake sets blaze to a chain of events that would forever change each of their lives. When the very pregnant Sophie (Vaughn) is kidnapped and held for $10,000 ransom, the remaining girls have 24-hours to ban together in order to get Sophie back safely or end up in jail.
Check out the sneak peeks...  
Also...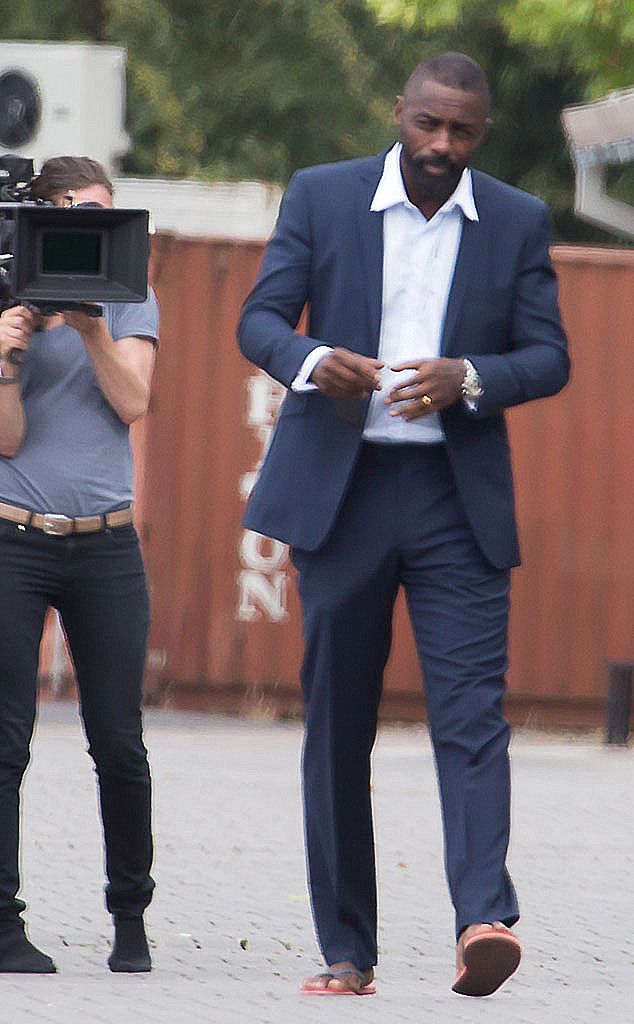 Remember that "bulging" pic of Idris Elba that went viral?  Of course you do.  He may have cleared up what it really was in his pants (a mic wire!), but the insanity it caused still has lasting effects.
While promoting his new film No Good Deed with Taraji P. Henson (in theaters September 12th), Idris talked to E! about the sensation it caused. 
For starters, the pic was a "good deed" for his Twitter following.  He gained 150K followers and tons of new fans.  He said, "It happened over night. It was huge...It was on the news. That's bizarre to me." What's his opinion about the situation:"Everyone is size obsessed."
He also revealed,"Probably, about 150,000 more people follow me.  I'm like, wow that's kind of interesting."
Oh Big 'Dris...
Photo via BlackFilm/E!