Papa Knowles is giving his take on the now infamous elevator fight between Beyonce's sister Solange and her hubby Jay Z. Find out what he had to say inside…
Mathew Knowles, who managed most of Beyonce's career, is dishing music industry secrets. And according to him, one of the Kings of controlling someone's image, the fight that went down between his daughter Solange and Jay Z in an elevator at the Met Ball could have all just been smoke and mirrors.  Well...shady recognizes shady.  If, in fact, there were shady factors involved.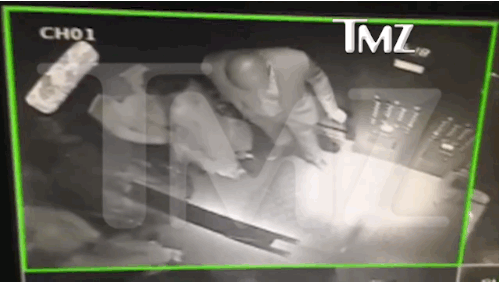 In an interview with The Roula And Ryan Show on Hoston radio station 104.1 KRBE, Papa Knowles (who teaches at Texas Southern in the Communications department) breaks down what possibly caused the showdown between his youngest daughter and his eldest daughter's husband. According to him, it was staged to help boost sales for Beyonce and Jay Z's "On The Run" tour.He calls it a "jedi eye mind trick."
Being that he has been in the industry for years (and likely rigged a few "tricks" himself"), he believes the fight between Solo and Hov was just an illusion to help promote The Carters' "On The Run" tour.
He said,
"There's a tour going on…so you have to sometimes ignite that tour. It's called a jedi mind trick. And the jedi mind trick fools you a lot of times. All I know is the jedi mind trick".
Oh, we know.
He added,
"Everybody's talking about it. Ticket sales went up. Solange's album sales went up 200%"
So when exactly did Mathew know Beyonce had the "IT" factor to become one of the world's biggest super stars? He responded,
"When did I know she had something special and was gifted? It was probably when she was 7-years-old and she did a talent show here in Houston and it was much older kids. She completely became Sasha Fierce…Sasha Fierce then. As a kid, every time she performed she got a standing ovation."
He added,
"The one that sticks out to me was the Grammy Awards. I don't remember the year. Beyonce performed actually 3 songs, never been done [the year she performed with Prince]. And when she did the ballad 'Dangerously In Love' and a dove flew out of the ceiling and landed on her hand, it was a sign and signal, and the whole place went crazy, that she really made it. There are some people that are talented and then there are some people that are gifted. Michael Jackson was gifted. Beyonce is gifted."
 
Has the fame and fortune changed Beyonce's personality?
"She's still just my girl. We talk every Sunday. She's still the humble, generous person that she's always been that loves the guy walking the street homeless, loves the guy who is the President."
 
Interesting. We are surprised to learn she is talking to him now after everything that went down. We all know he cheated on her his wife Tina Knowles and made a baby (with a lot of extra baby mama drama) with another woman.
Mathew then went on to discuss his Entertainment Industry bootcamp where he will be sharing his insider industry secrets for up-and-coming entertainers trying to break into the industry.
 
Thoughts?
Photo: Pacific Coast News/Spotted at Love B. Scott/ 104.1 KRBE